Finding child porn on my family's computer. Part 1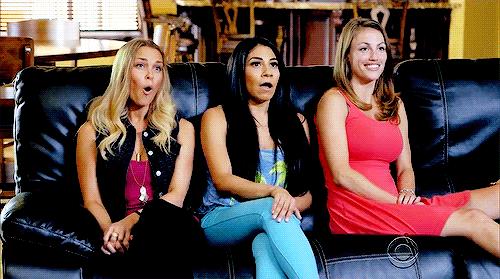 I was 18 years old and strung out on meth. In a matter of 10-11 months I let my anger for my situation as an orphan/ward of the state lead me down a road of rebellion fueled by a crazy step cousin, his meth addiction and my spiteful attitude towards his abusive mother. I wanted out of her control and general hatred for men. She turned me into a Cinderella story after gaining custody of my brother, sister and I after my parents passing when I was 11 years old and yet, what my little brother and sister went through was even more nuts. That is a very long story short but essentially the jest of the situation.
Her older son who was (self admittedly) a major con artist and meth head; saw what I was going through. He explained that he was the way he was because of the same nonsense she was putting me through. He explained how at 18 I could just simply start receiving the financial benefits she was using for whatever she was using it for. This pissed her off and ultimately she kicked me out of the house realizing her control over me was over. I naturally moved in with my step cousin and started doing meth with him. It seemed right. I was just tired of being an orphan and being used I guess. Ironic considering he was a con artist meth head. That didn't last long. From dropping out of high school and only needing 0.5 credits to graduate to blowing my inheritance of sorts I successfully self dismantled my life in a matter of months.
At a certain point I found myself living in a woman's house where I found the devil trying to communicate with me. I wasn't sleeping and was living on popcorn. Luckily, I smoked weed to try and sleep instead of the high dose oxycontins everyone around me was on. I knew around this time I took it took far. I needed out. I think it was having weird conversations with the devil in a crack house that did it for me. I saw an impossible situation before me. Suicidal thoughts for the first time in my life started crossing my mind. I felt like it was the end of the road with no family and no real ambition to do anything but meth just to spite my step aunt or rather the World and God.
There was another option, a plan B if you will. I could call up my Mother's best friend Anita W. My mom had asked her to raise us if something were to ever happen to her, going so far as to call them our Godparents. Well something had happened to her as she died a gruesome death when I was 11 and since my father 'commited suicide' 7 months later my siblings and I were orphans since 1996. Unfortunately, Anita was not able to have any form of custody or much say in the way we were raised due to the fact we were not Catholic, which is how the title of Godparent is recognized in a court of law in America.
So swallowing my pride I made a desperate call to her. I was out of my mind but at least knew I needed out. She was married to a man named Doug and they accepted me into their home as an 18 year old high school drop out addicted to meth. I had my second chance that I never expected as they, without hesitation ushered me away into their house.
I wasn't really ever put in a situation to succeed my whole life up to that point. Against all odds, I still managed to have a 3.0 GPA throughout school and participate in high school football while dealing with the passing of my parents, all sorts of upheavals, dysfunctional households, multiple schools and having to keep at job from 15 years old on. Blah blah blah. The point is that what I put myself through just to escape my orphan like existence was nothing compared to what I had accomplished over my life against all odds. I mean heck I had no criminal record and had been told by each court ordered psychologist( court orders requiring counselling stemming from the untimely and traumatic way my parents passed when I was 11 years old ) that I had no mental condition and was 100% mentally healthy. Impressive considering most kids I knew who had it all was all doped up on pharmaceutical pills for everything from depression to ADHD.
In a matter of 1 year while living at Anita's(2003-2004), I had completed the 0.5 credits I needed to graduate from high school via Adult Education(I just walked in and took the final exam after a few classes), enrolled in community college, got a great job and joined a local Union( with the help of Anita's brother Charles Gefforion and his friend) and most importantly I quit meth. To top it all off I had found a woman that I loved dearly. She ended up being the one that got away in fact. She was almost too perfect. I never really felt I deserved her or the opportunities I was being blessed with.
It was much like a fairy tale. I dramatically turned my life around in a matter of a year. I was being fast tracked to success, sure I worked hard on improving myself but surely none of it would have been possible without the help of Anita and her family.
In the middle of dramatically turning my life around, Anita and her husband Doug after trying for 15-20 years to conceive a child was finally able to do so. Anita was also highly committed to being involved in her local community and was also running for an elected position in her city government of North Las Vegas.
Everything and I mean everything seemed perfect. That is until I found a whole library of extremely graphic child porn on our 'family computer'. The only computer in the house that was used by Doug(primarily), his wife Anita, myself and even guests that would visit.
All it took was opening up, what I thought was an unused computer program called Winamp. I was using Microsoft media player but the updates were tiresome (internet speed was slow) and started to not be able to play the music I was downloading. Note it was 2003 and downloading a single music file on dial up was a 4-8 hour long process which wasn't really worthwhile considering my time on the computer was limited and I was working full time while going to school.
I really didn't know how to approach the situation other than to call the cops, but before I decided to do so I made the bad decision of alerting Anita's brother Charles G. He wanted me to put all the files on a CD and bring it to him first. Well the video files were large to put on a CD. So I only put 3 files out of 50+ video files. He was disappointed that I didn't put them all on the CD but explained to me not to worry and not to call the cops. He said he would take care of it. Well he only alerted the family so they could prevent me from calling the cops. We had a family meeting the next day. Doug said he got the files from a friend at work via a zip file that contained blueprints from work and unintended child porn video files too. They downplayed the situation and convinced me not to call the cops.
My girlfriends parents at the time were not having it. They were disappointed that my family refused to call the cops and downplayed the entire situation. They wanted me out of that house and told me to move in with them, in which I did.
In a blink of an eye or rather an opening of a seldomly used video player my fairytale rehab story was coming to an end. I had seen the unseeable, saw how people I considered family covered up their skeletons and was now moving out of the house I was positively changing my life in with an even more skewed sense of reality.