PNGME GROWING THE MSME SECTOR USING THE BLOCKCHAIN TECHNOLOGY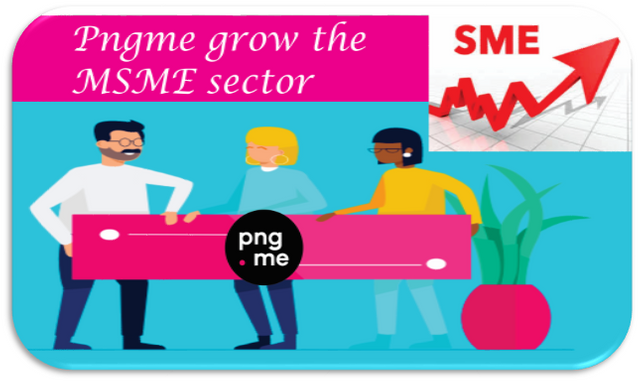 Small and medium-sized enterprises are non-subsidiary, independent organization or micro companies which is design to employ less than a given number of employees. This number ranges across countries. Small firms are generally those with fewer than 50 employees, while micro-enterprises have at most 10, while in some cases 5 workers per firm.
From recent analyst, according to the European Union (EU), SMEs are categories of micro, small and medium-sized enterprises which employ fewer than 250 persons and which have an annual turnover not exceeding 50 million Euros.
These industry is what makes the economics of any nation to be in equilibrium and reduce unemployment and crime rate.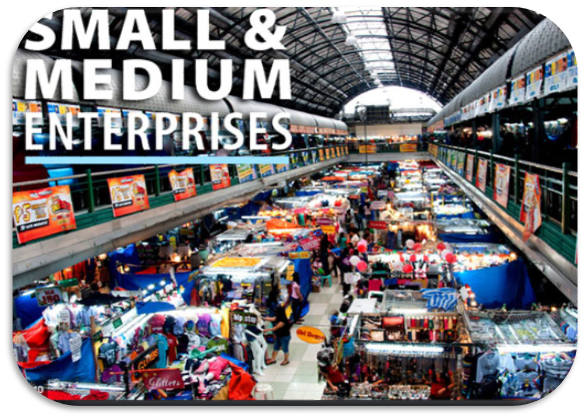 Financing the sectors have been a tough challenge for the sector to grow to the expected height it deserve due to unresolved challenges many who are in the sectors faces. Research also shows that lot of individual and firms have great and promising potential ideas that will elevate themselves, their loves ones friends and the country at large but no funds to materialize those ideas, these person have taken several step in going to the banks to get loan to finance their project but to no avail they have been turn down due to several reasons the traditional banks gave such as back log of history of unpaid loan. Documentation taking loan and borrowing from the traditional bank or the fintech industry is way too cumbersome and these result to so many ideas been unfulfilled. Many of the financial institutions in the fintech industry always aim for big project and not poor project coming from the micro small and medium enterprise.
Hence there is a need to make the small medium enterprise to work perfectly to balance the economics of any nation and taking us forward to grow the MSME Sector the PNGME is position to revive and grow the sector to an unimaginable height where lending and borrowing to finance prospective project can be made easy for individual and firms using the Blockchain technology

ABOUT PNGME
PNGME is an all-inclusive mobile financial ecosystem with mobile payments, savings, and a digital-footprint-based credit score giving Micro, Small, and Medium Enterprises which is simply called MSMEs and underbanked consumers access to finance resources across the globe to help shape , grow and developed MSMEs .
PNGME is a hybrid cryptocurrency platform that is it comprises of centralized and decentralized finance (DeFi) platform that allows open access to finance anywhere in the world at any time given time upon request by users without any trans- border restrictions through a smartphone which is develop to make life more easy and accessible to all , this is ideology was born after much research has been done on the loopholes in growing the MSMEs Sector through a visit the CEO of the Pngme visit the Africa continent and the rest part of the world that is dear need of the innovation . this will enable everyone to make instant payment , save money and reduce the tax or charges they might have incur in traditional banks .
PNGME ideology to reach the ends of the world by rendering a transparent services has now launching its beta cryptocurrency-enabled application in Q2 2019 with cryptocurrency peer-to-peer payments and cryptocurrency interest-bearing savings accounts using Pngcoin.

How the PNGME grow the MSMEs
According the vision of the pngme which is quoted below
"PNGME* vision is to enable anyone in the world to have democratized access to financial services from their mobile device."*
PNGME create a robust and decent marketplace for lending and borrowing of finance to help MSMEs grow their business offline and online. These marketplace is very flexible due to the blockchain tools was deploy to create fairness and transparency for everyone through the following ways which is explain below:
The team built a secure and innovative financial Algorithm which was built on a world class facilities to enable credible marketplace where expensive put on borrowing of money is reduce to it minimum that gives borrowers the satisfaction they deserve. The algorithms help in matching borrowers to lenders in real time such that only qualified users can leverage on the platform and ensure they harvest the benefit of the pngme platform.
The market place allows lenders to grant credit to borrowers with appreciated low –risk yield to all parties. This is done so that business can stride to growth rapidly by growing the economics of the world.
PNGME with great partner and innovative financial inclusion design the marketplace in such that financial institutions can leverage on the bitcoin as a means of collateral to help the MSMEs.
In order to secure the loans and guarantee safety to lenders of their funds, pngme uses mobile locking so that if borrowers miss any payment their sim will be lock. Create high level of trust and stop abuse of the innovation.

In my opinion, MSMEs are the backbone of any strong economic of any nation , with PNGME offering quality services every ideas can be actualize and business will expand , grow and development. PNGME will make the MSMEs industry more lucrative and make borrowers and lenders to have mutual understanding and make transactions more effective and absolutely controlled.
#Pngme #Pngcoin #PNG #Payments #Blockchain #Crypto #MSME #BTC #fintech #mobilebanking #Banking
For more information kindly visit any of the link below
WEBSITE: https://pngme.com
TELEGRAM: https://t.me/pngmecommunity
FACEBOOK: https://www.facebook.com/pngme
TWITTER: https://twitter.com/pngmemobile
MEDIUM: https://medium.com/pngme
Author's Details:
Bitcointalk Username: artdisrupt
Bitcointalk Profile Link: https://bitcointalk.org/index.php?action=profile;u=2540522
0xE7511262d6e3cfeE1BD0C6eB955ADa36807Dea7b