Sounding my voice - thoughts on podcasting
Podcasts have been a popular type of media for over 20 years now. Some claim they're replacing radio for many listeners. Listeners who rather choose the content they consume rather than let whoever is sitting in the studio at the time decide for them.
Personally, I've never connected with podcasts and it never caught on with me. I tried, mind you, but I guess that in the past decade my audio processing capabilities have dropped. If I am listening to something, I can't do anything else. Even hanging laundry is hard when I try to really hear what is being discussed. If the conversation or person speaking are not concise or interesting enough, I get bored amazingly fast.
However, the fact that I don't particularly consume podcasts doesn't mean I can't be part in one (or more), right?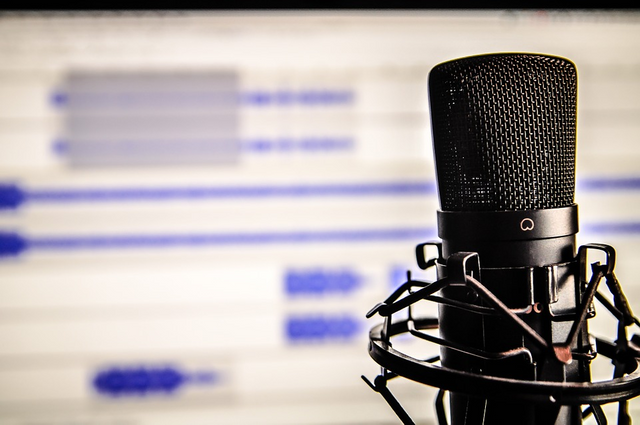 This isn't the first time I've considered launching a podcast. The latest, I believe, was @didic and myself plotting to launch a podcast called "Deskflip & Chill". Life got in the way and it didn't quite happen. Today, things look different so I am about to give it a real shot. Or at least half a shot that's really well aimed.
Why podcast now?
First, I have a predefined topic I love and perfect partner I love even more. The topic is Keyforge (my favorite tabletop card game to date) and the partner is non other than my significant other @poet, who also happens to be the Grand Champion of Belgium in Keyforge and one of the top bloggers on the topic. Her blog, TimeShapers, is well-known in the Keyforge community. A podcast is a natural progression.
Second, I have the tools. Yesterday @poet drove to the nearest electronics shop and we split the cost of a shiny new Blue Yeti Nano. With the sound quality this baby provides, it's hard to resist.
In addition, as @poet and myself were discussing the option of podcasting about Keyforge, a dear friend casually said I should start a podcast. The timing was somewhat mind-boggling and so I decided it was a sign from the universe that I should, well, podcast.
What about STEEM?!
Don't worry, you'll get to hear the podcasts as I will most likely syndicate them here or poke @poet into reviving her Steem blog so she can publish it instead.
In addition, if by any chance anyone out there wants me to use my fancy new mic and be a guest on a radio show or Steemy podcast, look me up on Discord. I am everywhere and I can't wait to play with this mic.