Path of Exile - Entry to @mattclarke's 24 hour Hardcore Race
Wow; 7 months since my last post. Has it been that long?
I don't remember how to type in raw HTML.
@linnyplant has finally found a way to get me to post something by introducing PoE and tempting me to play through her exciting posts of her PoE journey. The plan was to take part in @mattclarke's Path of Exile 24 hr Hardcore Race and the time has finally come!
https://steemit.com/poecomp/@mattclarke/the-path-of-exile-24-hour-hardcore-race-is-on-again-march-8th-160-steem-up-for-grabs
Click the link above to see what you need to do if you wish to participate. It is free to play and free to enter. Also there is a total of 160 STEEM up for grabs. Check out the post to learn more about it.
---
This post is to indicate my intention of joining the 24 hour race.
@linnyplant and I are just in it for the fun of it and to represent some females in the race. But seeing all her training, studying and commitment she has done to date; my money is on Linny!
We only just started playing PoE so most likely we will stick to playing witch.
Account name: Super_Soju
Most likely I will follow the same skill build I currently have (if I can make it that far); I like my totems and minions.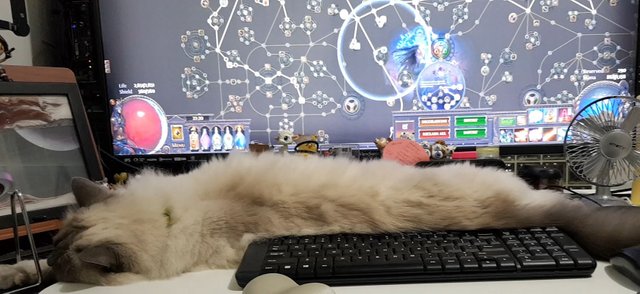 The race/new league starts this Friday night; I won't be able to play much during the 24 hour race. I have a joint birthday party to attend on the other side of town the following day. I will leave it up to Soju to level us up while I'm gone; but from the look of things, she will spend most of her time napping in front of the monitor.
It's all up to you @linnyplant! Do it for the ladies!