Conjoined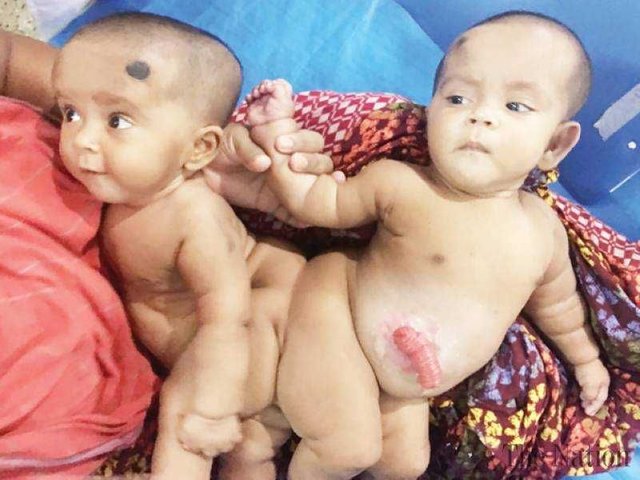 Source.... http://nation.com
Someone with fine hands cut us up
Carefully
Oh so carefully
That we never felt the pain and the stitches
Never showed.
Sometimes the stitches loosened and showed
Things beneath the skin
But scabs soon formed and healed
So that we forgot
How we were stuck together once
With spit and glue and blood.
Beloved brother, beloved lover
When crows sing
Of distances and winds
Gather over time and bokul flowers
Bloom on the marks
Of our bodies
We stay fixed as if still sewn
Together instead of apart
Stay with me.
Don't move.
Thanks for watching, If you like my poetry please give me your valuable upvote and precious comments . Have a great week friends.