Lift it all away.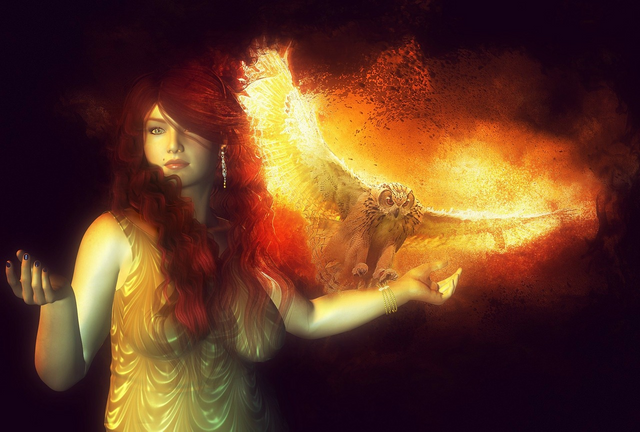 ---
Holding onto the past.
Grinding down stones long gone.
We so slick and smart.
All white collars and overcoats.
Hiding from the rain,
I shuffle to another task.
A job, a joe, a cigarette.
Which one is the most important?
The man, or the machine..
Did we make ourselves?
I doubt it.
So how large is this machine?
I want to know, I need to see the what in the why.
The why in the how, and the how in the when.
If all leads back to the singular.
How can we piecemeal our way to the beginning again.
Start it all over..
Wash it all away.
Lift the stain.
And clean, the sheets.
Cause music cannot be writ, upon a broken stage.
And neither can the grand performance be played.
I demand another harlequin,
This One is broken.
---
Source: https://pixabay.com/illustrations/fire-owl-woman-nature-bird-light-1176510/