The Last Factory Rhyme
This will be the last poem ever written in the factory I work in, for I have quit the mind draining job. I have found a shop that wants to hire me on full time to fix the junk that rolls through their doors.
I quit my job with much finesse; a poem poorly written on one of the pieces of paperwork used by the shop with a literal explanation on the opposite side. I handed it to a manager, that made his day, and I had a heart to heart with him about this job I thought of so horrid.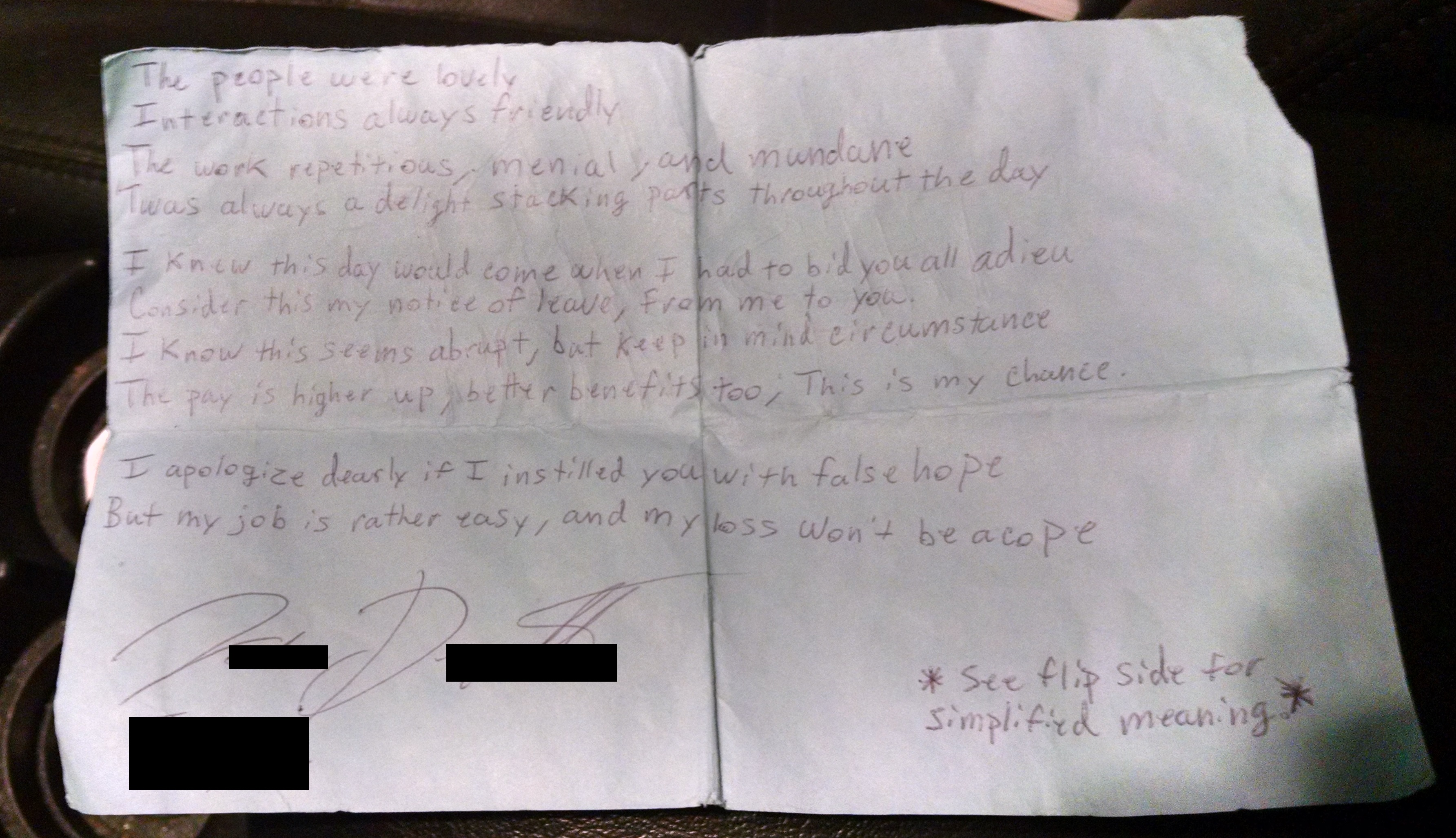 The people were lovely
The interactions always friendly
The work repetitious, menial, and mundane
'Twas always a delight stacking parts throughout the day
I knew this day would come when I bid you all adieu
Consider this my notice of leave, from me to you
I know this seems abrupt, but keep in mind the circumstance
The pay is higher up, the benefits better too; this is my only chance
I apologize dearly if I instilled you with false hope
But my job is rather easy, and my loss won't be a cope

I'm sure most of you can read that, but it says, "FUCK THIS SHIT I'M OUT"
I wrote it in all caps because caps lock is cruise control for cool, and I want these people that I'm never going to see again to think I'm cool.
With the sarcastically fallacious heartfelt poem on the front and obscenities on the back I wanted to add the theme of duality to this piece. My ex-manager was able to catch on to it, and it was well received.
Onward to my next day job adventure!