My Wild Flower🌸(An Original Poem)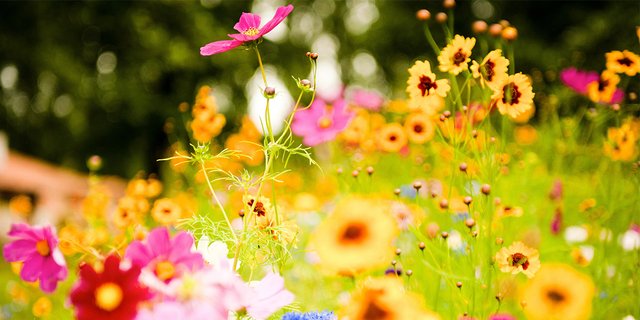 ---
🌸My Wild Flower🌸
---
you are so near, yet so far

so gentle, so calm, so tame, yet aloof
you have a bleeding heart, yet hard as a rock
a tender feeling, yet cold as the snow.

your fragrance fills the air, yet you're nowhere to be found

a word by the tip of the tongue, yet can not be spoken
vivid as the sunlight, yet unseen
you are a beauty to behold, yet a mystery.

you are so intimate, yet scornful

so graceful, yet cautious
look so seasoned and ripe, yet bitter
pleasant, warm yet cynical.

lucky is the butterfly

free to caress you in its arms
free to smell and savor your sweetness
free to get drunk with your nectar of happiness.

pity will be the day, my wild flower

your charm will fade in the sunset
your lovely petals will wilt, will fall
yes, you were indeed so beautiful...yet unloved!
Author: @Marialin