About JODEKSS WRITING AND EDITING SERVICES (JOWES)
‌🇯‌🇴‌🇼‌🇪‌🇸❗❗❗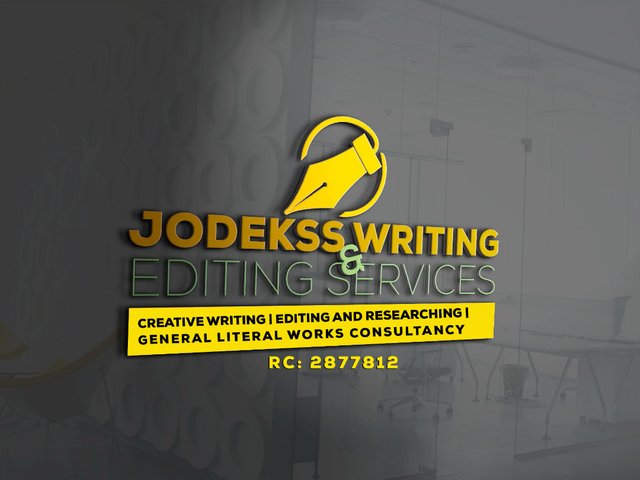 Jᴏᴅᴇᴋss Wʀɪᴛɪɴɢ ᴀɴᴅ Eᴅɪᴛɪɴɢ Sᴇʀᴠɪᴄᴇs (‌🇯‌🇴‌🇼‌🇪‌🇸) is a 🅡🅔🅖🅘🅢🅣🅔🅡🅔🅓 establishment, directed and managed by Mʀ Eᴍᴍᴀɴᴜᴇʟ Kᴀʏᴏᴅᴇ aka Jᴏᴅᴇᴋss. ‌🇯‌🇴‌🇼‌🇪‌🇸 offers professional services in the following areas:
1🔸 🅒ʀᴇᴀᴛɪᴠᴇ Wʀɪᴛɪɴɢ:
Poetry, Drama/Play, Prose, Short Story, Skit, Script Writing, Critique Writing, and so forth.
2🔸 🅔ᴅɪᴛɪɴɢ/ᴡʀɪᴛɪɴɢ:
Both Literary and Non-literary Works - CV/RÉSUMÉ, Cover Letter, Content Writing, Business Proposal Writing, just to mention few.
3🔸 🅡ᴇsᴇᴀʀᴄʜɪɴɢ:
Research Project Writing for NCE, ND, HND, Bsc and Msc levels.
3🔸 🅖ᴇɴᴇʀᴀʟ Lɪᴛᴇʀᴀʀʏ Wᴏʀᴋs Cᴏɴsᴜʟᴛᴀɴᴄʏ
4🔸 🅕ʀᴇᴇʟᴀɴᴄɪɴɢ:
Nationally and Internationally Enabled.
📞‌🇨‌🇴‌🇳‌🇹‌🇦‌🇨‌🇹 info:
Whatsapp/Telegram/Call +2348135633977
Call only +2349078147449.
Email: [email protected]
Website: http://www.jodekss.tk
Wᴇ ᴇɴsᴜʀᴇ ᴛɪᴍᴇʟʏ ᴅᴇʟɪᴠᴇʀʏ ᴀɴᴅ ᴇꜰꜰɪᴄɪᴇɴᴛ sᴇʀᴠɪᴄᴇs...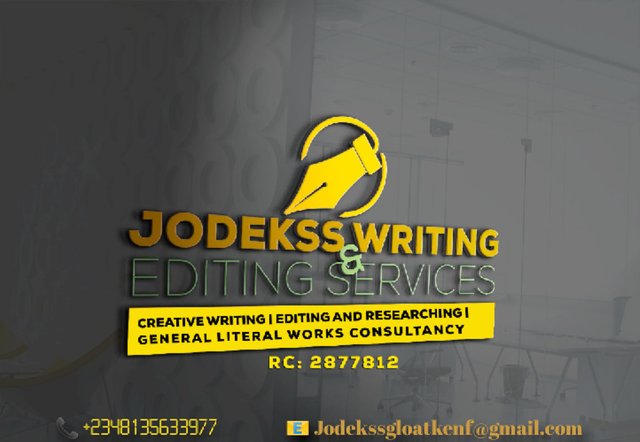 Please, ⓢⓗⓐⓡⓔ❕❗