Atleast You Tried (An Original Poem)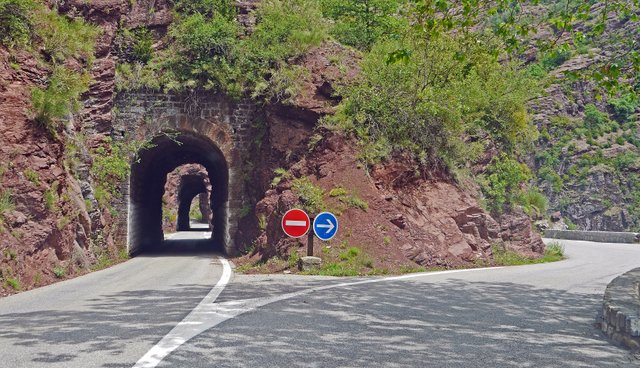 PHOTO CREDIT
---
ATLEAST YOU TRIED
You've been preparing yourself for that day,
you've rehearsed in your mind, over and over, what you gotta say.
You feel yourself backing out, afraid of what might happen,
but you think to yourself, if not now then when?
So you trudge forward hesitantly, fearful and nervous,
but this you do not show, though your emotions try to break loose.
You get it over with finally, once and for all,
and that was what started your whole downfall.
The words poured out, you've said all that has to be said.
Now your only fear is to hear the words you truly dread.
But they did not speak, they did not have anything to say to you.
So now you feel down after doing what you had to do.
Yet that is not what you should really feel.
Be glad, be proud, because your emotions are real.
You were brave enough to do what you fear.
Do not belittle yourself for what you did is not mere.
In this current world, you won't always get what you deserve,
so don't be surprised if your life takes you to a curve.
Don't be too down because you didn't get what you wish for,
there are many more plans for you, you just need to open the door.
Maybe it's just not for you now or maybe it's not for you ever,
but atleast this you know now, you won't be tormented forever.
Atleast you tried, atleast you know what this path has in store.
You gained success in a different way than what you had hoped for.
---
Posted this in my blog 3 years ago.
I can still quite remember why I wrote it. :3
A good friend of mine, actually, an ex, was going after this girl, and I was cheering him on, because the girl was my friend too, and I think they would be great together. And he decided to finally confess to her. It didn't really go all that well, atleast for a while, the girl would ignore him. He was very down because of that, so I wrote this poem inspired by his situation, which was a lot similar to my own at the time. XD
---
EDIT: I just realized that I have posted this here already before. :( I was scrolling earlier to check if i had, and I guessed my eyes missed it because my first post of it had no image included.
I'm really for the mistake.
---


Animated Banner Created By @zord189