She is Beautiful (An Original Poem)
---
She is Beautiful
---
A myriad of things you wouldn't know
If all you choose to see is her smile.
A smile that hides an unexpectedly painful past.
But for all this, she is beautiful.
She is the sweetest angel you would see
All smiles and a gentle personality
Patient and kind, a young lady's epitome.
All these make her beautiful.
But hear her out, hear all she's gone through
And no doubt her story would move you
And you will see that her beauty is inside out.
Her heart is what makes her beautiful.
Because all the things you couldn't see at first glance
All the scars and the horrors she didn't say
All the pain a young girl shouldn't have had to face alone
But she did, and she overcame
And that is why, she truly is, in every essence, beautiful.
---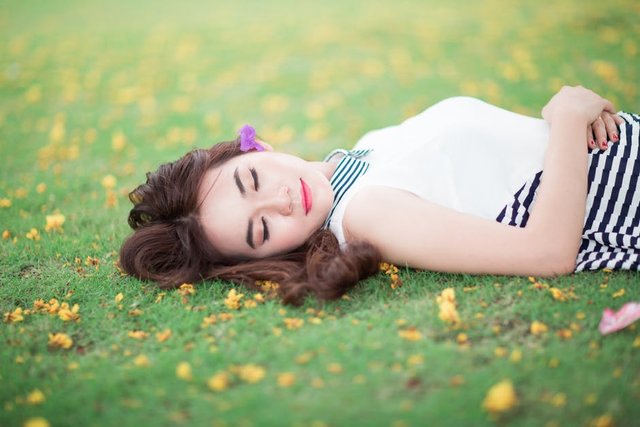 ---
This day is normally my weekly updates post day, but today, I want to post this poem first. The updates will have to wait. XD
I wrote this poem last Sunday morning when I woke up. It actually just came to me all of a sudden, and I felt compelled to write it.
You see, last Saturday, we had this church event about fighting depression, which was catered for the youth. A lot of young kids came. They were pretty rowdy, being around 15-16 yrs of age. All I hope is that they were able to receive the message and have learned a lot.
Anyway, during that event, a young friend of mine (I had around 4-5 years on her) shared her life testimony. It was actually the first time I heard her speak about her life in summary, because the first time she did it in church, I wasn't in the city.
To say that I was moved probably isn't really enough to describe how I felt after hearing her story. Mid-way of her testimony, I was already in tears, and by the time she finished, I was already shaking that it took me a while to calm myself.
To give a little summary, she used to think she had a pretty perfect life. That was until she also went through a time of depression in her life after losing both her parents and having to move to a different city to live with relatives she'd never met prior to that. The said relatives had maltreated and abused her and her younger sister. She also went through other horrific things I'd prefer not to mention, and all these while she was still young, probably barely even a teenager.
It came to the point that she wanted to take her own life, but it was her sister's words, her sister's plea not to leave her alone, because she was all her sister had, just like how her sister was all she had. At the start of her testimony, she had called herself a weakling, but it was after hearing her sister's words that she realized, "You never know how strong you are until being strong is the only option.", she quoted. God gave her a reason to keep going, she said.
But you know what? What really moved me was the fact that despite the difficulties she went through, she had a beautiful heart. She was a very kind girl. She called herself weak, but to go through all that alone at such a young age and still have such a beautiful kind and gentle heart is no ordinary strength. She was already beautiful in physical looks (so was her younger sister, by the way), but her kindness, and the fact that she overcame that all, which she attributes to God, is what made her truly beautiful.
You wouldn't think she had such a past if you just look at her. Such sweet gentle angelic girls, both she and her sister.
This one's is for her. :3
---


Animated Banner Created By @zord189