Hold On To Your Dreams.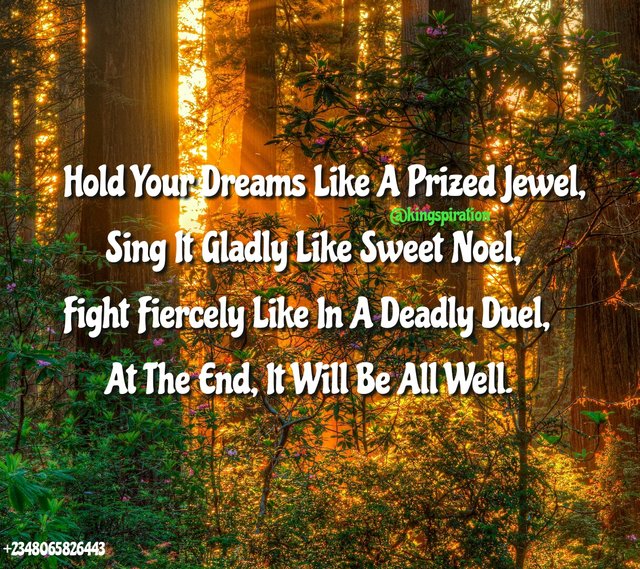 HOLD ON TO YOUR DREAM.
If the sun shines so brightly,
Or the tempest rages so highly.
When your path takes you through the valley,
And you have to walk down a narrow alley,
When the cloud frowns so heavily,
And then the rain weeps bitterly,
When the stomach finds it hard to eat,
And the head finds no roof to sit.
If you have to walk through many miles,
And seem not to be going anywhere in others' eyes.
Hold On To Your Dream.