A Lonely Violin - Original Poem + Golden Era Ramble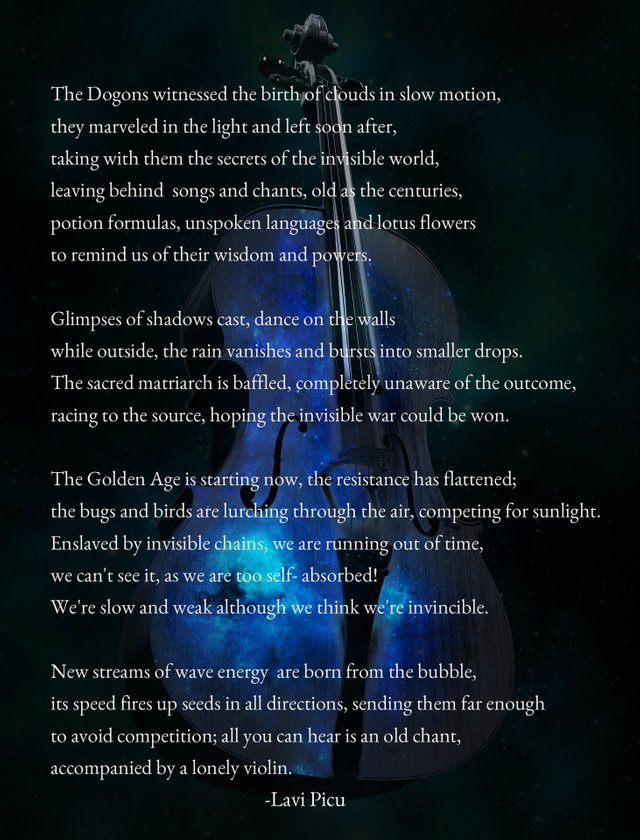 Nowadays people pay more attention to what it means to live well. Globally, they are more concerned about living a quality life, no longer focusing solely on its duration. Being a burden to others is an outcome that many would prefer not having.
The cyclic history has taught us that when bubble bursts, there is a crisis period following right after. In this golden era, the technology has advanced, allowing us to use data, knowledge and innovation to our advantage. Therefore the average human life span shifted from 29 to 72 years old. They predict that it will extend up to 82 by the end of this century.
Today's interests are how to live independently and how to enjoy a good health while having high levels of happiness and satisfaction. We question how happy, meaningful and fulfilled lives are. Although our happiness rapport scores higher than ever on Cantril's Ladder, we haven't yet achieved sustainable living. Why?
Have we really overcome the three main sources (disease, poverty and war) responsible for the human suffering? Or have we traded them for something else?
For how long are we going to turn a blind eye to this system that failed us? What will our children say about us to their offsprings? That we were those who took away their future just to fill up our pockets? That we were so self-absorbed and that egocentrism blinded us?

A Lonely Violin is a poem that was included in Burden of Love, my second volume of poetry.

Here are some of my poems:
PREDICTION
DRAWN TO BLACK
BRUISES
RED CARDINAL
INCOGNITO LIFE
CROWN OF QUILLS
STOLEN LIVES
THE KITE RUNNER
THE MOUNTAINS
BALAD
SHOOTING STARS
YOU ARE NOT ALONE
ALL BOUT LOVE
A TALE OF A MINNOW AND A WHALE
LONG WAY DOWN 1
LONG WAY DOWN 2
SPIDER QUEEN
MINA'S EULOGY
THE CIRCLE OF LIFE
YOU KNOW IT ALL
CONFESSION OF A HUSBAND
BROKEN DREAM
THE RETURN OF A HERX
CLOSE THE DOORS
IT IS LOVE
BROKEN SOUL
FREEDOM
SPEECHLESS
CHECKOUT POINT
TEENAGE YEARS
PINK
PAIN
DARE
LOST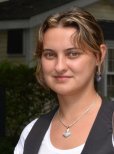 Lavi Picu is the author of three soulful poetry collections: Whiteless Thoughts, Burden of love and Tales of a moody heart. She is a Canadian writer, majored in Linguistics, with a background in translations and writing. She's also a ghost writer, a blogger with a focus on arts and health, a Lyme disease advocate, a mother and a self-taught artist.
@2020 LaviPicu aka Lyme Poet. All rights reserved.