THE INEVITABLE STRANGER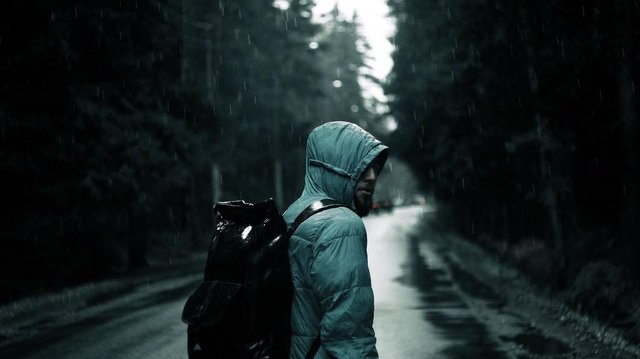 It was a coldly nightly breath;
His head was filled with warmth;
He could barely breathe;
His blood pulses went wild
Like a roaring lion.
His temperature as a furious child,
It burned his heart and was cruel;
I wish you could see how it duel
Into his veins and did fuel
A terrible look in his smile
Like he was given hopes in pile.
I could barely look into his eye;
Its colour has changed and so do I.
I was shocked, and I wished could fly
And disappear and never to see
Such a terror but couldn't flee.
He called out my name,
Then I thought of his fame.
He cried earsplitting, and he did flame,
And the smoke from his mouth
Was horrible like a dead mouse.
I couldn't get nearer to his remain;
The foul smoke gave a dreadful pain.
As the doctor entered, he was sent a revelation
When he saw the condition
Of that deadlock young man,
Who has lost all weight that he can
Barely wink his eyes and became a boy
On the bed wrapped with cloth like a toy.
Hours have passed no medicine did a change;
It got worst like the medicines swelled the pain.
His cheeks were as if they have been harvested,
And the eyes so deep like it was crafted.
'Thou Soul, seeker of pleasure hath swindled,
And the the inevitable stranger has riddled."
Suddenly he became silent like an object,
So I heard the thunderous howls of his subjects.
The Imam was call to lead the prayer;
Little was said about his good deeds,
But only a white garment he took to his layer,
And it was tightly and perfectly given a heed.
The drunken child left behind with the wealth,
He used it handsomely to destroy his health.
Oh what is laudable in having the world in hand!
Still leaves it in darkness and go to dark land?