Selene's Embrace - A Month of Daily Haiku (Day 2)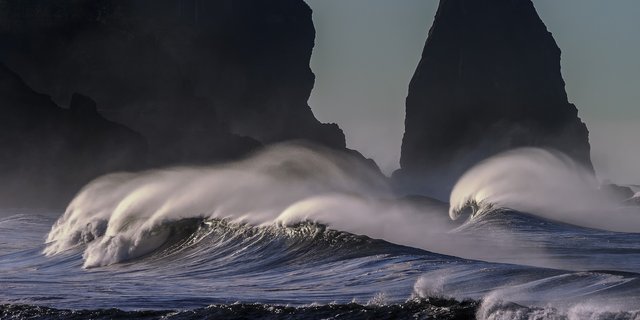 Image by Roger Mosley from Pixabay
---
Waves rake inky sand.
Poseidon's rage traced in
Selene's embrace.
© Rowan Joyce, all rights reserved.
---

In this Haiku I've tried to express the power of the sea as a personification, using the Greek gods as a vehicle for metaphor. Poseidon is the Greek god of the sea and Selene is a titan/goddess of the moon. I have included links within the text of the Haiku to learn more about these deities from Greek mythology.
This is day two of my month long challenge - from the 13th of May until the 12th of June - to post a daily Haiku on steem. Each week will have a different theme based on picture prompts from either Pixabay.com or Unsplash.com. This week's broad theme is different natural environments.
The picture used in this post is creative commons, linked below pic. If you have enjoyed this Haiku, please check out my homepage @raj808 for similar content. Thank you.