🍄 Mushrooms Inheriting the Earth: Bringing Plath to Life in Song 🍄
I haven't done a #musicmonday post in so long, but this morning I was driving and listening to Paul Kelly being interviewed about his new book on poetry, 'Love is as Strong as Death' (which I'd like for Christmas, if anyone's wondering what to buy me). For those that don't know, Paul Kelly is a bit of an Australian legend and a wonderful song writer. He's also a huge lover of poetry, motivating him to set a lot of his favourite poems to music - including, Dylan Thomas's 'Death Shall Have No Dominion'.
All shroomy photos courtesy of Unsplash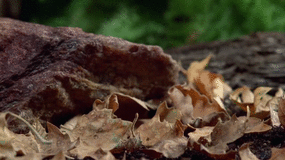 Somehow he manages to bring Sylvia Plath's poem to life, as if was always meant to be sung by Kelly. The beauty of the poem is not only that it's about mushrooms, but a quiet revolution forming. Maybe it's Steemians, quietly rising... ready to inherit the Earth. What do you reckon? Really, it's meant to be an extended metaphor for the rising of the voiceless, particularly woman. There's something - well,
fecund
about this. The fear man has of being alone in the dark, overgrown forest at night, when everything is moving and
shifting
and growing in the rich decay of the forest floor.
Overnight, very
Whitely, discreetly,
Very quietly
Our toes, our noses
Take hold on the loam,
Acquire the air.
Nobody sees us,
Stops us, betrays us;
The small grains make room.
Soft fists insist on
Heaving the needles,
The leafy bedding,
Even the paving.
Our hammers, our rams,
Earless and eyeless,
Perfectly voiceless,
Widen the crannies,
Shoulder through holes. We
Diet on water,
On crumbs of shadow,
Bland-mannered, asking
Little or nothing.
So many of us!
So many of us!
We are shelves, we are
Tables, we are meek,
We are edible,
Nudgers and shovers
In spite of ourselves.
Our kind multiplies:
We shall by morning
Inherit the earth.
Our foot's in the door.
Sylvia Plath: Mushrooms
It's this earthy forest is-ness that comes across in another poem sung on the album by Gerard Manley Hopkins, which reads in part:
Generations have trod, have trod, have trod
And all is seared with trade bleared, smeared with toil
And wears man's smudge and shares man's smell: the soil
Is bare now, nor can foot feel, being shod
And for all this, nature is never spent
There lives the dearest freshness deep down things
I felt a chill come over me reading this. I'm reading 'Overstory' by Richard Powers which sketches out characters relationship with trees in each chapter, the trees making time mean something else entirely. There is this feeling that nature continues despite the best efforts of man to raze it to the ground. Individuals are long dead whilst trees outlive them. Let us hope that 'the dearest freshness deep down things' outlive us - better they survive than us, with our destructive ignorance and wilful blindness, and our inability to access our green minds, that should listen to the rustling on the forest floor, and the mushrooms that shall inherit the earth.