An Ode to Emotions - An Original Poem by Shaun M Jooste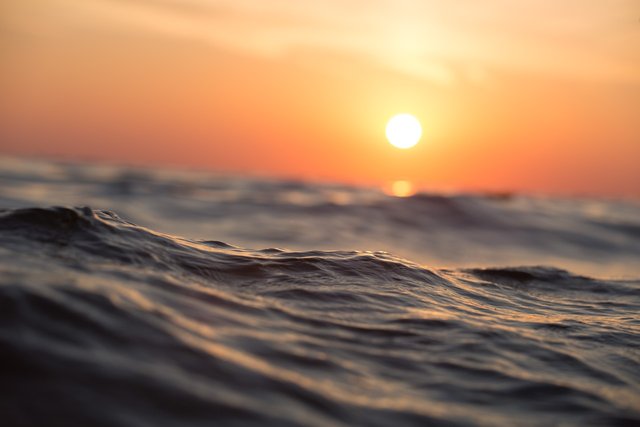 These once intrepid waters are now fearful and daunted
by the storm that has rained down from the West.
The tempest that was usually so flaunted
was sheltered from me by the best.
Where once a shallow river flowed,
hearts beat with oceans of tumultuous rain.
Fervent fires 'ere favoured now drenched into the darkest abode;
From whence once birthed the joys of lofty love, there now resides pervasive pain.
Yet behold; what light does from yonder North flicker like the breath of fresh air?
A hand reaching out to me, teasing my veins with warmth.
Suddenly, the burdens once heavy seem so much easier to bear,
Reminding me of the gift of grace, the light of internal enlightenment, once scorned.
Though the seas may be mighty, this majestic warship will see me through.
Light the fires, stoke the flames, and let these ardent arrows strike true.
©2019 Shaun M Jooste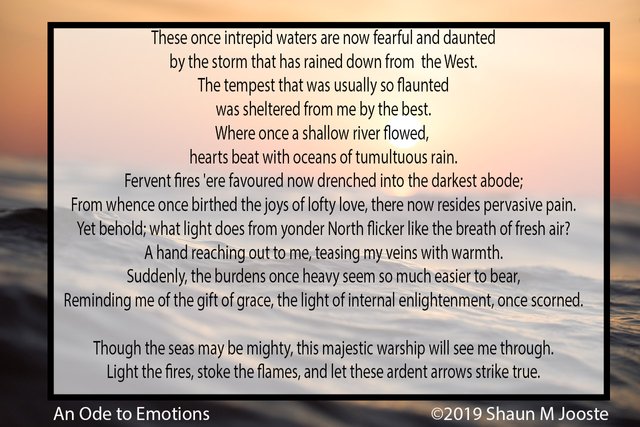 ---
Header Image: Pixabay
---
Please support my work by subscribing for FREE to one of the following:



---
@shadowolfdg is a

SteemPunk and Steemit article Mentor for @schoolofminnows
Member of @teamsouthafrica
Post of the Day Award - @adsactly
Official Promoter for @tpot -- join our discord channel

---
Kind regards
Shaun M Jooste
Joint-Owner: AIR Entertainment (https://airentertainment.biz)
Director: Celenic Earth Publications (https://celenicearthpublications.wordpress.com)
Author, Screenwriter, Gamewriter, Journalist (https://celenicearth.wordpress.com)