The Moon Song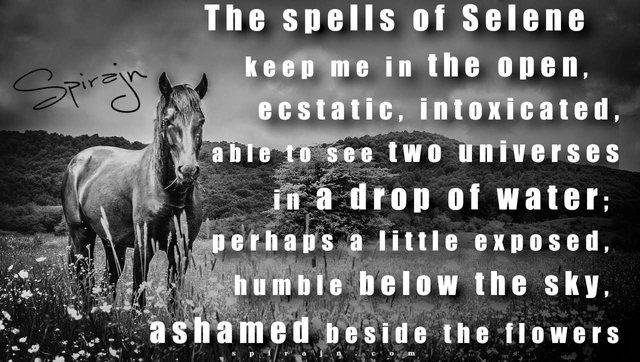 Patient, grazing... no glories to conquer.
The furious riders are gone.
Who knows? Perhaps they died
swallowed by the land they despised;
candidates of Olympus, miners of hope.
Patient, grazing, the land summons me.
And I run singing its choirs,
for my vocal cords to be of any use;
Because I gave myself the career to play its voices:
Vocation of caves and dark forests,
herald of hierarchies of ancient worlds
—ancient, very ancient, like the watchmaker's jewels.
I speak every night with the Moon
to grasp the secrets of this world,
because time doesn't stop and the nectar slips through my pores.
The spells of Selene keep me in the open,
ecstatic, intoxicated, able to see two universes in a drop of water;
perhaps a little exposed, humble below the sky, ashamed beside the flowers.
Just give me three diamonds worth so much freedom.
In this world you won't find them.
You get the seizure of those who trust politicians,
a foggy sky that doesn't clear,
heavy cravings for exploits and odysseys
and the failure to see how the trees rise,
invincible, above the dreams of men.
Abandon me, do not help me,
please don't talk to me, just forget me.
I prefer my world of grass and pollen.
I prefer my leather exposed to the passage of time.
My destiny has been written by the hands of gods;
This contract is my luck and the purpose of my dreams.
---
The original picture for the poetic poster comes from Pixabay
---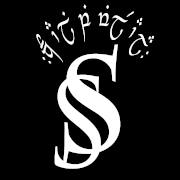 ---