Graters & Grovers: Are The Attacks on Thunberg REALLY Warranted?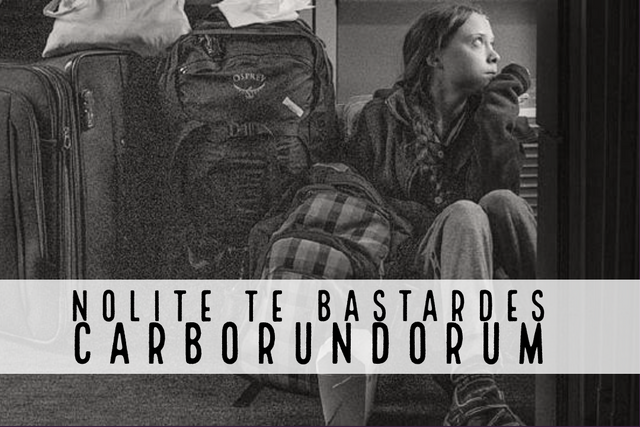 This is the post I did not want to write. I'm actually a little bit scared that some of the vitriol aimed at Greta might also be aimed at me. We live in such a polarised world that we fail to be civil to each other when faced with something we intensely disagree with. But bear with me, please. Don't just jump into the comments without thinking a little about what I have to say too. In return, I'll definitely listen respectfully to you.
However, I had to write this because the attack on Greta is just getting a little bit ridiculous and I'm trying to work out how I feel about that. Take the response to this photo of her looking pensively out of a window from a through Germany. I fondly remember being on the train from Munich to Berlin once, my son sleeping on the baggage racks and me perched on a bag reading a book, looking at the world go by.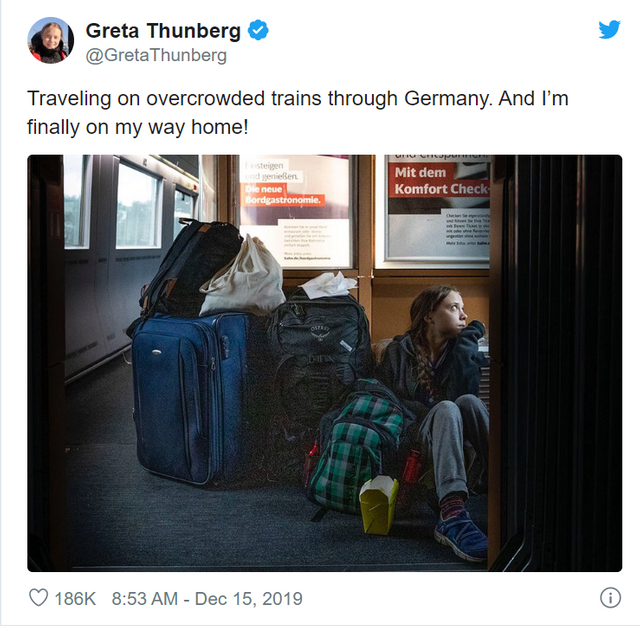 "Traveling (sic) on overcrowded trains through Germany. And I'm finally on my way home."
There's two responses to this kind of post from Greta. Whether you're a Grater or a Grover (can we coin these? Greta-lover, Greta-hater, get it?) we can both agree that it's a public image post. Of course it is - don't get het up about it, Graters. As anyone who has posted on Instagram ever knows, it's all about the audience. You are creating a particular view of yourself to gain upvotes likes and followers. It's not rocket science.
I would have double tapped this if I was on instagram. Why? Because she's a tired girl coming back from a mission - promoting a cause that she really, really believes in with all her passionate young heart. She looks pensive and thoughtful, and I relate to that tired travel feeling and that longing for home. She's probably looking forward to it even more, given that she can take a rest from the criticism thrown at her daily. Whether you believe me or not, I would have liked it whatever she was banging on about. Okay I feel a little bit uncomfortable about double tapping a neo nazi, but you get what I'm saying. I admire anyone with passion.
But here's where it gets crazy. One single word throws everyone into a tizz. 'Overcrowded' , they cry, implies a criticism of German trains, as if they didn't do their damndest to get her a seat. And goodness me - what an ungrateful little twat, complaining about it being overcrowded when everyone knows the state of public transport in every town in every country in the world. How very dare she. If someone has a whip, do flog her when you see her! And all this as if no-one has every complained about overcrowding on a train, ever. Glass houses come to mind.
Quick as you like, Greta tweeted back that overcrowding is a good thing - high demand for trains means they are being used. She also had to add a heap of other adjustments so that people would understand that all she meant was 'overcrowded' quite literally - it was crowded. Yep. Literally crowded. No ulterior motive to attack the German train system - I mean, surely that's the least of her concerns, given she's pro alternate travel?
Look, even if you are a Grater, you have to admire the girl for her quick replies to criticism. They're sharp, often witty, and don't avoid anything: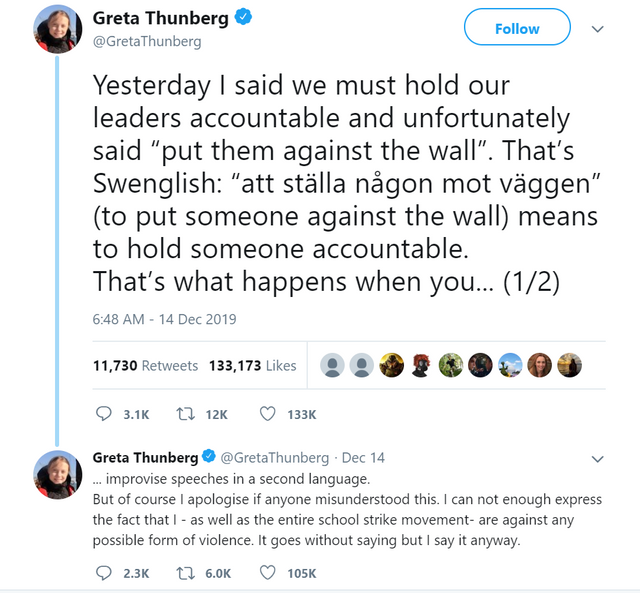 As if she's first to butcher the English language or to be misunderstood by a choice of phrase and as if that matters at all. I also admire her flip of Trump's critique of her. Trump's suggestion she stay at home and watch movies and stop being so angry quickly became a great opportunity for a peppy Twitter bio: A teenager working on her anger management problem. Currently chilling and watching a good old fashioned movie with a friend.. Touche, Grets, touche!
Because what else can you do against a powerful man and a bully? Best take it with a grain of salt and keep going. Nolite te Bastardes Carborundorum. Yes, I realise the irony of that phrase. But kudos to the banter, Greta. Because when do millions of woman get a chance to diss the leader of the Free World? Forget about her politics or whether you believe they are effective for a minute. Look at how she handles herself. Take a step back, and give her at least a little nod for it.
Graters - often men in power - hate Greta because she has a power over people that they desire themselves. They hate her because she's not afraid to stand up against what she believes in. They hate her because all their lives they have believed in something else, and the power of the Greta bomb is calling on people to believe in something different than rampant capitalism and neo-liberalism that serves only the few. They hate her because she represents the future - because she is smart, savvy and young and will not be a good girl and go to school and swallow the uber narrative that keeps us in our little boxes. They hate her because she won't shut up. They hate her because she is rallying the troops. And all this hate becomes attack - she's disturbed, controlled by her parents, mentally disabled (she's Autistic), and just a little girl who should go to school. And they hate her because she reminds them, over and over, that they are accountable.
I don't want to get into a debate about climate change or whether she's a puppet of anyone else's agenda. Remember, that's okay for you if you like the agenda - you'd like the puppet too. I believe any denial of conspiracy about her has to be taken for what it is, otherwise, there seriously is some left wing genius in charge who's seriously thinking they're super clever now for creating such an uber Gruppet Greta puppet when no one was looking. We have to remember we live in a world where EVERYTHING is manipulated for someone's agenda - everything. Even yours - and particularly if you're on any kind of social media pushing your view. Just as you shouldn't be attacked for yours, but understood and listened to, so should Greta, or anyone you dislike.
As for the dismissal that she's been 'brainwashed' by her parents, I'm not sure that's even an argument. How do you raise your kids? With the same values you have - what you want to see in the world. Some parents might even teach their kids to be open minded and celebrate their individual viewpoints even if they don't align with theirs, but really, we're a product of our nurture as well as our nature. You'd be proud if your kids championed values you'd instilled in them, right?
We must also remember it's quite difficult to 'brainwash' an autistic child. Their brains don't quite work the same way as ours. Not necessarily not as 'well', but certainly in a different way. They're often obsessive and focussed on one subject - for Greta, climate science. It makes it hard for her to be sidetracked. Less able to be manipulated. That's refreshing. Fame's not her objective, nor worry whether she'll be liked or not. Keep it on the science, folks, and do something about it, is her constant refrain. Autism is often a controversial diagnosis - people either feel uncomfortable with autistic people who they see as socially rude, blunt, forthright, idealistic and overly passionate or socially strange (cue the criticisms of Greta's death stare) or are seen as genius - many artists and creative types are autistic. How difficult it must be to operate under such a critical eye. It's our role to understand and find room for autistic people in our society, rather than find fault with character traits that actually do have a place in our society. Tim Burton, Albert Einstein, Bill Gates, Nikolas Tesla, Emily Dickinson and many, many others have been thought to have autistic tendencies. And if you're saying, well, what's she actually done? Give her a chance. She's only 16.
So yes, one of the strongest criticisms about Thunberg is that she does nothing but talk. Action, they say, is what is really needed - and why should she be nominated for awards when people are getting their hands dirty doing real, concrete things to create solutions? Of course it seems unfair. What is Greta doing, people cry, with a great deal of indignation, forgetting that the media jumped on a particular narrative that people would love - she's young, different, charismatic, polarising. Boring people don't sell news.
We also need challenging dialogue as much as we need action. Some people are good at action, some people are good at talking. It takes both to make the world go round - and it takes both to change society. Think of it this way. In a business, you need people that are good at bookwork. People who are good at rolling their sleeves up and doing the design work and creating the product. People who are good at marketing. People who are good at networking. Introverts. Extroverts. It takes many different kinds of people to make something really great. Thunberg is good at keeping people focussed on the science. It's not her job to create solutions. She's called people with the power to make change to DO SOMETHING. What is actually wrong with that? We do it all the time. We rant online and scream and carry on about the ineffectiveness of governments and how the world's wealth is owned by only a few and we hope that they'll change whilst doing our best to be good people ourselves and do what we can. We hope someone hears us when we shout into the void. Greta shouted into the void, and the world shouted back, and then some. How lucky it was that a particular set of circumstances allowed her the fame it did to get her message across.
There are also those who seriously believe that she's depressing the kiddies. Take it from my authority as a teacher of teenagers is that they were fucking depressed already. Whilst in the golden olden times they could be shielded from the world, in an internet society they cannot. It is there, in technicolour. The floods and the fires and the overcrowding, the homelessness and the poor job prospects, the drug abuse, the polluted rivers, the nuclear power plants shedding waste into the sea, the poverty. It's all there. I can absolutely attest that kids were anxious about their future well before Greta came along.
Teenagers are smarter than you give them credit for. Working with them in the education sector has caused me to meet many that could out-speech, out-essay and out-poet me. They are creative, brilliant bright sparks that should be having a say about how the world works, and where it's going. We have every right to challenge them of course, with intelligent questions and debate. But ask yourself whether you'd be happy if your daughter or your sister was bullied, even if you didn't particularly agree with their agenda. You'd want them to be challenged - they can't get a free pass. But you'd also hope that people would be human enough to do it respectfully and thoughtfully.
This is not to say that she's not meme worthy - memes are important social commentary. But there's a difference between a vicious meme, a lighthearted one, and one that might make you think. I think my favourite one by far is the one where she appears as a time traveller. Genius. There's a big difference between bullying and being thought provoking. What if she is a time traveller sent to warn us? I do hope so. That would be really interesting!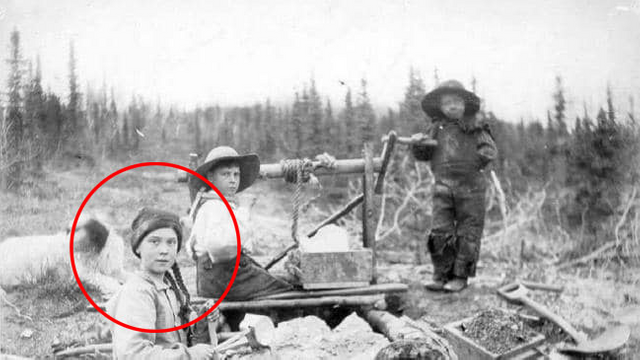 The bottom line? If you're feeling uncomfortable about Greta, ask yourself why. Sometimes we feel uncomfortable when we're challenged, and that's okay. Just notice that and breath, rather than troll. Be a decent human being. Think about how it takes many, many people of diverse views to make the world a better place. Essentially, that's what we all want, isn't it - a better place? Greta could be wrong about many things, but her heart is in the right place. I don't think there's anything wrong with that.
Your voice also matters. Hell, you might just have a better plan than hers. But be an intelligent voice, and a kind one. The world needs you, too. It really does.
Upvoting intelligent, thoughtful comments with POINT, the token for current affairs, news and politics on Steem - both with delegated point tokens AND @river-point. Check it out... www.talkingpoint.co.