[Closed]Voting Game!!!!! Five Poker!!!!!-20180216-Round 8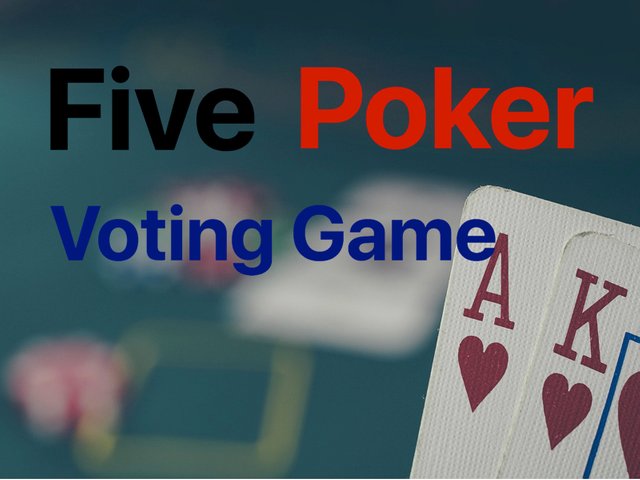 Just vote, Play game and receive SBD.
Join Rule
- If you are interested in participating, vote this posting.
- This post will be posted 8 times a day.
- You can participate in all games that are not closed.
- It can be seen through the title. The closed game has the title "[Close]".
- The validity of the posting game is valid for 24 hours, and after that, you can not participate this game round.
- Game results will be updated after 24 hours.
- Less than $0.01 voting may not be able to participate.
Winner Reward
1st Place
- Send 70% of the reward SBD of this article after payout.
2nd Place
- Send 20% of the reward SBD of this article after payout.
3rd Place
- Send 5% of the reward SBD of this article after payout.
And so on..
- We will consider additional rewards for main decks such as Straight Flush, Four of a kind, and Full House in the future.
- (The remaining 5% is used for development and maintenance.)
- If there are less than 3 participants, the compensation will only be paid for the number of participants.
Game Rule
- Participants can not intervene in the game (automatic progression).
- 5 cards in total.
- Three community cards are given at the same time as posting.
- Game participants will receive two random cards at the result posting, and will compete for a total of five cards, including three community cards.
- There will be additional opportunities depending on the amount of voting.
- $0.01 ~ $0.249 >>> 1 time
- $0.25 ~ $0.499 >>> 2 times
- $0.50 ~ $0.749 >>> 3 times
- $0.75 ~ $0.999 >>> 4 times
- over $1.00 >>> 5times(Max)
- The poker winner follows the usual poker rules.
Rewards and game rules may change depending on the situation.
Community Card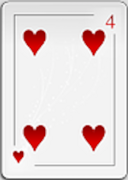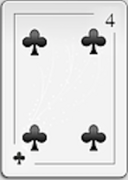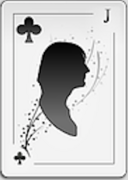 =======================================================
Game Result..!!
| Rank | User | Cards | Result |
| --- | --- | --- | --- |
| 1 | vega321 | | three of a kind |
| 2 | supernovastaffy | | three of a kind |
| 3 | chimtivers96 | | three of a kind |
| 4 | dimon14 | | two pairs |
| 5 | cryptocorny | | two pairs |
| 6 | neuromancer | | two pairs |
| 7 | lucidlight | | two pairs |
| 8 | cryptocoinkb | | two pairs |
| 9 | spencercoffman | | two pairs |
| 10 | tymba | | one pair |
| 11 | christianytony | | one pair |
| 12 | penderis | | one pair |
| 13 | jens84 | | one pair |
| 14 | jens84 | | one pair |
| 15 | jens84 | | one pair |
| 16 | oneshot | | one pair |
| 17 | happyhousewife | | one pair |
| 18 | pravusdie | | one pair |
| 19 | koskl | | one pair |
| 20 | mrfreedomninja | | one pair |
| 21 | onyx | | one pair |
| 22 | focusfit | | one pair |
| 23 | romanaround | | one pair |
| 24 | jens84 | | one pair |
| 25 | pompe72 | | one pair |
| 26 | mcoinz79 | | one pair |
| 27 | okean123 | | one pair |
| 28 | senstless | | one pair |
| 29 | alankavanagh | | one pair |
| 30 | almerri | | one pair |
| 31 | ghaaspur | | one pair |
| 32 | jens84 | | one pair |
| 33 | jackie2017 | | one pair |
| 34 | blackhypnotik | | one pair |
| 35 | vega321 | | one pair |
| 36 | philpotg | | one pair |
| 37 | kollidearmee | | one pair |
| 38 | pravusdie | | one pair |
| 39 | robin5581 | | one pair |
| 40 | eztechwin | | one pair |
| - | jdc | Under $0.01 | |
| - | kiobot | Under $0.01 | |
| - | lhyn | Under $0.01 | |
| - | borcast | Under $0.01 | |
| - | jonnysumo | Under $0.01 | |
| - | golemmagg | Under $0.01 | |
| - | cruzz | Under $0.01 | |
| - | cj31bbe | Under $0.01 | |
| - | matiasfumagalli | Under $0.01 | |
| - | tecnospaceve | Under $0.01 | |
| - | jonnahmatias1016 | Under $0.01 | |
| - | jingyuhan | Under $0.01 | |
| - | techlife | Under $0.01 | |
| - | aleex | Under $0.01 | |
| - | anikys3reasure | Under $0.01 | |
| - | abraluckon | Under $0.01 | |
| - | alex.changer | Under $0.01 | |
| - | edmorh | Under $0.01 | |
| - | shivared | Under $0.01 | |
| - | cire | Under $0.01 | |
| - | kashiawan | Under $0.01 | |
| - | dacheeko | Under $0.01 | |
| - | breathe189 | Under $0.01 | |
| - | scandinaviaguide | Under $0.01 | |
| - | hadden | Under $0.01 | |
| - | farouqadam | Under $0.01 | |
| - | theviewfinder | Under $0.01 | |