👁 💰 Ok ICBC here is my final offer...💋
I did nothing wrong but to drive my car a few blocks. An overzealous police officer, when asked why she had followed me home, said: " I observed you driving"? Is that now a valid reason to request a breathalyzer?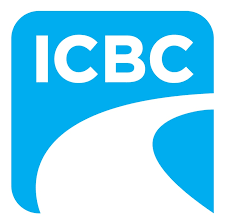 Safely parked in my driveway this officer ran up to me and said I smell beer and must request you give me a breath sample. Feeling violated and embarrassed in front of my family and friends agitated me, but I retained my composure best I could. Not much choice but to follow the officer's instructions and stand at the right front fender of her cruiser.
I've been living out of the country for 12 years and was aware drinking driving laws have become stricter but knowing very little else. Used to be you could have 1 drink per hour or so and still be fit to drive.
Aside from being a little tired from partying late the night before I felt perfectly fine to drive and confident that I would pass a test from yesteryear. But today, I had no idea?
A small card was read to me before the testing could be performed and I only half listened to the officer, But when she stated that if I failed I could face 10 years in prison! mentioned something about mouthwash and a few other things I didn't hear as now my head was spinning.
I then put my glasses on and asked to read the warning card myself to clarify what I was about to submit to. I mentioned I was very uncomfortable now and insisted I read the card myself. This request was flatly refused several times.
I made a decision that moment that I would not submit unless I could read the card and let the cards fall where they may. No way a piece of electronics was going to determine if I went to jail for a decade or not! Period.
The officer became agitated and quite pushy but I said my decision was final. I would not blow for any reason now. Backup was called over the radio and I was asked to get in the back seat of the car, which I agreed to.
I was told I would be charged same as impaired, that my car was going to be impounded and my license taken away.
My car is safely parked at home and I will have no license why take it I asked " Mandatory was the reply " I told the officer that she was as good as stealing my car or giving it to the tow company if she did. May I please clean the car out and pull the plates to cancel the insurance. I could clean the car out but the plates stay on was her reply.
Is it also mandatory to have the cruiser safely off the roadway and all the lights flashing for an hour or so? Guess so, big bust going down.
Apparently refusing to blow is not same as a fail reading, because no court date was offered only an impound notice and license prohibition order. I stated that when finished with the officer I would like a blood sample taken at the hospital. She told me that would be inadmissible. I asked if the whole interaction was recorded on audio and video, the officer assured me it was.
I could have my car back in 30 Days to the tune of about $1,000 and my license in 90 days, but only after I paid another $500. Not sure if I said so, but thought Extortion is the appropriate word here.
What ever happened to having your day in court to speak to a judge or judge and jury before being penalized in any way?
I was not informed that I remember as to being able to challenge this officers decision to prevent me then and there from driving.
But after getting drunk for a few days straight, I read the papers and filed for a review just within the time frame due to holidays. was going to do the $100 written review but decided I could speak better than write and went for the $200 oral review. Paid the price and was given 11:00 AM Monday the 7th of January.
I received this call on schedule and spoke my peace the best I could over the phone. I asked if the reviewer could access the recording Audio/video as that would be imperative to show the discrepancies between the officers written report and the actual interactions. I was told this could not be done?
I also asked if my driving record of some 30 years as a professional driver without incident would be considered. The answer was negative, but I could request it? I was frustrated at these statements and declined.
I requested the review based on the validity of the breath request anyway. Said several times that the audio/video was imperative to my success in the review.
Is not the whole point of your roadsafe program is to make sure people get home safe? Which I was. Would this officers time not have been better spent finding someone driving erratically for any reason. Not too hard to find, possibly removing a dangerous person off the road that over an hour spent on this interaction.

Now I would like to propose a compromise to your program and funding.
Not a statistician but going over you
Report on Alcohol-Related Motor Vehicle (MV) Fatalities
I have to question the validity as you can't be sure that alcohol was the true culprit in every crash, only that the driver had been drinking.
People crash their cars every day and lives are lost with stone cold sober people and I would like to see some stats on those crashes. These people due to road conditions or inattentiveness cause loss of life and property and for the most part can drive the same day. While people you deem to be unfit with a simple breath test are beaten to death financially and become a criminal without ever having hurt anybody or anything?
Do you see where I'm going? Amounts to nothing more than Pre-Crime!
Millions died I'm told so we can live Free in Canada and I'm not feeling very free right now.
This interaction prevented me from taking an older gentleman to visit his Son in Alberta and share the expenses with Me, My daughter and grandson to visit family there to celebrate New Years.
We should be visiting family today,
My Brother inlaw's father died
and I should have been there for Him and his family right now. Can you put a price on that? Well if you continue to attack and extort money from people I will be forced to put a price tag on this abuse.
Your money would be better spent on driver education for people involved in crashes who have already proved a lack of skill at the wheel!
Back off the drinkers unless involved in an incident and concentrate your efforts on people who have caused some damage already. Extorting higher premiums is not enough!
It's late and I'm tired but if you don't get with the program, return my car and license + start working on safer roads for real, I will take this case to the highest court in Canada.
Keep your jobs by doing the right thing. Maybe have your customers fill out a democratic poll instead of catering to a few loud people, we will all be able to enjoy more money in all our pockets. And less carnage on our roads.
Thanks for your time and consideration.

My Signature Post --->
Potential Followers Please Click HERE to get started
Life is Good @ steemit.com