The reason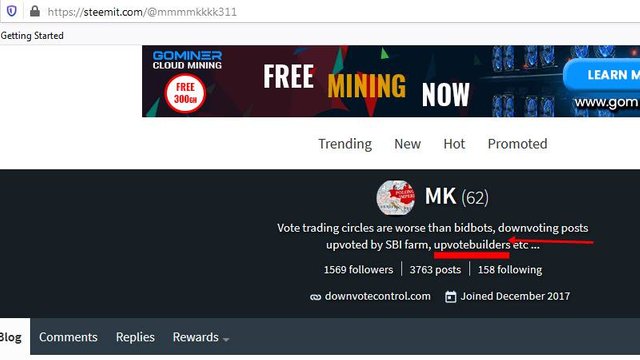 Pewnie wielu z Was otrzymało taki komentarz wraz z downwotami:
@mmmmkkkk311 is the reason I will continue downvoting you
Nie odbierajcie tych downvotów personalnie a raczej ze zrozumieniem tego że nawet złodziej ma prawo do obrony własnych racji. Niestety większość ludzi nadal nie widzi nic złego w wymianie i kupowaniu głosów i nie rozumie jak wielkie zmiany wprowadził HF21.
By nie narażać Was na kolejne downvoty, zatrzymuję wszystkie upvoty a Voting Power będzie zamieniana na downvotowanie członków podejrzanych grup w których wymienia się i handluje głosami, masowo głosuje na komentarze, wyłudza się delegacje za obietnice upvotu itp..., a wszystko po to by wyciągnąć z tego blockchainu jak najwięcej dla siebie.