Highline179 – jedna z najdłuższych w Europie kładka widokowa dla pieszych
Korzystając z lata wiele osób wsiada w samochód i jedzie na wakacje do Włoch, Francji, Hiszpanii lub innego odległego celu w podobnym kierunku, który zagwarantuje nam świetny wypoczynek. Długa jazda jest dość nurząca, więc dlaczego by nie zagwarantować sobie jakiejś małej atrakcji po drodze? Taką właśnie atrakcją może być Highline179 znajdujący się nie całe 130 km od Monachium lub 42 km od Garmisch-Partenkirchen.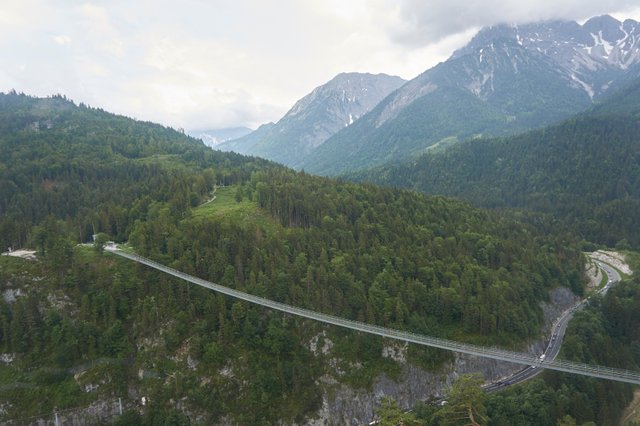 Dlaczego warto odwiedzić to miejsce
Highline179 to jedne z najdłuższych mostów o takiej konstrukcji w Europie. Ma on 406 metrów długości i zawieszony jest na wysokości 114 metrów pomiędzy dwoma wzgórzami. Na obu tych wzgórzach znajdują się ruiny zamków. Na jednym wzgórzu jest fort Claudia a na drugim zamek Ehrenberg i fort Schlosskopf. Z racji, że wszystkie te obiekty znajdują są na wzgórzach to wokół rozpościera się zapierające dech w piersiach widok na panoramę Alp i malownicze miejscowości znajdujące się w dolinie.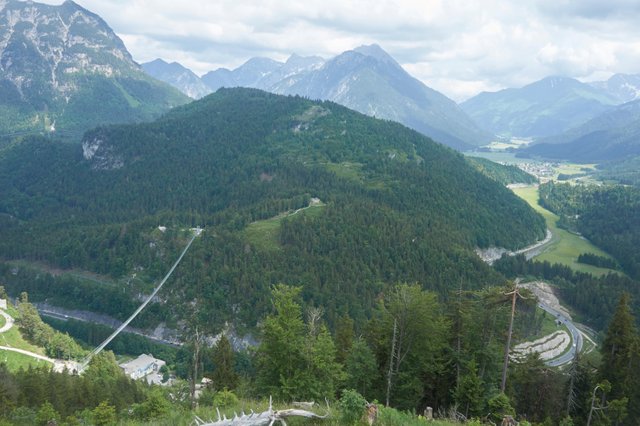 Wrażenia
Przejście przez most to nie żaden sport ekstremalny. Jednak dla osoby z lękiem przestrzeni lub wysokości może być to nie lada wyzwanie. Dla przeciętnego Kowalskiego to naprawdę przyjemnie delikatne połechtanie adrenaliną zmysłów, gdy stoimy na środku dość wąskiego mostu (1,2m), który na wietrze lekko buja się na boki. Dodatkowo wrażenia te potęguje ażurowa konstrukcja podestu z metalowych kratownic, przez które patrząc w dół widać w oddali ziemie. Gdy już się nacieszymy tymi emocjami, rozglądamy się dookoła i widzimy przepiękną panoramę z całkiem innej perspektywy. Niestety ruiny zamków wyjdą jedynie świetnie, jako tło do zdjęć, bo z bliska nie robią już tak dobrego wrażenia.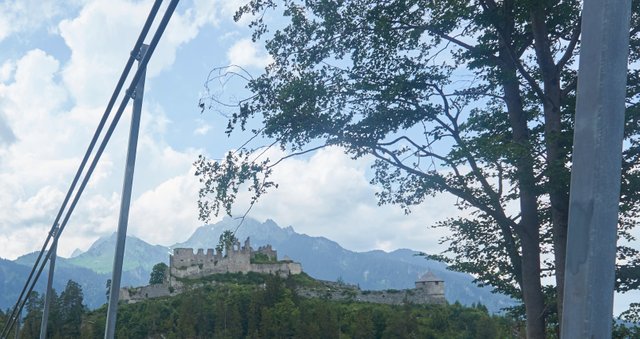 Ile to zajmuje czasu
Na spacer drogą wiodącą w górę od parkingu do mostu trzeba liczyć 10 – 15 minut. Ruiny zamku są tuż obok mostu, dojście do ruin fortu zajmie jakieś 20 min.
Ceny:
Bilet dla dorosłej osoby 8 Euro za wejście na most. Zwiedzanie ruin zamków jest za darmo.
Czy warto tu przyjechać
Jeżeli akurat przejrzymy gdzieś w miarę nie daleko to zdecydowanie warto! Cena jak na sam spacer po moście niestety jest dość wysoka.
Na co warto uważać:
Automat sprzedający bilety parkingowe przyjmuje tylko monety.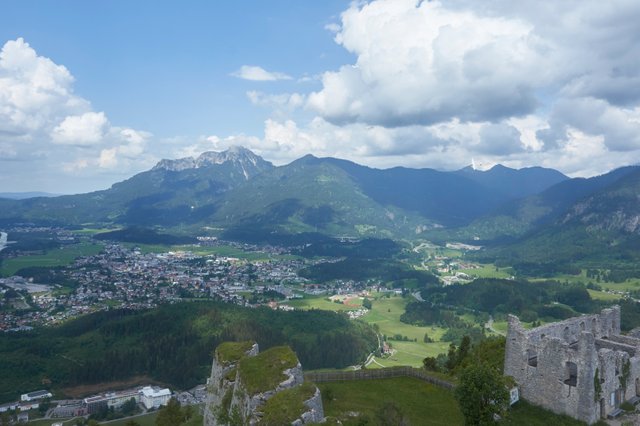 Linki do poszczególnych atrakcji
Strona mostu Hidhline179 ze szczegółowymi cenami i godzinami otwarcia:
www.highline179.tirol/en/bridge
Zamki:
www.ehrenberg.at/en/schlosskopf-fortress.html
www.ehrenberg.at/en/ehrenberg-castle-ruins.html
www.ehrenberg.at/en/fort-claudia.html