Be fit Or be Dead #02 and #03.2020
(ENG/PL)
Two months have passed since the last post.
During this time I did 7 running trainings, at the same time I was fighting a knee injury.
(Minęły dwa miesiące od ostatniego postu. W tym czasie odbyłem 7 treningów biegowych, jednocześnie walczyłem z kontuzją kolana.)
I usually run on a treadmill, but last Sunday a friend showed me an interesting running track around the airport. One lap is 3 kilometers long. Despite the strong wind, I managed to make 4 laps, thus achieved my life record in the run - I covered 12 kilometers on the run.
(Zazwyczaj biegam na bieżni, ale w ostatnią Niedzielę kumpel pokazał mi ciekawą trasę biegową dookoła lotniska. Jedno okrążenie ma długość 3 kilometrów. Mimo silnego wiatru udało mi się wykonać 4 okrążenia, dzięki czemu osiągnąłem rekord życiowy - przebiegłem 12 kilometrów.)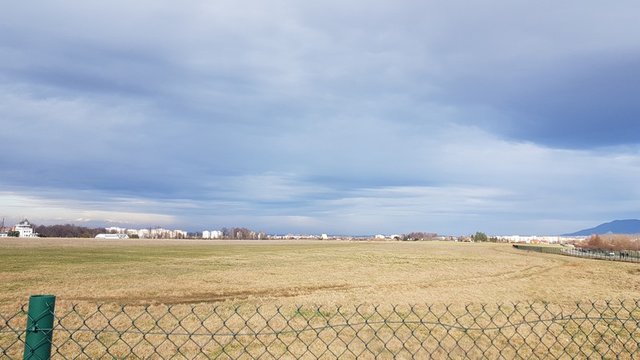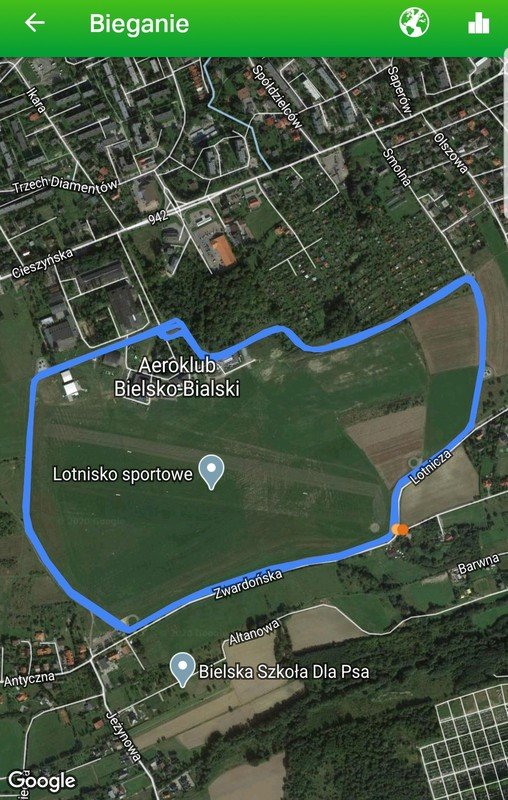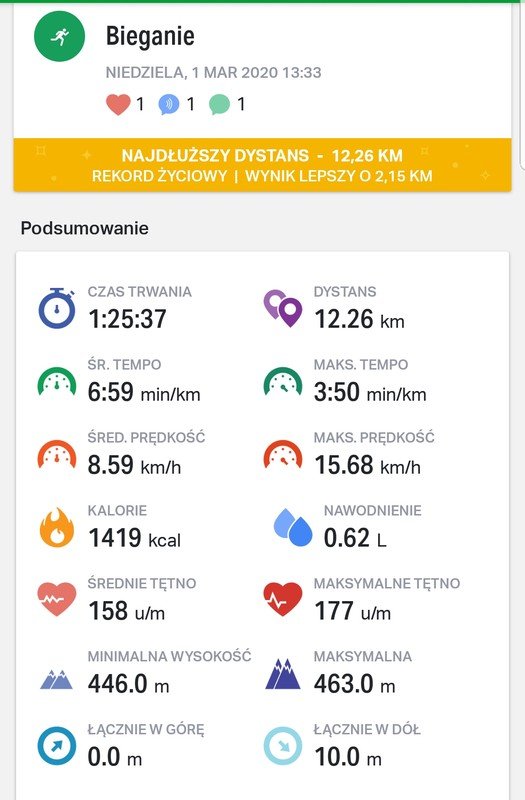 From the pace records it is clearly seen that from the 5th kilometer I systematically weakened.
The pace was falling because the wind was blowing so hard that you couldn't run. In some places I had to go against the wind.
(Z zapisów tempa wyraźnie widać, że od 5go kilometra systematycznie słabłem. Tempo spadało, ponieważ wiatr wiał tak mocno, że nie dało się biec. W niektórych miejscach musiałem iść pod wiatr.)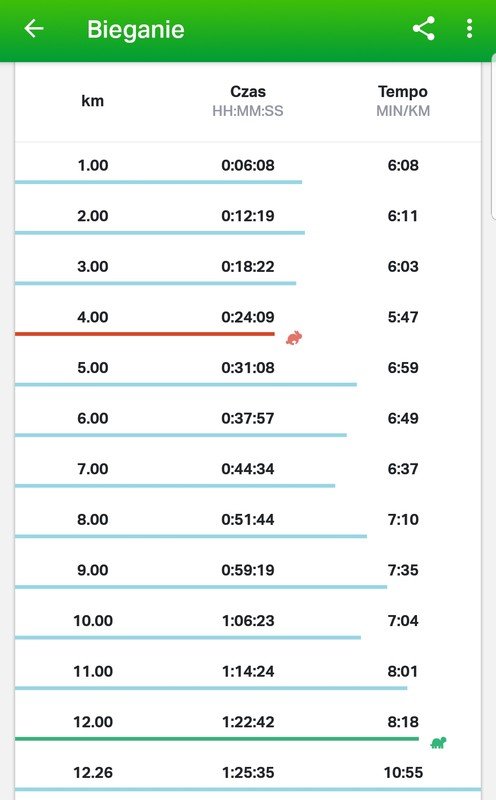 Despite the slow running pace, the heart rate remained at a high level, as the effort was significant.
(Pomimo wolnego tempa biegu, tętno pozostało na wysokim poziomie, ponieważ wysiłek był znaczny.)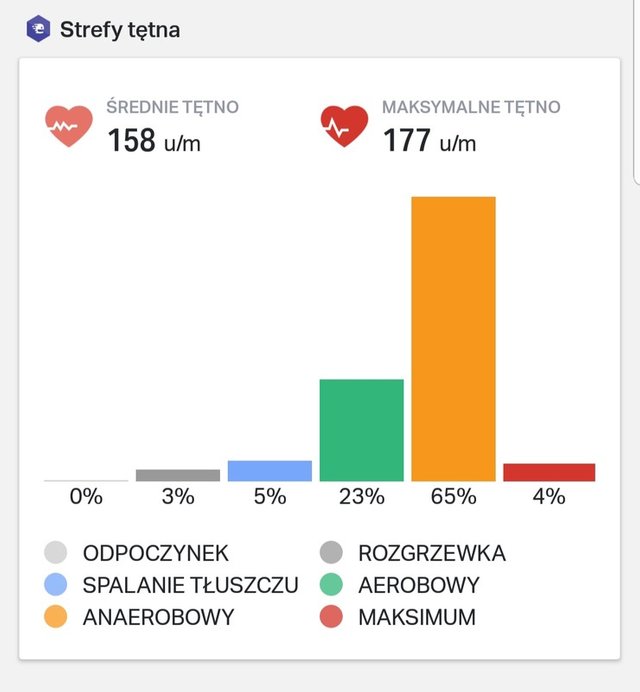 This is what my training last week looked like with my life record.
It's raining today, so I was running on the treadmill.
Today's training looked like this:
run
40 minutes at the pace 7.30 min/km

3 minutes at the pace 6 min/km

5 minutes at the pace 7 min/km

3 min at the pace 6 min/km

5 min at the pace 7 min/km

4 min walk at the pace 13.20 min/km
The heart rate measurement did not work, so the calories burned are underestimated.
(Tak wyglądał mój zeszłotygodniowy trening. Dziś pada deszcz, więc biegałem na bieżni. Poniżej opis dzisiejszego treningu. Pomiar tętna nie działał, więc zapis spalonych kalorii jest zaniżony.)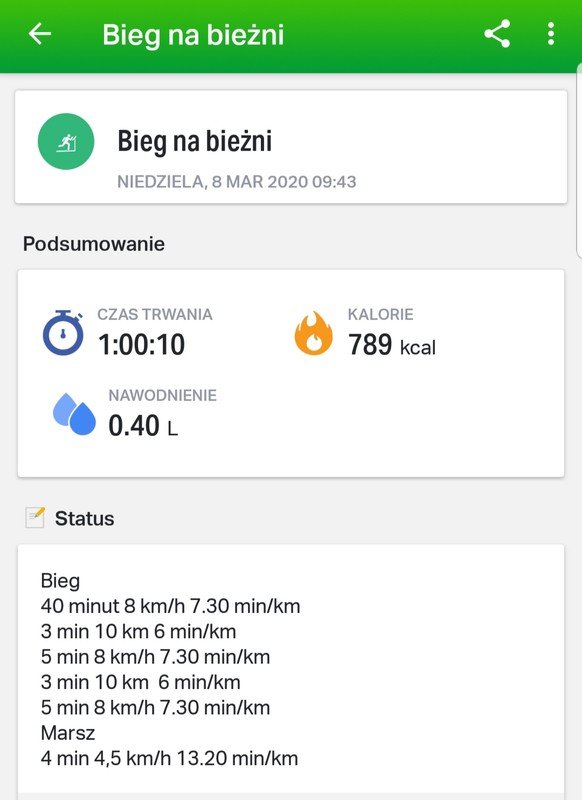 Finally, I want to mention measurements.
The situation has not changed in the last two months. However, compared to January 12 - it is a little better.
27,2% fat
weight is 81.9 kg
fat weight 22.3 kg
water weight 43.6 kg
fat-free mass 59.6 kg
(Na koniec chcę wspomnieć o pomiarach. Sytuacja nie zmieniła się zbytnio w ciągu ostatnich dwóch miesięcy, jednak w porównaniu do 12 stycznia - jest trochę lepiej. Waga spadła o 1,9 kg, w tym samego tłuszczu jest mniej o 1,2 kg)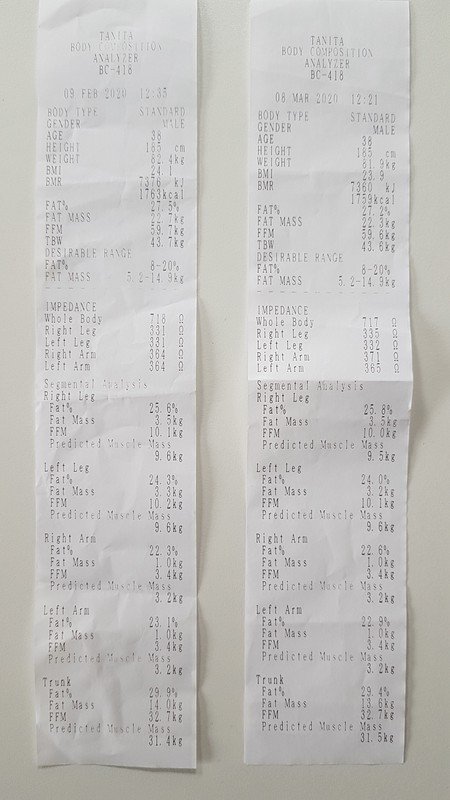 The plan for the next month is more fascia and muscle stretching. In addition, a proper diet (if possible) and supplementation.
See you next month :)


(Plan na kolejny miesiąc to więcej rolowania powięzi i rozciągania mięśni. Do tego odpowiednia dieta (w miarę możliwości), oraz suplementacja.
Do zobaczenia za miesiąc :)


my post on whaleshares