Shaking hands with the next UK Prime Minister?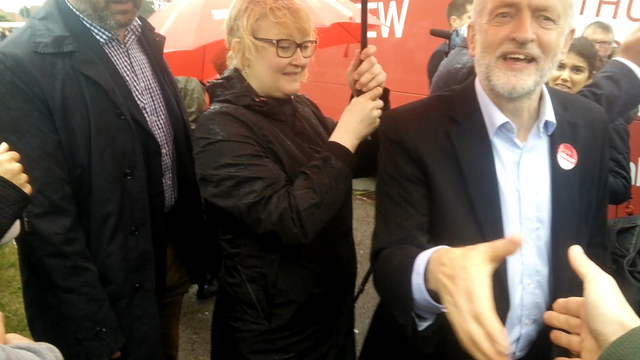 Following up on my article I recently did about the effect a hung parliament would have on the Bitcoin and Alt coin prices https://steemit.com/cryptocurrency/@carface/spike-in-price-for-bitcoin-and-alt-coins-most-likely-on-june-8th I decided to visit a local rally only a few hours ago today where the Labour candidate Jeremy Corbyn was campaigning to become the next Prime Minister of the United Kingdom.
It was absolutely pouring down but we still got about 100+ people standing out in the rain waiting to hear him speak.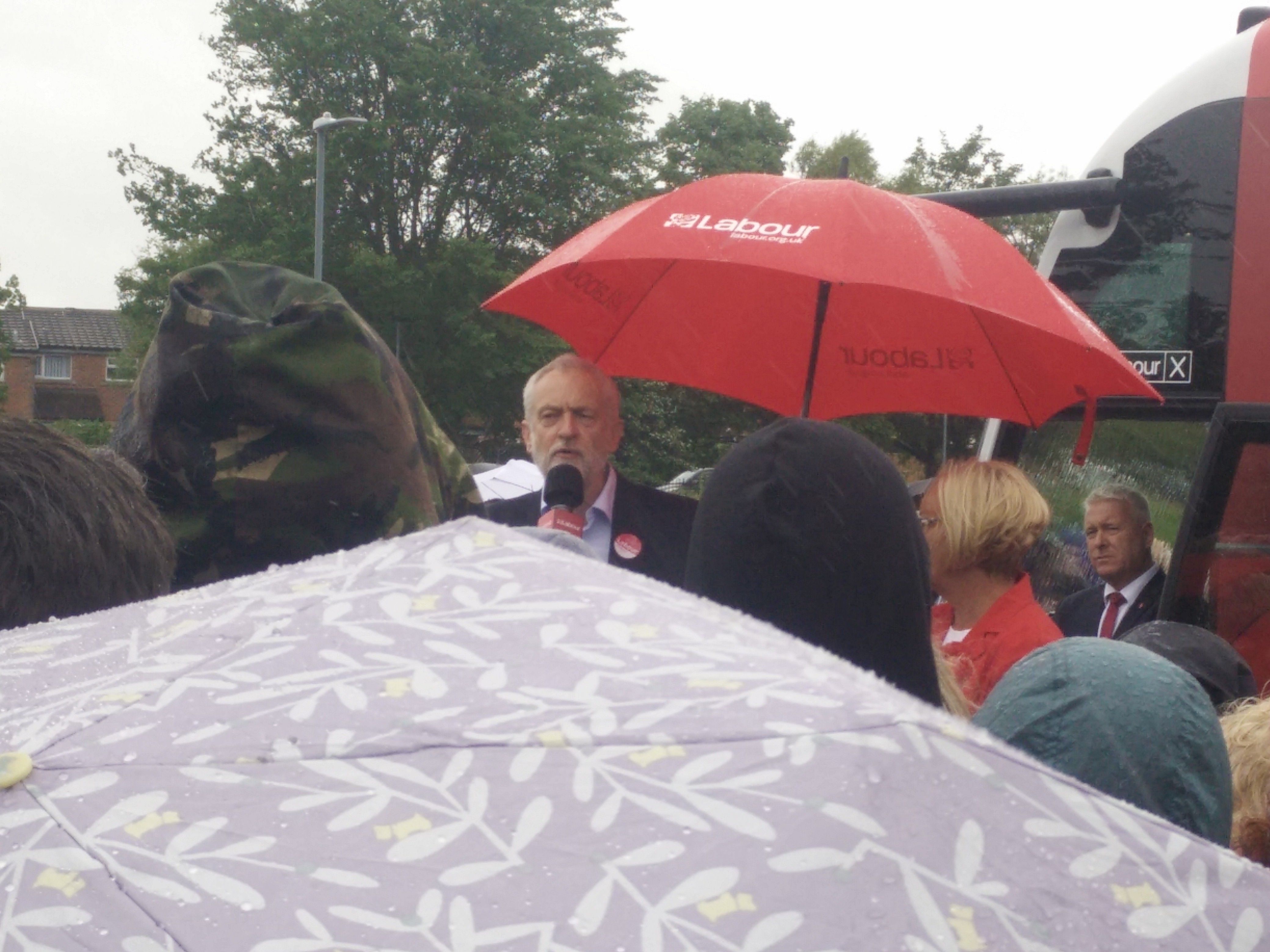 I was very impressed in not only what he said but how he engaged with the crowd. He is a socialist leader with his party slogan being 'For the many not the few'! Now this captures exactly what he is all about. I genuinely feel he wants to help society rather than the elite few. He has been campaigning for this for years, that's why I'm finally actually motivated to vote for an actual politician! Wow!
His key message was being a community and re balancing the gap between the rich and the poorer. He also talked about raising the minimum wage to £10 an hour, scrapping tuition fees which has been a huge financial burden for young people just starting out in the world, banning zero hour contracts where big corporations have taken advantage of workers, guaranteeing the triple lock for pensions stays in place, increasing the funding for mental health and adding 4 more public holidays a year which is a nice little extra bonus. He will fund most of this by asking the top 5% of earners in the country to contribute a bit more tax, which is a relatively small amount for them but will have huge positive effects for society.
Overall this is a potential Prime Minister who cares about people, and it really shows. Many politicians have laid out how they will help every person in the land but this time we have a man with substance and someone whose core beliefs represent what Labour is putting forward in their manifesto.
June 8th 2017 is the date the UK could genuinely start changing for the many, and a Corbyn Prime Minister I believe would be a huge step in the right direction for the good of everyone!