North Korea; Communism or Tyranny
Hi readers,
Contents
Introduction
Navigating the Korean peninsula
Communism or Tyranny?
Dare the "Golden Goliath"
---

Introduction
I am a politically affiliated guy and I am turned on whenever people are discussing about politics, happenings all over the world. Writing this piece, I was motivated by an article i read about North Koreans, their power and how they are wielding the sword they hold in their hand putting, even countries with bigger power in danger, after reading that article i promise to share with you guys here some bit of research work on North Korea. Today i will not be discussing about North Korea power and Military strength ( I promise by tomorrow, that should be ready)
Then I was pushed to going online, seeking knowledge on their power, their origin, their wealth, economic status, military strength. I was amazed about the untold stories I saw.
Navigating the Korean peninsula
I am not here discuss stories behind the division between the North and South Korea. But it is imperative for me to discuss how both Koreans came about their being separate, this apart can help us to distinguish what causes what between these two nations.
Korea, a name formed from goryeo by outsiders and travelers visiting goryeo, a kingdom formed from the marginalization of the popular three kingdom in the Korean peninsula, namely Gorguryeo, Shilla and Baekjae. After the infamous Japan Invasion of the Korea peninsula and the subsequent independence gained through the help of America and The USSR, i.e Russia, These two countries, namely America and Russia, shared this country among themselves in which Russia took over the control and government of the North while USA took over South Korea. This division really affect the growth of this nations negatively
With the division, Russia gave North Korea their way of life, Communism while America gave South Korea, Capitalism.
Communism or Tyranny?
These question has arisen most times when people are discussing communism, some says communism is another version of tyranny!
This is also the case with North Koreans, but is this really the truth or are we masked off from the truth?
---
Note: Actually I am not a communist and i don't plan to be one and I am not a North Korean neither a South Korean, but we need critical thinking when condemning something.
---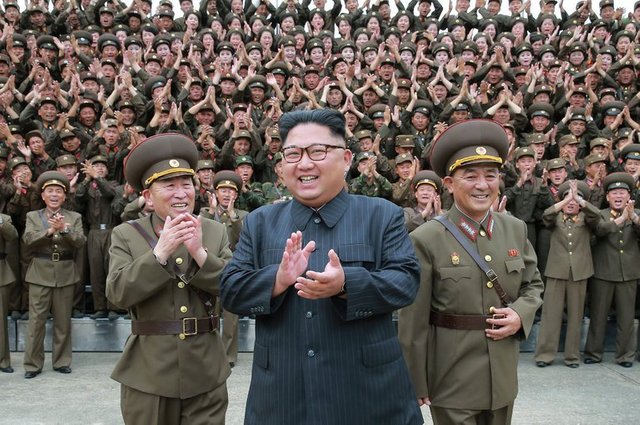 Image Source
Blogs, social media posts, newspapers etc put North Korea and her citizen in a bad spot, saying they are ruled by a tyrant, some says the country is on a journey with no return because they stand up against bigger countries. But we forgot something, that big country was at some point in time a small or even smaller country, but we step rejecting Kim Jong Il, The North Korean leader, giving him an unfitting respect as the leader of a country.
When talking about communism, it is crystal clear that North Korea is not the only country using that mode of rule, Russia, China are countries that are enjoying the benefit of communism, so we couldn't say because a smaller country is using that mode of government, they are experiencing underdevelopment!.
Dare the "Golden Goliath"
Some of us were embarrassed, if not frightened, by what appeared to be the return of the biblical giant gold Goliath. Are we having a return of Goliath to our midst, who threatens the extinction of other countries?
Robert J. Mugabe at the last UN general Assembly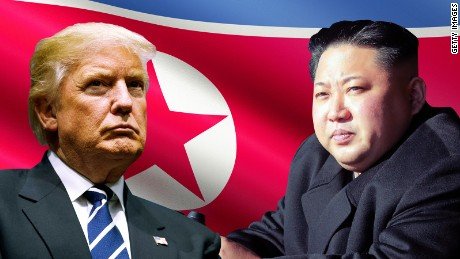 Rising from the bottom with no help from the renowned world power, America, North Korea rises to the top in terms of countries that are ready for battle, with enough weapons and massive jackets loaded with Nuclear weapons, is this underdevelopment. Whereas we are told that;
A secured place owns it all
I always respect North Koreans for doing what bigger countries cant do, standing up and daring the impossible, waking others up to use their potentials to develop themselves. If this is not development, then I ask you, WHAT IS DEVELOPMENT?
With that, I'll end my first part of my research on North Korea, their stories and might. Like i said earlier, i will write another post which will complement this one and it will be about North Korea military strength and power.
---
Thanks for reading my post, I am really appreciative, kindly dont forget to RUC, your feedbacks keeps me going. You are wonderful. Thanks again