Situation of Bangladesh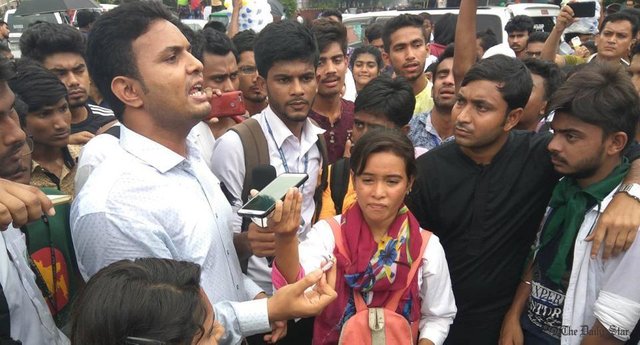 Understudies associated with the development for safe streets yesterday turned down Chhatra League's offer for a joint parade to squeeze home their requests.
Various BCL pioneers, including its recently chose Dhaka University unit President Sonjit Chandra Sarker and General Secretary Saddam Hossein, offered to draw out the parade with around 1,000 understudies exhibiting at Shahbagh convergence around 11:30am.
The disturbing understudies said if BCL pioneers need to dissent, they ought to do it independently.