Bernie Sanders Sets Fund Raising Record In Third Quarter With Over $25 Million
Bernie is proud to be the only candidate running to defeat Donald Trump who is 100 percent funded by grassroots donations—both in the primary and in the general. The presidential campaign of Sen. Bernie Sanders announced Tuesday that it raised $25.3 million from 1.4 million individual donations in the third quarter of 2019, the largest fundraising quarter of any 2020 Democratic White House contender thus far.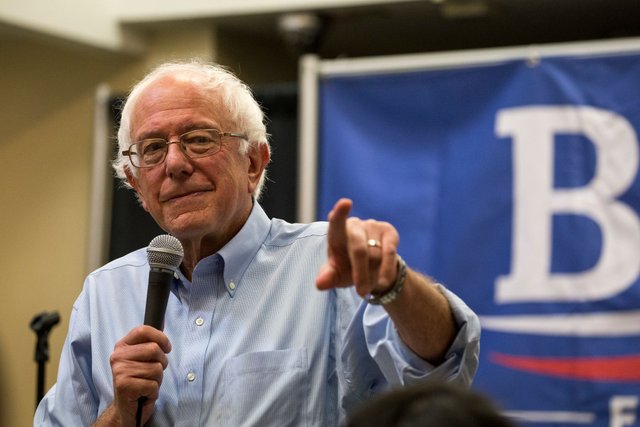 More info in the article
https://www.commondreams.org/news/2019/10/01/fueled-teachers-and-average-donation-18-sanders-raised-record-253-million-third
My thoughts on this news
Even though Bernie seems to be behind Elizabeth Warren in some polls the donations to his campaign are off the charts! I like both Bernie and Warren so I would be fine with either one of them becoming president, I prefer Bernie a little more because I think is is slightly more progressive than Warren. His track record of his 40+ year political career proves that. What is amazing about this fundraising is the amount of donors and that the average donation is only $18, he has no corporate donors, these are real everyday Americans funding his campaign! In my opinion if Warren nor Bernie get the nomination from the DNC and they give it to Biden there will be rioting in this country. Biden is just another Obama, Clinton, Bush, etc... he will do nothing except keep the oligarchy in power, if you want real change to improve the economy and the middle class, it has to be Bernie or Warren.
Bernie also released an awesome new campaign add, this needs to be airing non stop on every station until the election.