Economism: The Philosophy of Wealth Being Everything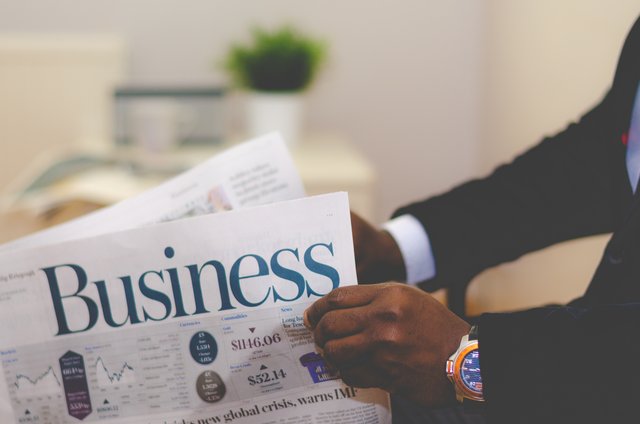 The art of government consists in taking as much money as possible to a class of citizens to give to another—Voltaire
@Vieira's recent post on how social hierarchy works got me thinking. If you read his post you can see a pyramid where the masses are at the bottom and the belief of materialism is at the top; in the middle of the pyramid it shows the corporate and government power, which together make up the State as they are essentially fused as one entity. What's interesting about this representation is how a certain belief is at the top which essentially controls the way civilization operates. When you read the popular works and polemics against the status-quo, you don't often encounter this idea that a particular philosophy people follow is what actually controls things, though it does seem to be true.
This mode of thinking is materialism; or as Mr. Nock puts it—economism, a broader term for the moral and social philosophy which "interprets the whole sum of humanity in terms of the production, acquisition, and distribution of wealth". Contrary to some of the subsequent more well known libertarians and anarcho-capitalists who praise markets and economic factors as the end-all-be-all of living, Nock was too educated and saw things for what they are to get caught up believing this prevailing philosophy was correct. There are other things which make the humane life worthwhile and something unique apart from other life forms. These are the activities in the realm of spirituality, art, intelligence, and manners; and they make up a large portion of what humans are "suppose" to be about, compared to the the lopsided approach of only thinking about economic gains at expense of devaluing the other aspects of a wholesome and healthy living.
What causes the masses of men to obsess over and be controlled by this social materialism? I think a general fear in believing scarcity is the norm, something outside of ones own control, is definitely a major contributing factor; this insecurity leads to an unbalanced need and striving for money and resources—capital, to secure their perceived stable living conditions. After establishing the need to produce, acquire, and distribute wealth to deal with the problem of scarcity, basic human nature then follows where humans seek to satisfy their ends with the easiest means possible. All sorts of values and customs are created to cater to this supposedly main issue regarding humanity; and this is why you see propaganda conditioning people at all levels, institutional and personal, to go along and pursue rampant consumerism.
The State exists because humanity is inherently disconnected, it's a manifestation of the present collective malady. The masses are by design, kept sick and unaware in order to have a small group of people establish control and authority over certain systems including education, medicine, governance, religion and anything else institutional. By not letting individuals satisfy their needs with complete autonomy, the whole idea of freedom is thrown out the window; and by allowing a parasitic social arrangement to exist, it's seen as taking the path of least resistance, as whoever gets a hold of lever of the State can determine who, what, and how much wealth someone may have. If only people were aware that self-preservation entails things much deeper than just gaining material, especially in the long run, perhaps true freedom could run its course.