Meme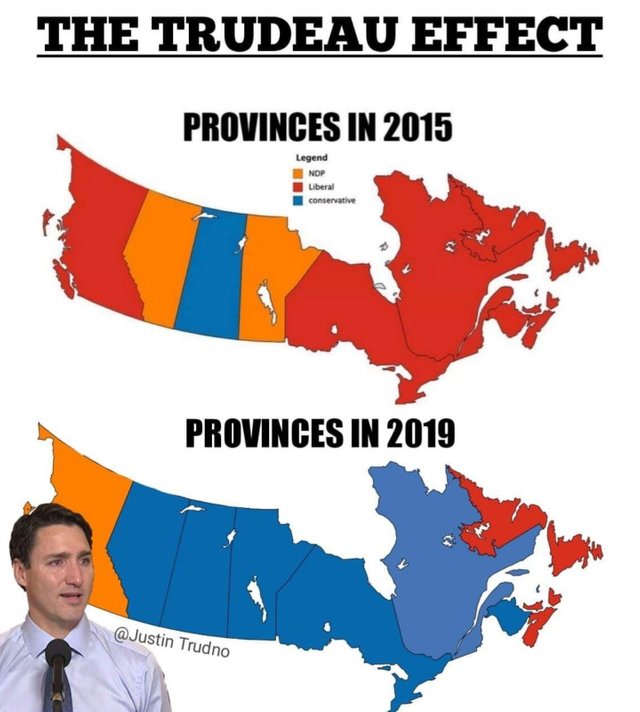 Not my meme
But when I saw it it sort of put some new realities into light.
Canada is a right wing country, Shifting back and forth between the Conservatives (right wing) and the Liberals (right of centre). It clearly shows the country has shifted.
At least until the next elections when it shifts again.
Posted using Partiko iOS