POLONIEX "under maintenance". No deposits or withdrawals - The recurring weird message..
We all now have doubts about this "technical" recurrent flag.
All of the sudden, deposits & withdrawals are regularly suspended for a currency or another.
I don't want to troll at all but it appears more & more clearly that Poloniex abuses, taking this position to prevent capital flights. This becomes particularly apparent for Bitshares.

Let's take a look at these snapshots that were taken at the same time.
(Polo is UTC time. Bittrex is UTC+2 because I'm living in central EU.)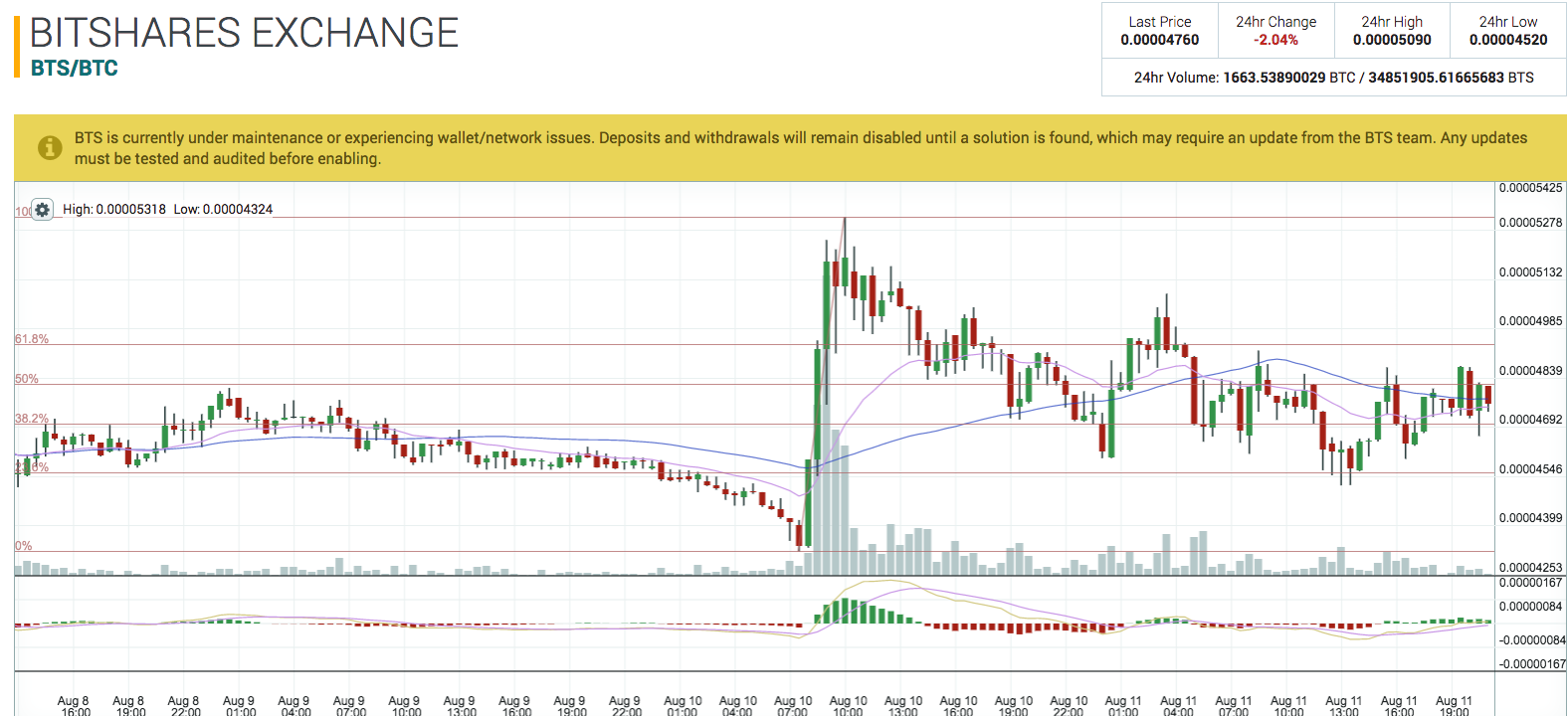 As you can see on the charts, the price for Bitshares at the time runs around 4800 satoshis while on Bittrex the price runs around 5400 satoshis. There is a significant spread here for some reasons. Note that the warning flag is displayed.


Now look at the charts a few hours later...





The price on Poloniex is recovering to 5000 satoshis closer to the Bittrex price which is also around 5000 satoshis. Looks like magic candles. Flag is not anymore displayed, the "technical issue" is resolved.
It may still be a coincidence. I don't want to blame Poloniex, I'm just asking guys.