Poloniex | My Experience so far using this exchange
Nothing teaches us better than experiencing a tech first-hand. Likewise with using crypto asset trading. A trading exchange or a trusted trading place is one of the factors that tip towards making you a successful crypto trader.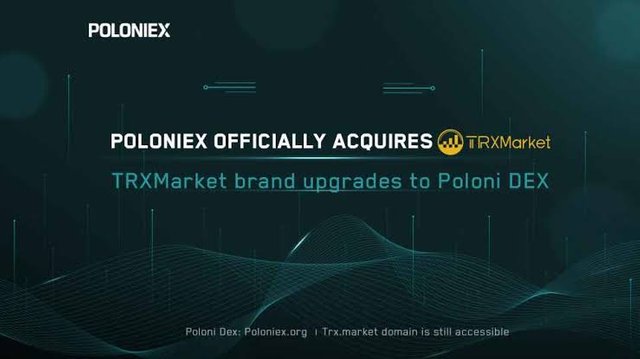 Today Poloniex is one of the largest and oldest trading exchanges in the world and is extremely popular in the United States as well thanks to the good security that they have in place.
Today we will talk about my experience while using Poloniex as a market or exchange for my steem exchange which I mine from writing on the steemit platform. Yes .. to cash out steem into other cryptocurrencies such as USDT currency, of course, I need a solid trading body before sending it to my bank account book through another local exchange.
Actually I am not a person who has much knowledge in the field of crypto currency. In fact, I never knew about Cryptocurrency before. I had many one friend in my university who used to invest in BItcoin. After the initial uprise of Bitcoin, I was amazed when I read an article about cryptocurrencies or about the blockchain world. I only learned a little about cryptocurrencies after I got to know the steemit platform.
Steemit has taught me many things, such as the world of cryptocurrencies which became famous around the 2009. At that time people were already busy and boisterous about trading crypto assets that had gone global. The world of blockchain is growing so fast that it can even be accepted in all parts of the world.
Using Poloniex as a marketplace to swap my steem was actually quite easy for other people. But it felt so difficult from me. Not to mention the condition of internet coverage in my area which is not very good. Sometimes if I am following the steps in Poloniex to send steem to the exchange but suddenly the internet connection is lost, then we have to go back to the beginning step by step. This is also because I am not very good at IT.
So far I have only used Poloniex as a means of exchanging my steem which I got from steemit. It's been a while since I used Poloniex anymore because for now I don't want to cash out steem in my steemit wallet. Right now I just want to focus on increasing my steem power so that my account has more weight. Especially at this time a lot of steem is shared if we are diligent in participating in contests held at Steemit.
I am also not a trader who is good at analyzing the situation and future developments of crypto coins and blockchain. It feels too difficult for me to be able to predict the price of crypto coins in the future.
I think playing on the Poloniex exchange as a trader requires in-depth knowledge that are not shared by everyone. And in my opinion, I'm also not a person who is talented enough in that regard.
The experience that I get from using Poloniex is that I gradually get to know and know about the world of blockchain .. But nothing is impossible in this world. If we want to learn and try, we will certainly be able.
I hope that with more experience in the blockchain world, one day I will be able to use Poloniex as a trading market that can generate financial benefits for me.
I also hope that Poloniex will continue to be a well-known crypto trading center and become number one and can be the safest place to store crypto assets from hackers.
I hope that one day I will have a lot of crypto assets in my Poloniex account. So many of my posts today, hopefully this is useful and greetings. I will continue to use Poloniex along with Binance and invest in many new proojects that are listed on this cryptocurrency exchange.