PoloniexSpotlight Part 2 | A little more about Poloniex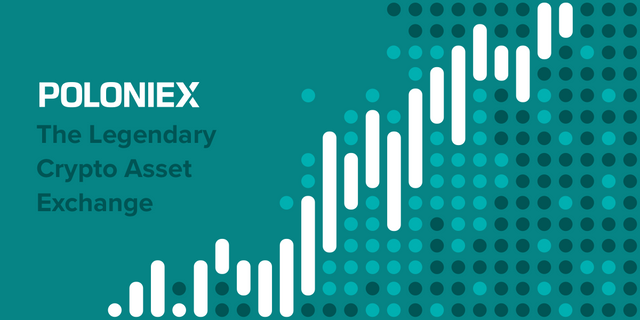 src
Brief history of Poloniex:
Poloniex was launched in 2014 registered in San Francisco, California, but since it was founded it moved its headquarters to Delaware. It was after this shift in headquarters taht we saw some massive movements from this exchange.
Poloniex was acquired in March 2018 by Circle International, a financial institution in the United States with 140 million in venture capital financing.
Poloniex has clients in almost 200 countries although the majority are from the United States of America. Due to this platform not needing any KYC, expanding into more countries is not a very big problem. This is the main reason for its large coverage worldwide.
Poloniex has a very active website, it usually has up to 30,000 active users who move up to 15,000 Bitcoins every 24 hours. Just to put that in perspective, that is more than $225 millions dollars of crypto every single day. This just tells all of us that all the cryptocurrencies listed on this exchange see a lot of liquidity which is great from a trader's point of view.
Poloniex has made a great impression on the medium for its security guarantee. And for its good investment offer.
Cryptocurrency suuport and platform overview:
With Poloniex you can invest in more than 40 pairs of cryptocurrencies that are based on four main names. BITCOINS, ETHEREUM, MONERO AND USDT. From them there are many investment options in other lesser-known cryptocurrencies. Recently, Tron founder, Justun Sun also has a large say in this exchange. This is why, we also see Tron as one of the major cryptocurrencies on this exchange.
The website is easy to use and the registration process intuitive and also simple, to guarantee the security of the funds it carries out a profile verification process that involves supervision of its staff. Which makes checking accounts slow at times.
Poloniex offers wallet services, and for security reasons it does not store large amounts of cryptocurrencies on any exchange for long periods of time.
It also offers cold storage services for your wallets, private keys are stored on a computer without an internet connection in case there is a cyberattack. Your clients' funds are safe.
The platform offers good transparency since you can see the last operations carried out, the volumes of the exchanges, as well as the buy and sell orders of each currency of the pair. you are analyzing in real time.
The commissions are different between the offer and the demand if you propose a better market price than what is being offered right now, you will be an offer creator, the problem is that your operation will not be carried out until there is another investor who wants to be you counterpart. In other words, the plaintiff.
Cpommission rates:
If you select a price that is already available on the platform, because it is offered by another investor, then your operation will be carried out automatically, but the commission will be a little higher. The commission ranges from 0.15% to 0.00% for those who create the market and from 0.25% to 0.05% for those who match their orders with those of others. The commissions are progressively reduced between the maximum and minimum values ​​based on the average volume of trading you have made in the last 30 days.
Poloniex is not ideal to buy cryptocurrencies using Fiat currency example dollars, euros
Poloniex offers three options for trading on its platform.
You can buy or sell the particular currency or token asset you want to trade at current prices, or you can choose to place a limit order to buy or sell your asset above or below the current Market price.
Advantages:
Some of the advantages that poloniex offers, is that:
It has support for various digital assets. CoinMarketcap reports more than 100 different rates.

It has a clean and intuitive interface.

You have the option of buying and selling with limit of the limit is a nice addition that will allow you. As an investor, entering and exiting operations at more profitable points, the platform's fees are also very low.

Poloniex regarding safety and reputation leaves no doubt. In addition, it is based in the United States. Where financial regulations and legislation are very strict.