We just had an amazing POOL & POLLO FIESTA in LA GRANJA VILLA for FAMILIES W/CHILDREN, Lima, Peru!
It is hot in the city tonight, someone said, well - said we - then let us hurry up and invite a bunch of people for an INSTA/NINJA POOL PARTY in one of the best capitals of the world, Lima, Peru - Home of 10 million People, and growing,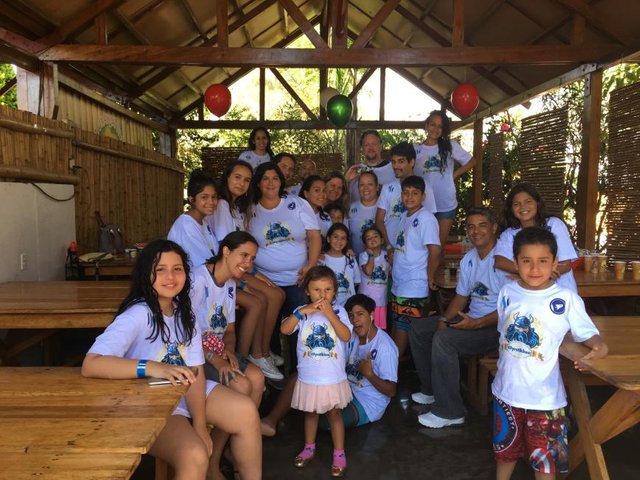 So we sent out an invitation probe and in a matter of minutes we signed up a few football-team and said - let´s go!! Why plan so hard when it is more fun being spontaneous? Here you can see the first group has arrived and got special event t-shirts.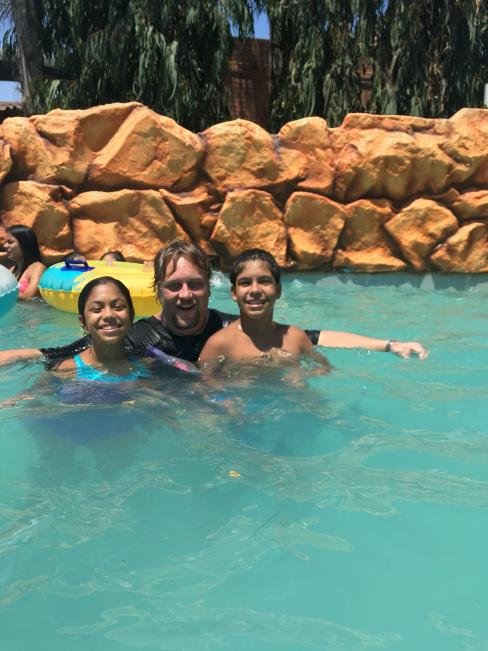 The Viking aka @fyrstikken is too much of a Norseman to be outside in the hot southern summer without being burned in the usual lobster color, so this day he took no chances and went with a surfers outfit! Smart!!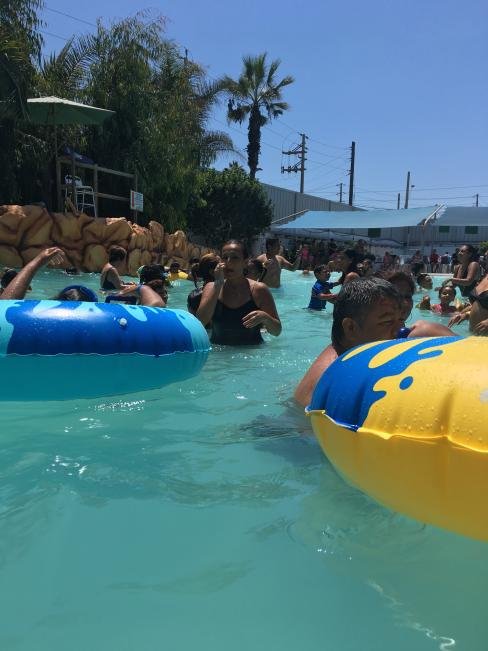 The weather was fantastic, and people decentralized to do whatever they wanted to do until, you guessed it - winner, winner, chicken dinner! Lima, Peru is known for serving really good chicken, but this place had maybe the best chicken in the country tasted so far. Everyone had a great meal!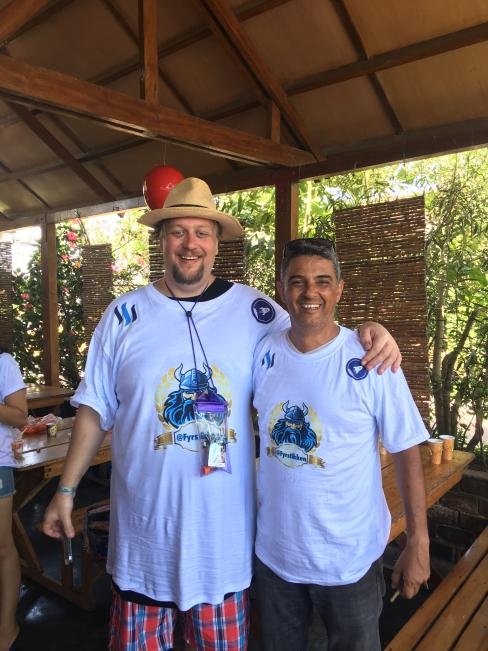 The guys seem to have a great time in the private longe @SteemFiesta had for this occasion!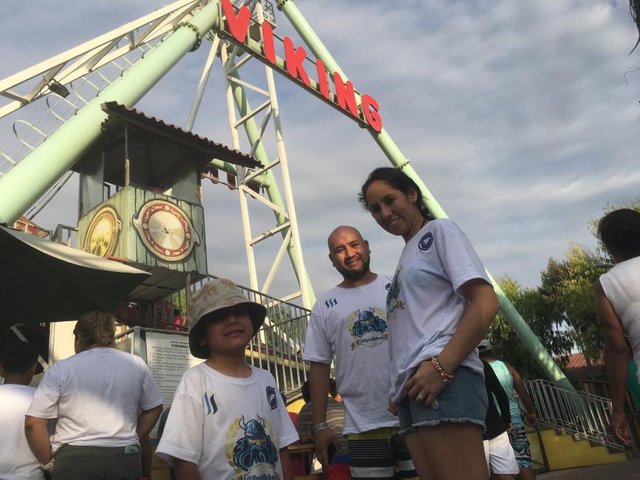 A Last Picture before the sun went down, a family ready to ride on the "VIKING" - a mechanical boat-swing. Very Chill!
Thanks to @Booster, @Fyrstikken & The #STEEM #Blockchain - we had a successful POOLPARTY yesterday for Parents with Children in one of the best amusement parks in LIMA, PERU!
Here is a vloggers video about the park!
Remember our Big @SteemFiesta the first 5 days of December! Save Up for a lifetime experience with happy steemians from around the world!