How DeFi Startups Can Bootstrap Financial Auctions via Poolz DeFi Protocol

Do you want to launch a DeFi project? You may have to defer it for a few weeks or months because the current opportunities in the DeFi industry may not be of advantage to you. For one, your DeFi project may not see light of day because it will be stuck ahead of the listing in popular Decentralized Exchanges (DEXs) and Automated Market Makers (AMMs).
As it stands, both DeFi innovators and early-stage investors are disgruntled by the limited opportunities in the industry. And for a 16 billion-dollar industry, such issues should be tackled in real-time for more financial inclusions to take place.
Amidst the current DeFi market challenges, I am pleased to let you know that there appears to be light at the end of the tunnel. All things being equal, Poolz DeFi will be one of the major DeFi protocols that will initiate series of working products to be utilized towards the salvation of the almost disintegrated Decentralized Finance (DeFi) industry.
THE POOLZ DEFI ECOSYSTEM
Poolz is a Decentralized Finance (DeFi) ecosystem with a difference. It constitutes a distinct Decentralized Autonomous Organization (DAO) that is geared towards creating more inclusions of early-stage investors who want to be part of the early adopters of new DeFi projects.
You may have known that risks are higher in the DeFi industry, and it takes a platform like Poolz with robust features to cut down the risks and increase the reward ratio for the investors.
THE POOLZ DEFI COMPONENTS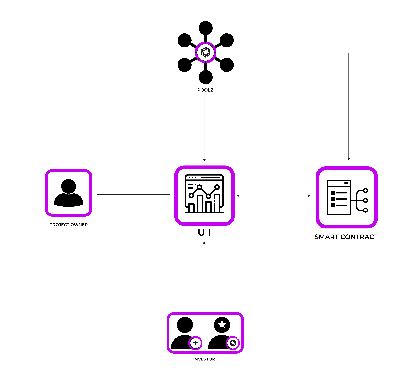 Poolz already has some components that it banks on to create more opportunities for early-stage and angel investors to become a part of new DeFi projects.
Below are some of the working products that the platform (Poolz) utilizes to make all that happen:
1- Poolz Decentralized Swap Launchpad
Poolz is open to help new DeFi projects to have a place in the DeFi industry only if they are genuine and have real-world applications.
Through the dedicated Poolz Decentralized Swap Launchpad, those projects will be screened to confirm their eligibility to be launched via the Launchpad.
Also, the Launchpad via its DAO financial auction mechanism will delegate the Poolz DeFi protocol to bridge the gap between the DeFi innovators/project owners and the investors that will like to invest in the projects ahead of their formal launch.
2- Dedicated Layer-3 Swapping Protocol
It is one thing to launch a Decentralized Finance (DeFi) asset. It is another thing to swap the auctioned and swapped tokens once the assets are listed on Decentralized Exchanges (DEXs) and Automated Market Makers (AMMs).
Given the limited liquidity and the longer time it takes for that to happen, I am pleased to see that Poolz has a dedicated layer-3 swapping protocol. The aim of the protocol is not only to process token swaps faster. It is also to help liquidity miners and early investors to spend less on liquidity because the cross-chain integration makes listing on DEXs and AMMs faster.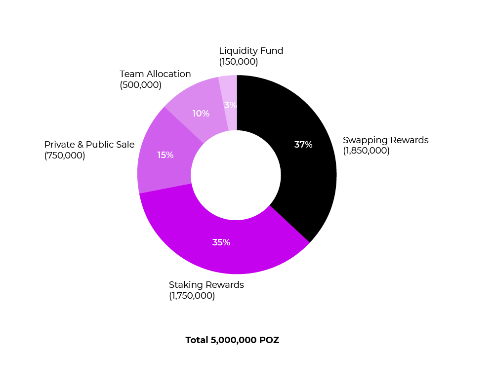 Putting It All Together
The Poolz DeFi ecosystem is changing the narrative in the Decentralized Finance (DeFi) industry to show that more opportunities are ready to be harnessed.
With more adoptions and release of new products, Poolz will soon create a new standard that will be used for long in the bootstrapping of new DeFi projects.
USEFUL LINKS
Website: https://poolzdefi.com/
LitePaper: https://docs.poolzdefi.com/whitepaper/litepaper
Join Poolz Telegram Community: https://t.me/PoolzOfficialCommunity
Twitter: https://twitter.com/Poolz
Medium: https://medium.com/@Poolz
Github: https://github.com/PoolzAdmin/Poolz
Discord: https://discord.com/invite/RgPjgUY
Telegram Channel: https://t.me/Poolz_Announcement
Writer's Details
Bitcointalk Username: Koradull
Bitcointalk Profile- https://bitcointalk.org/index.php?action=profile;u=2774793;sa=summary
POA: https://bitcointalk.org/index.php?topic=5280470.msg55553452#msg55553452