Porsche tries Bitcoin infrastructure
Porsche, together with technology company XAIN, has begun testing blockchain applications directly on automobiles.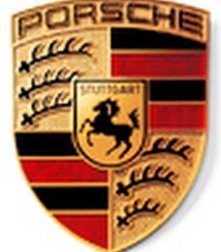 Porsche, together with technology company XAIN, began testing Blockchain applications, which form the basis of crypto currencies such as Bitcoin and Ethereum, directly on automobiles.
Thanks to this initiative, Porsche became the first automobile manufacturer to adapt and successfully test blockchain technology in a car.
Tested applications include locking and unlocking with the help of an automotive application, granting temporary access, and developing new business models based on the encrypted data filing model. Further advances in this technology have the potential to accelerate the development of autonomous driving systems.
Indicating that this technology has tremendous potential, Porsche Finance Strategist Oliver Döring said:
"Blockchain allows faster and more secure data transfer. This will be comfortable for our customers when charging, charging or parking for cars on a voyage, allowing temporary access to vehicles. We are putting this innovative technology in a format that will directly benefit our customers. "
6x FAST OPERATION
The services developed on the Blockchain basis are extremely fast and secure. With the car being directly part of the blockchain chain, it is possible to connect directly to the automobile without using a direct offline connection, ie a server. Turning on and off with the help of a car application is six times faster than the previous method and lasts only 1.6 seconds. In addition, the whole process is performed under effective cryptographic encryption. In this process, all activities can be recorded on the blockchain and monitored from the outside through the application. In this context, the automobile can be displayed digitally and securely, allowing access and viewing when the car owner has given his permission.
TARGET AUTO DRIVING
Porsche is also working on new business models based on blockchain technology. With auditable data filing, the information to be processed is locally encrypted on a distributed blockchain. The user can decide how to use this data in his / her control according to the situation. As all data movements are recorded on the blockchain, transparency is provided against the possibility of erasing the data. In this context, your future autonomous driving systems are likely to gain new functions. For example, data collected locally and developed on autonomous driving on this site can be safely shared with other vehicles and customers can benefit from protected data sharing.