POVR – CHANGING THE QUALITY OF ADULT CONTENTS THROUGH THE BLOCKCHAIN TECHNOLOGY.


Hello everyone, today am going to talk about a very sensitive but interesting subject. People have their own subject feelings towards adult contents on the internet mainly due to their religious or moral upbringing. But let's be objective here, adult content is the commonly downloaded content on the internet.


The porn industry is one of the fastest growing industry in the world. They are growing both in quantity and economic wise. Though the industry is growing, things are still done the same old way and there is nothing new that has been introduced into the industry. Piracy has also been a major challenge in the industry which is causing financial lost to it.
Despite the decline in income, actors still continue to charge high amounts from producers which forces some producers to sacrifice quality for money. As a result, some companies tried to explore the digital market and adopt virtual reality videos way back 2015 but this market turned out to be quite expensive than a common video.
As at now, the porn development community is still being suppressed and exposed to little income because there are no programmable adult toys with public API to support production. This is the perfect time to disrupt the adult content industry and make it possible for everybody to become a creator and do something their own way in order to generate some income out of it. This is why POVR is here.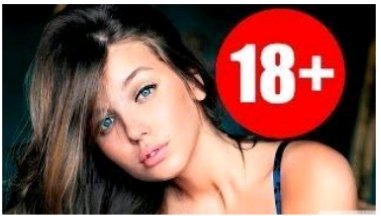 POVR is a blockchain based platform which is envisioned to create an interactive, public and absolutely anonymous cryptocurrency network, and a number of technical devices specially developed for entertaining adults. We are also going to create unique IT technologies that will permit anyone who is willing to join and integrate the VR market with POV and adult contents. We are going to prevent piracy in the adult content industry and boost the income of producers. With POVR, users will not only get mere 'likes' for uploading their fantasies and adventures but also, earn for themselves some digital currencies which can be traded for fiat money.
The adoption of the blockchain technology on our platform will ensure that payments are made on the platform without any middlemen and commissions. Credibility is also assured as the transactions on the platform will be very transparent. Users on the platform can also earn some income either through the sales of goods and provision of services, or from acquired tokens. Even after the initial coin offering, users can as well trade their coins on various exchanges where POVR tokens would be listed.
As I said earlier, people have their own subjective feelings about adult contents and would feel uncomfortable to participate in our ICO openly. But with the anonymity of our ICO processes we are very much confident that our project will attract more investors. The reality is that, porn fetches more income than even oil and football industry so do away with shyness and invest in this lucrative industry and you will see the profit you are going to make in the future.
Useful links to read more about this project are as follows:
Website: https://www.povcoin.io/
Indiegogo campaign: https://www.indiegogo.com/projects/nebula-toys-vibrator-with-vr-functions#/
Download our App here: https://play.google.com/store/apps/details?id=com.alex.str.nik.smartdevice&reviewId=gp%3AAOqpTOF1G0a00lC8jWDdwLGx4O5MMI2ipViJkQetKG86oOcERMWktj0bkjqXkj9l6MfJewrhdmle60lb_Uh2-w
Authorship
My bitcointalk profile link:
https://bitcointalk.org/index.php?action=profile;u=2183030