OMNI ULTIMATE: A NEW GENERATION OF POWER
A brand new power innovation designed for even your most demanding devices.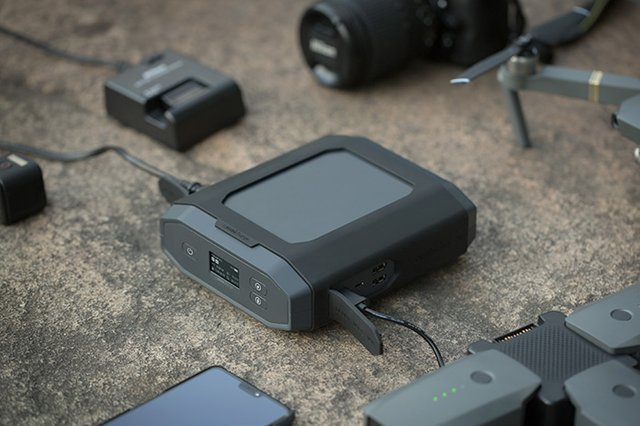 Omnicharge is back with its third crowdfunding campaign, the Omni Ultimate. The Omni Ultimate provides a top-notch power output. Boasting a massive 150W DC output, 120W AC output, and 60W USB-C output.
AC Outlet: 120W Pure Sine Wave
DC Out: 150W (Adjustable Voltage & Amperage)
USB-C Port: 60W (Input & Output)
2 x USB-A Ports (QC 3.0 compatible)
40,300 mAh (2.5 Hour Recharge Time)
Removable Battery

Whether you're out in the world doing field research, shooting a nature documentary, helping in a disaster zone, or just want to camp out with your family and friends, the Omni Ultimate is there to keep you going.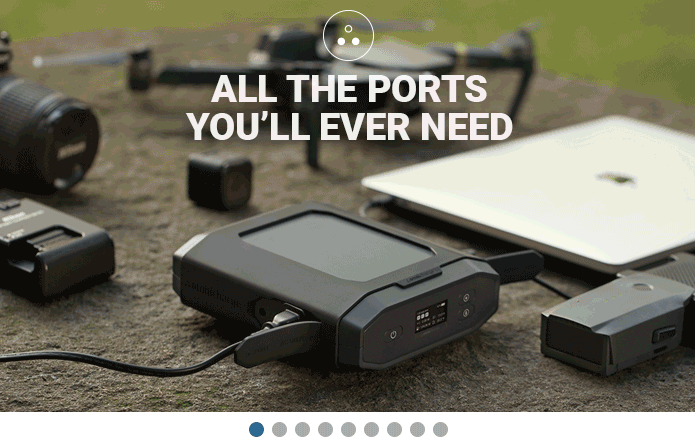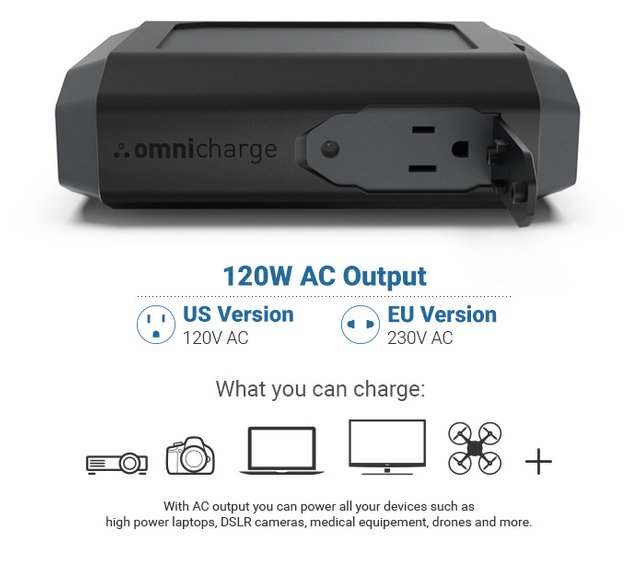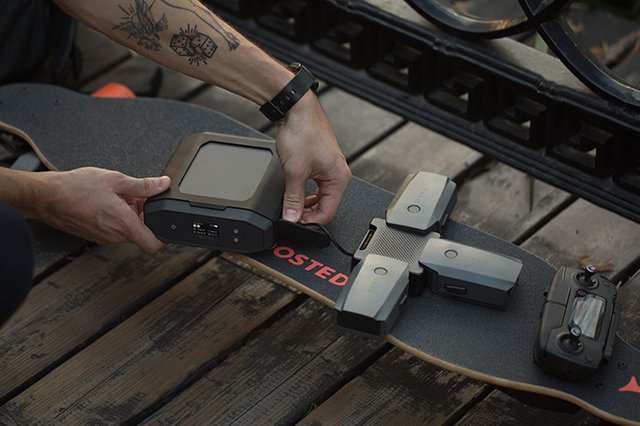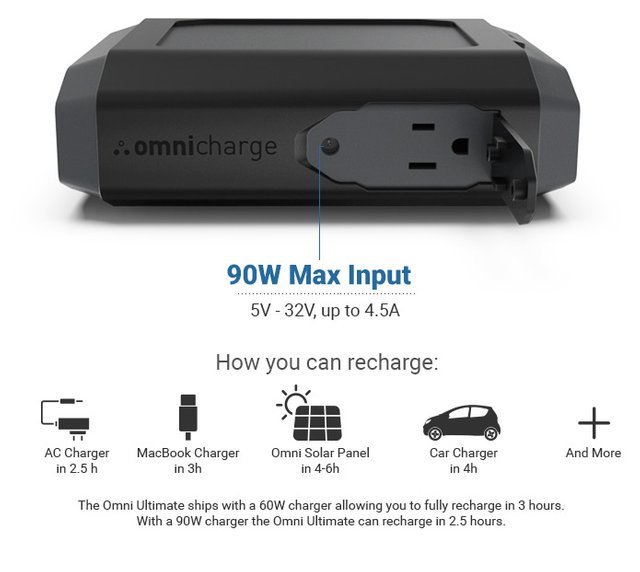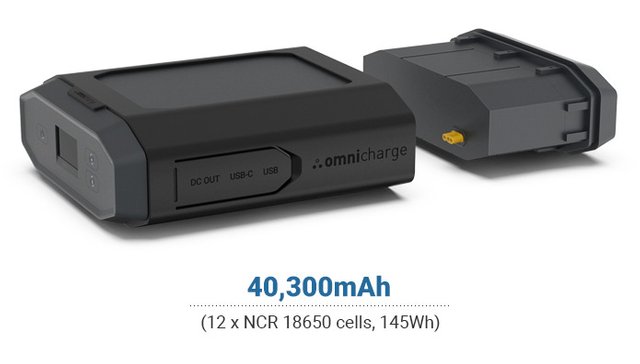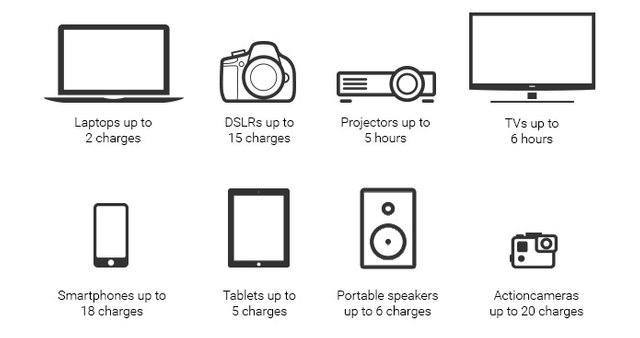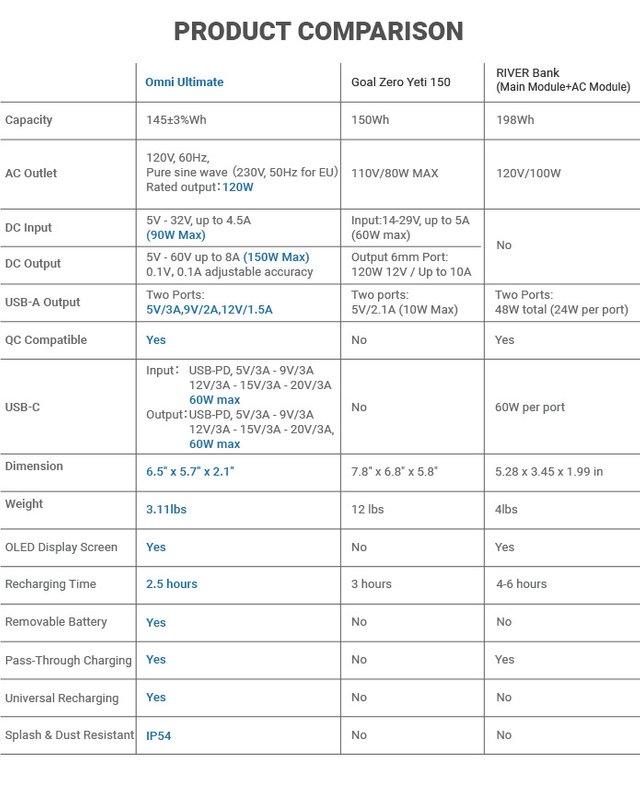 The Omni Ultimates AC port has a maximum output of 120 Watts. Outputting a pure sine wave, the Omni Ultimate provides identical power to what you get from the wall socket in your home.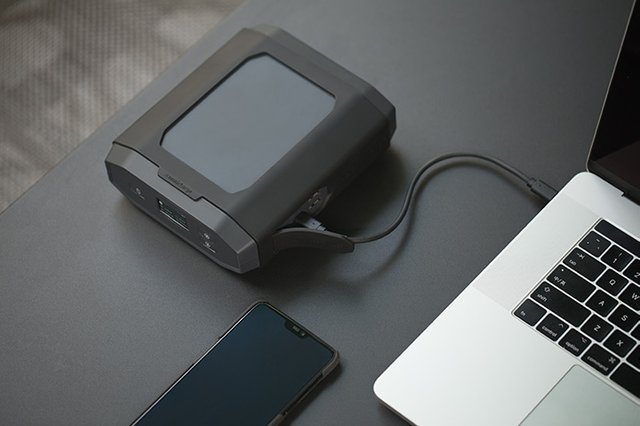 USB Power Delivery is the latest charging technology which allows devices to communicate and deliver the optimal power level for each device. Our PD compatible USB-C ports can power laptops like the MacBook Pro, Razer Blade, Dell XPS series and many more.

With an easy to read OLED screen, you can monitor real-time information about how your Omnicharge is interacting with your devices. You can check input and output wattage, temperature, battery percentage and time remaining.