Market Friday - Shops and Vendors on the Beaches of Punta Cana
There are many different ways people who live on the beaches of the Dominican Republic make their living. In this post I will share pictures of the flea markets and vendors who walk the beaches.
The local people are very innovative. Here's a man walking along with an entire clothing store on a rack.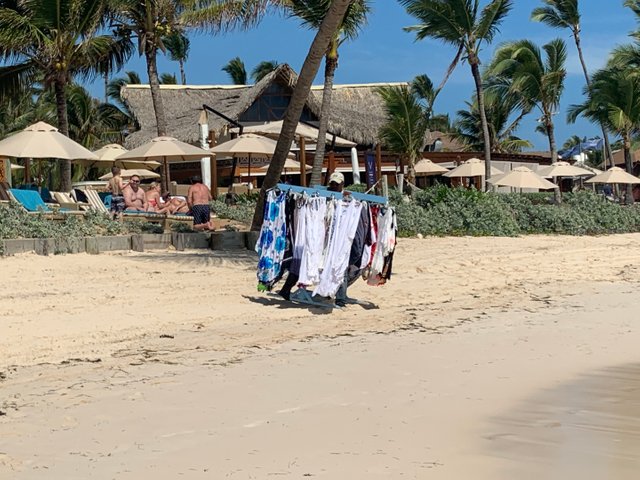 And here's a guy hawking beach toys and sunglasses.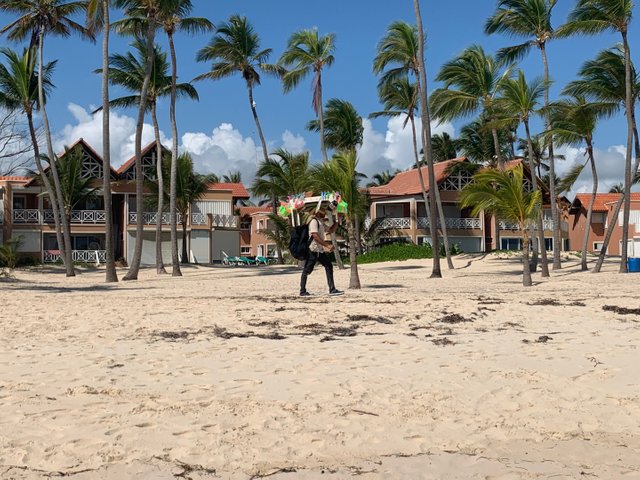 There are also many stand-up shops selling various services like parasailing.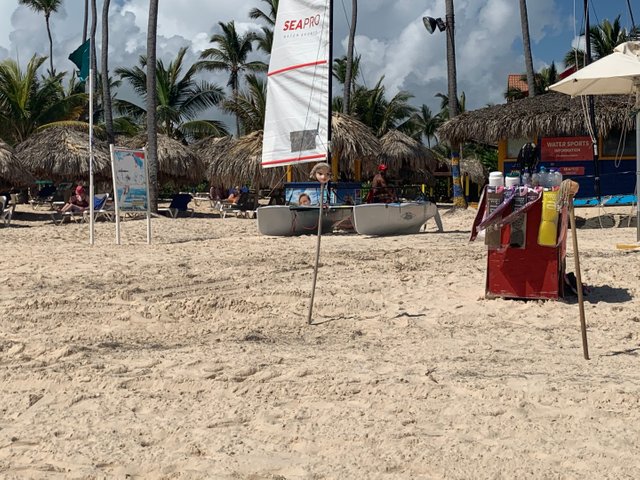 One of the most common sites on the beaches here is young men walking along and approaching beach-goers with parrots, monkeys and iguanas on their shoulders. They will let you pose with these trained animals for a fee. I will be honest, I am not sure how I feel about it. But it's good that these kids have an honest living.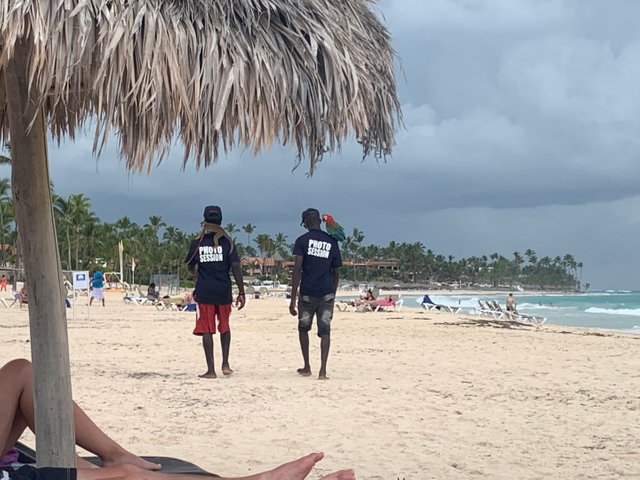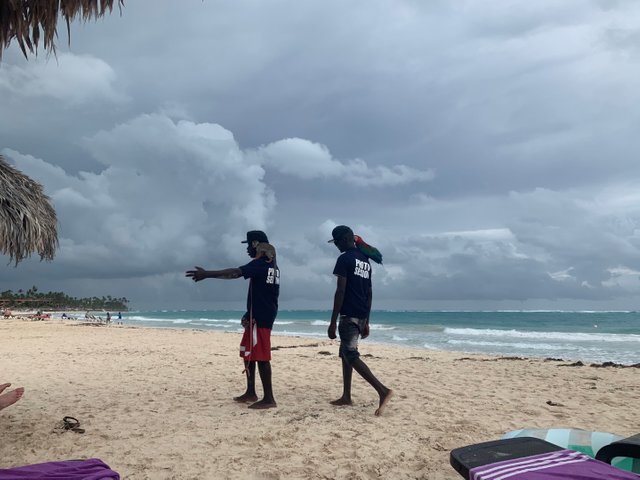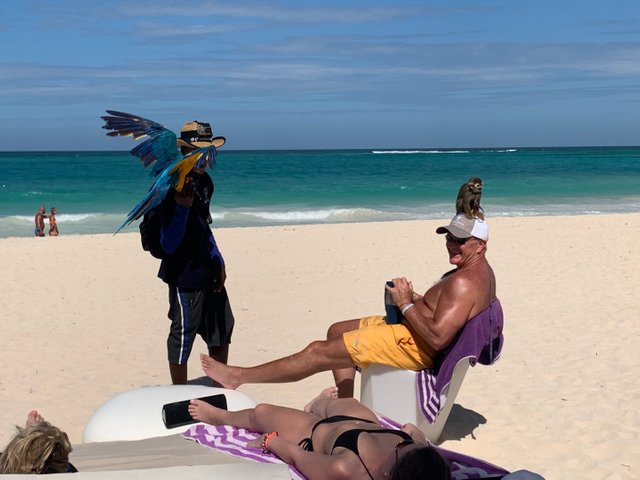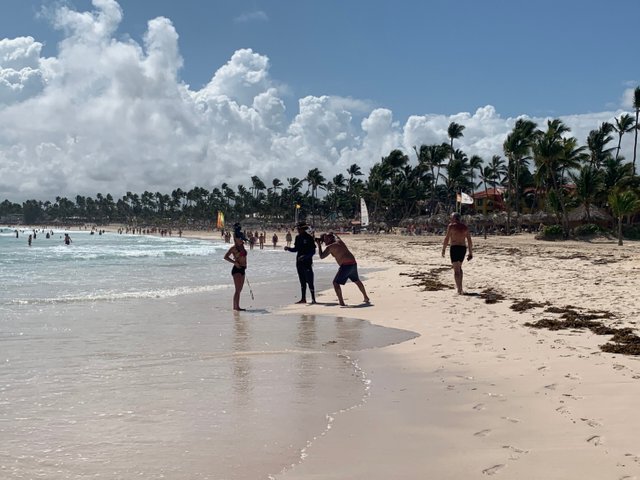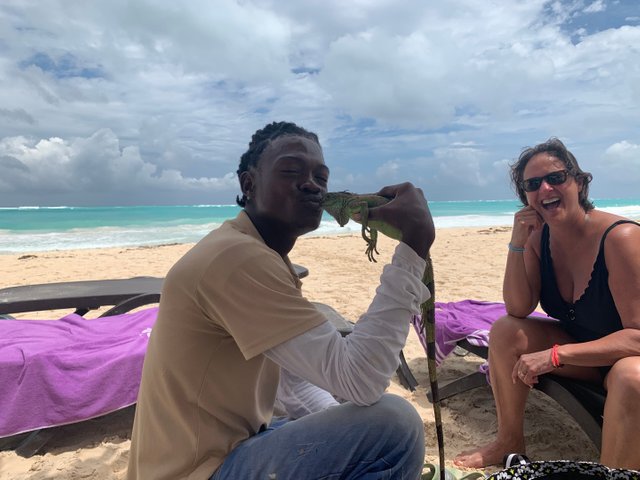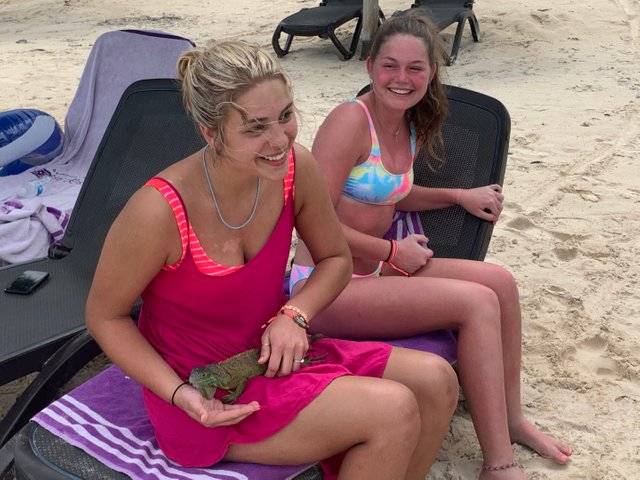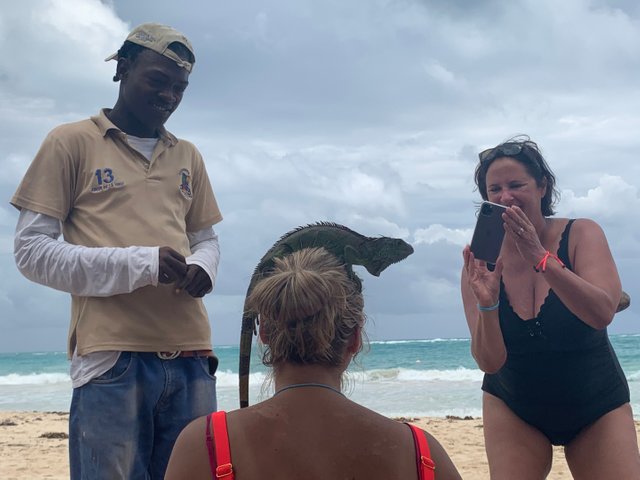 Needless to say, our group spent a little money supporting these businesses!
There are also large flea markets at both ends of the beach. We walked half an hour down the beach to the left one day and half an hour down the beach in the other direction another day to visit these shops. They immediately beckon you inside. "Come see! Come see! Cheapie cheapie. Discounts today for you." They always start high with their prices, and you have to talk them down. Everyone seems to enjoy this game.
The wares for sale in these shops include everything from beachwear and sunglasses to rum, coffee and local art. I found a nice little headband. Some of my friends bought beach towels, sunglasses and jewelry.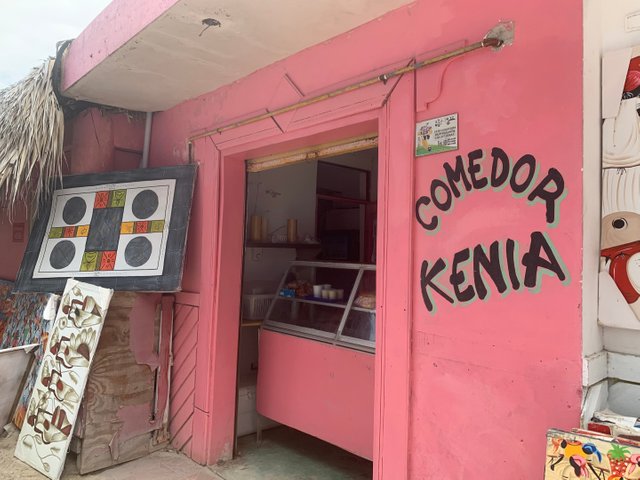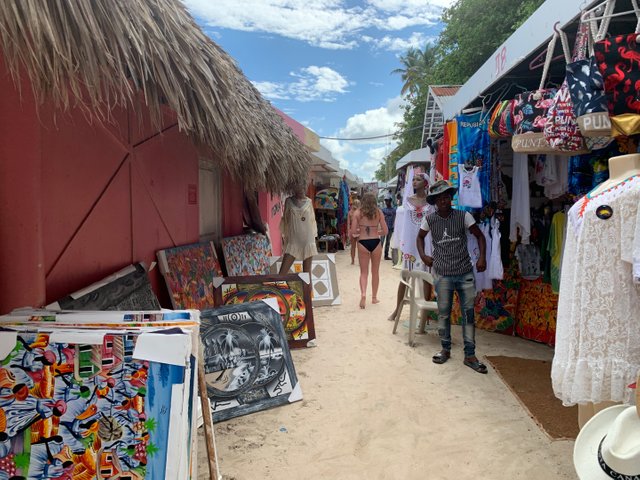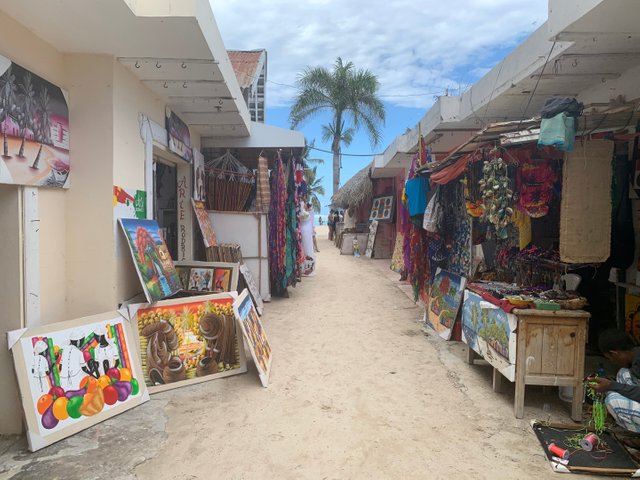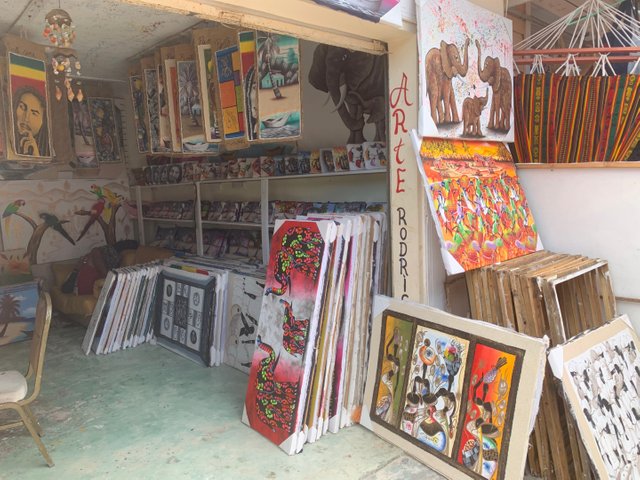 One of the gals in our group was invited to play the guitar.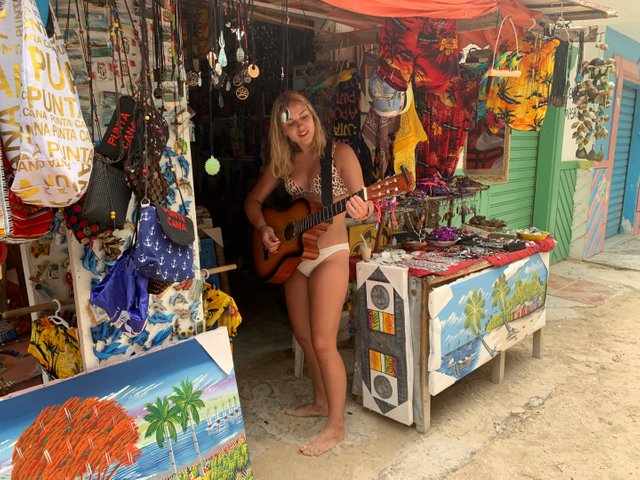 Thank you so much for reading my Market Friday post! And a big thank-you hug to @dswigle for hosting #marketfriday.

Join Steem to monetize your blog

Join via Steempress.io Earn money from your Wordpress blog. Get started here.

Join Steem via Actifit Get inspired to move daily, get fit and earn by sharing your progress. Get started here. Or find full instructions here.

Join via Steem.com You can also go direct to Steem (but note that it can take a few weeks to complete the process). Get started here.
Find Steem Communities
There are many Steem communities that provide education and support, and reward engagement and high quality content. Here are a few examples. Click the logos to join them on Discord: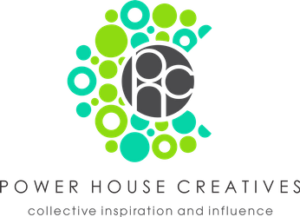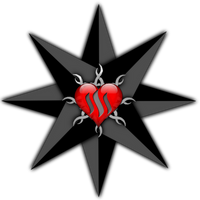 The Alliance: Join us in the Castle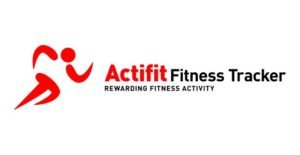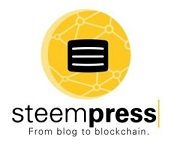 Wait, What Is Steem?
Steem is a social blockchain that grows communities and makes immediate revenue streams possible for users by rewarding them for sharing content. It's currently the only blockchain that can power real applications via social apps like Steemit.