Baked Chicken & Mozzarella Fritters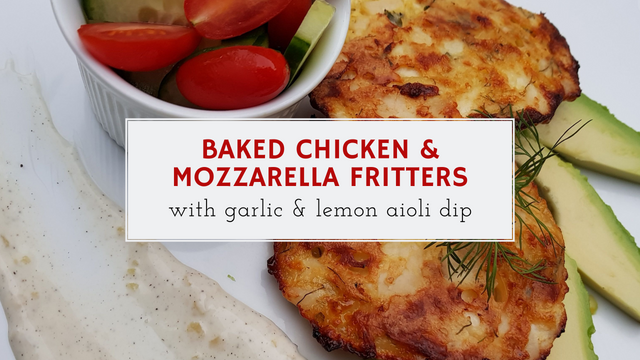 The other day I decided to try something a little bit different for dinner. Now, the original recipe called for this to be fried, but as you all know - I am not a fan of following the rules, and nor am I really a big fan of frying anything anymore... I prefer to bake, grill or steam everything these days. So technically, I suppose what I made is not actually a fritter because it was not fried, but who cares right. LOL! The prep work for these is really simple, but needs to be done at least two hours prior, or as much as 24 hours before if at all possible. I did mine probably about 5 hours before I stuck them in the oven.
For the fritters you will need:
......
3 large filleted chicken breasts
1 1/3 cups of grated mozzarella cheese
1.5 cups of freshly chopped dill
(I actually used a lot less Dill because it has quite a strong flavour)
1/3 cup of mayonnaise
2 large eggs
1/3 cup flour
Salt and fine black pepper to taste
🍴
For the Garlic Aioli Dip you will need:
......
1 clove of garlic, crushed
1/3 cup mayonnaise
1/2 tablespoon of fresh lemon juice
salt and black pepper to taste
🍴
So first of all you need to chop the chicken breast
into cubes about 1cm x 1cm and
place it all into a mixing bowl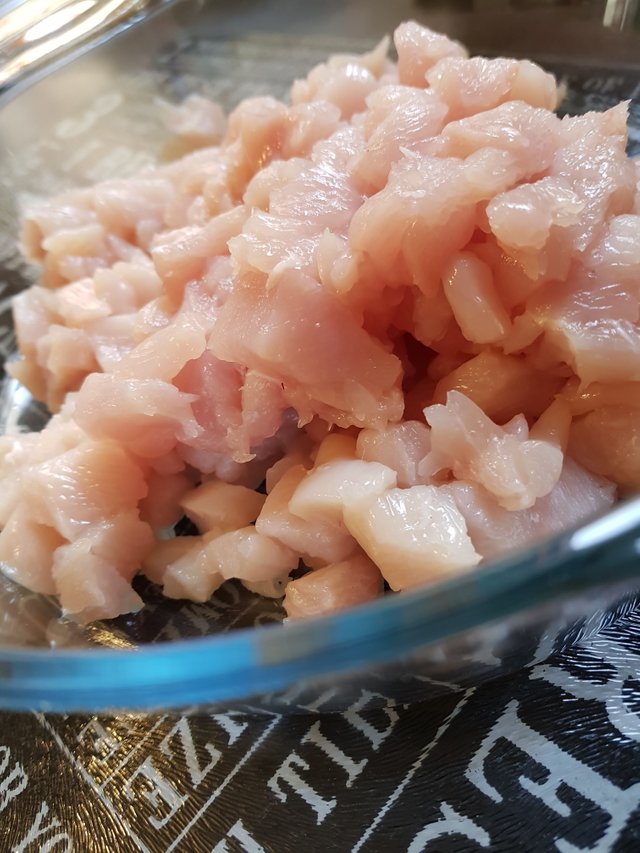 Then add all the other fritter ingredients
which are listed above -
and mix them all together thoroughly.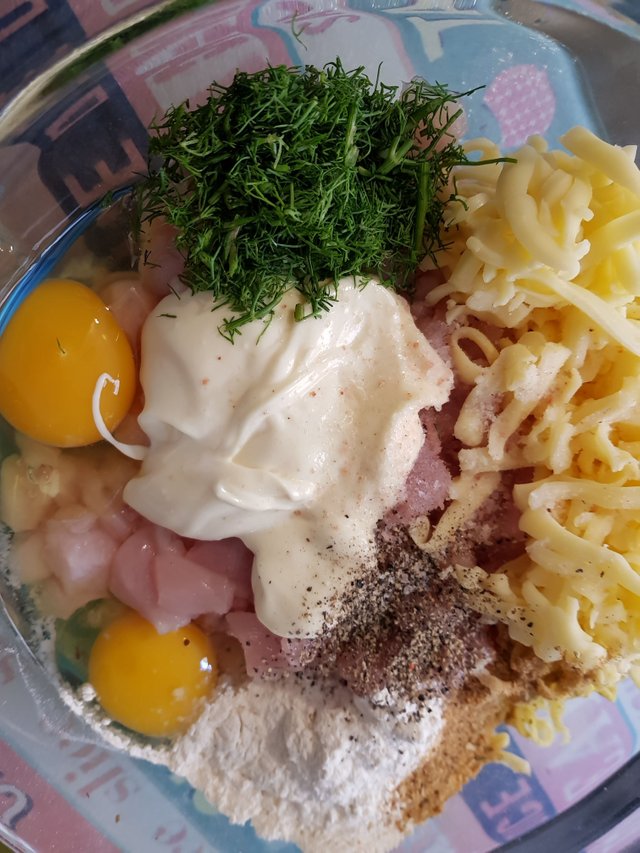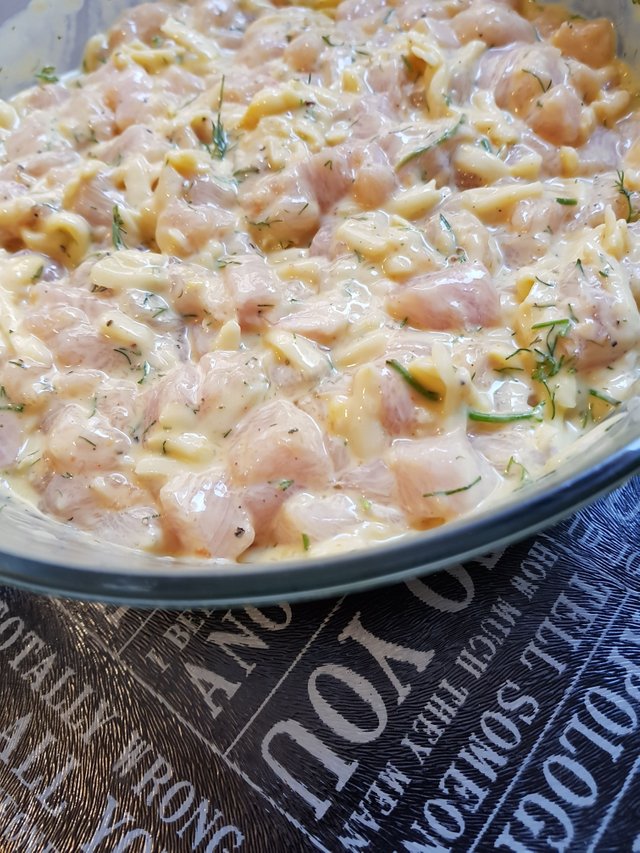 Once that is done,
cover the mixing bowl and pop it in the fridge for the 2+ hours.
Now, as I mentioned, these were supposed to be fried,
but I opted for experimenting with the baking route....
So I preheated the oven to 250 degrees Celsius
and placed the oven rack slightly higher than middle.
Whilst the oven was heating up,
I sprayed the baking tray with some "non-stick"
and then placed dessert spoon sized dollops onto the tray,
and pressed them flat with the back of the spoon.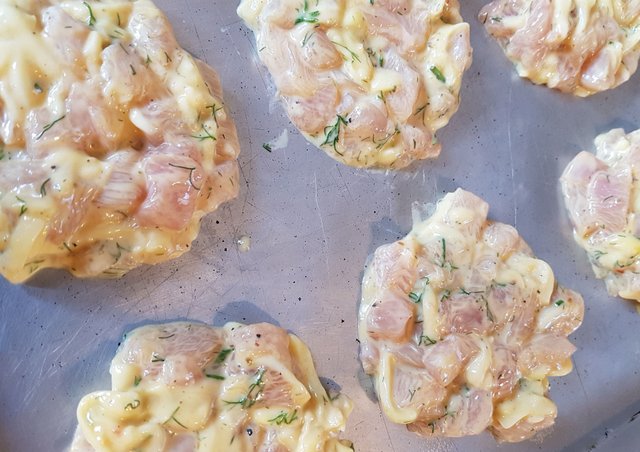 Then once the oven was ready to go,
I popped them in and baked them for EXACTLY
10 minutes per side.
Be sure to put a timer on as mayonnaise can burn terribly
I was absolutely THRILLED that I managed to get such a fantastic result
by baking them rather than frying...
They really did turn out deliciously!
And I will DEFINITELY make them again!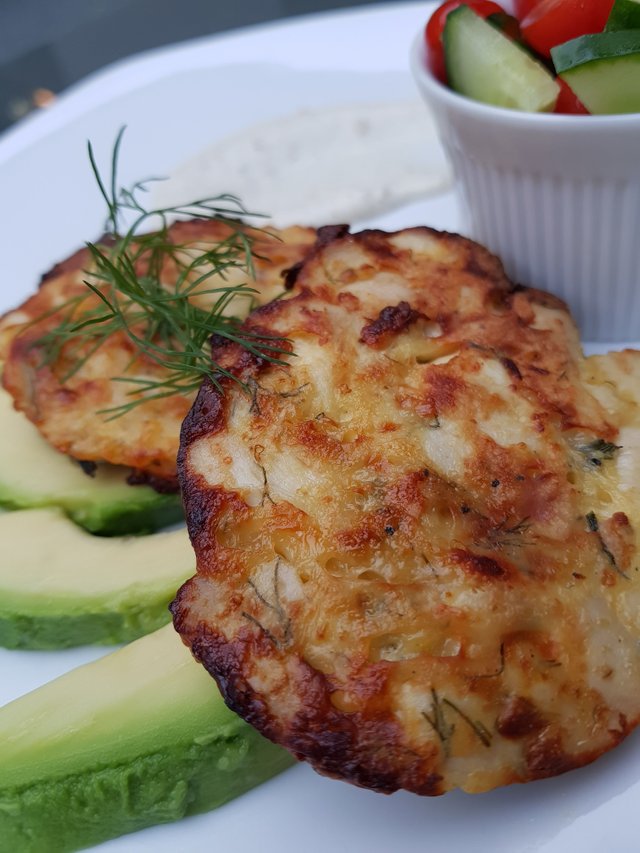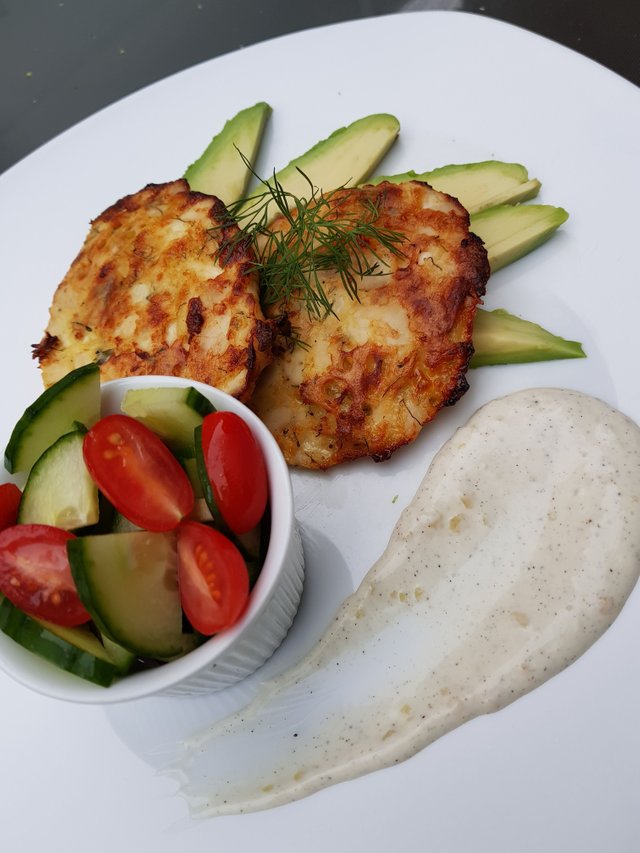 As for the Garlic and Lemon Aioli dip,
it really is just a mater of mixing the ingredients listed above.
No mess, no fuss!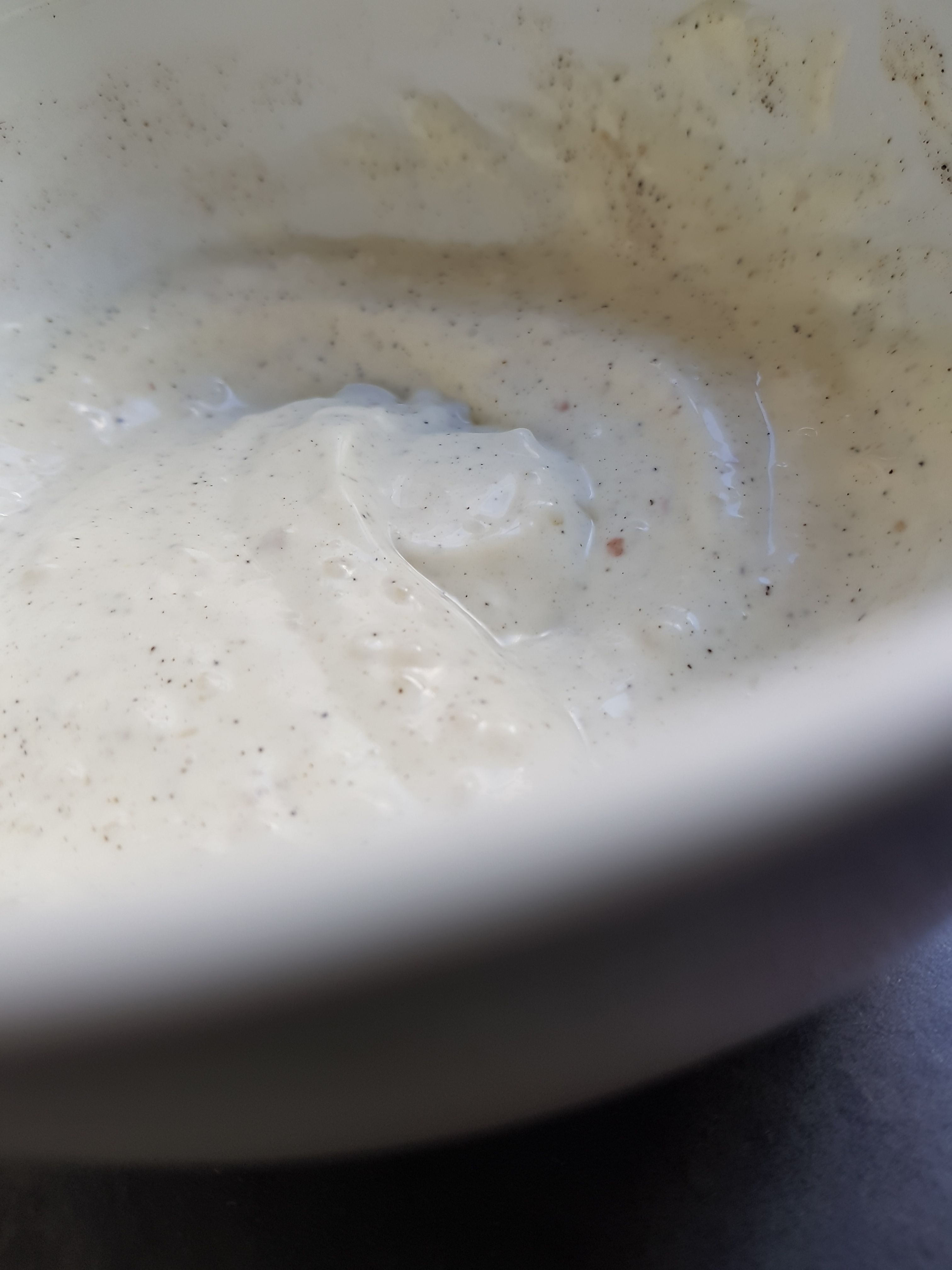 I kept the plate very simple with this and just served it with some chopped tomato and cucumber (mostly because that is my little boys favourite) and some freshly sliced avo.
and that's a wrap!
If you do decide to give these a try,
I would love to know how they turn out on your end ;)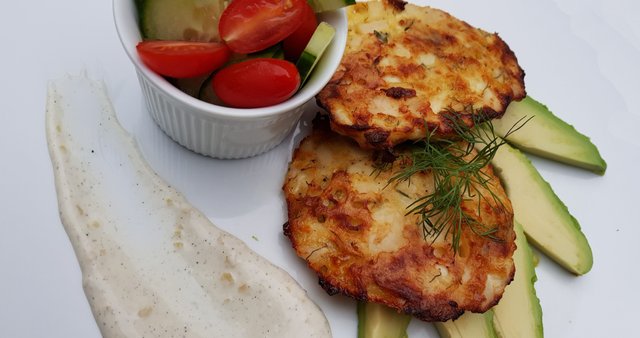 ❤❤❤
Until next time...
Much Love from Cape Town, South Africa xxx
Jaynielea
FOUNDER OF THE POWERHOUSE CREATIVES & STEEM SOUTH AFRICA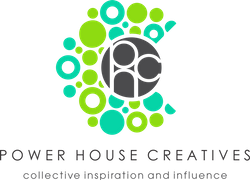 A community of individuals who are dedicated to producing quality content
which adds value to the Steem network and beyond.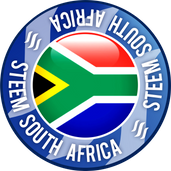 Connecting the people of #STEEM across South Africa. #steemsa

ALL IMAGES ARE MY PROPERTY UNLESS OTHERWISE CREDITED