Free Write - Part 2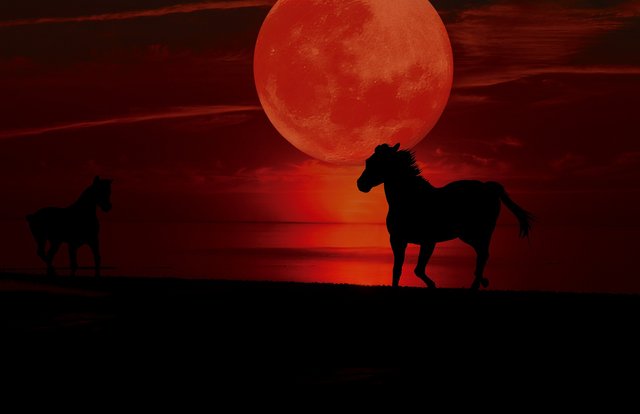 If you read Part 1, this story will make more sense to you.

It took her more than five minutes to able to move. From all the possible scenarios that she had ever pictured for him, this was by far the wildest. It seemed so unreal to see her stepbrother laying down in a puddle of blood.
She had the impression it was a nightmare. She pinched her wrist hard to check if she was asleep or not. The pain made her realize her nightmare was real. Although her heart refused to acknowledge the terrifying news, her mind was filling up with questions.
What happened to him ? How did he know where to find her? When did he enter the country? Why was he looking for her? Who had murdered him and why? Had he come alone?
As far as she could remember the last time they had met was more than a decade ago. They didn't leave things in good terms and throughout all this period of time, she knew nothing about him. More than that, she did her best to keep a low profile.
For the same reason she never released any of her works on social media although this decision made it difficult for her to sell her creations and network in the artsy world.
Yes, she could have chosen another name, but it would have raised more questions for her partner. More questions that she could not offer an answer for.
There were more than just couple of secrets she had kept away from him, aside from the fact her sickness had never left her.
As the years passed by and she finally settled into her new life, she enjoyed playing the housewife role. Baking pies and making art were the safest activities she had ever performed.
It was odd though that her partner never questioned her knife carving skills, her impeccable aim and accuracy at paintball or her passion for painting animals on vermilion red backgrounds.
While her brain was processing all this upsetting information, instinctively she ran to her bedroom`s walking closet to retrieve her 9mm silencer. She was no longer safe.
As her shaky hands were going through the upper shelf in the search of the navy blue cardboard box where she had hidden her gun, her thoughts ran to Adam. She feared for him.
At the beginning of their relationship, she felt torn between the guilt caused by all these lies and the fear he will never forgive her for letting him in the dark for so long.
How do you start explaining to your beloved husband that your marriage started as a cover up? How can you tell your partner you have used him, that he was just a ticket out of the country?
Yes, she was in love with him now , but love came much later. She was convinced that telling him the truth of her real identity would blow up in her face.
Coming up clean was not an option. Not for her. Telling the truth was not her strong suit. Years back she learnt the hard way that she should always trust her instincts.
Her survival skills, the ability to identify imminent dangers and the easiness to lie with a straight face kept her alive all these years. Besides, she was the only one who did not come back home in a coffin from the Serbian intervention. The day she lost her girls, she swore that she would never allow herself to endanger another life.
For years she was not able to look in a mirror without replaying in her mind the carnage she had witnessed. Nor that powerless feeling that had prevented her from saving their lives. Paralysed by fear, she couldn't move a finger. She couldn't even reach out for the gun she was carrying in the secret compartment of her kaki backpack.
She never stopped feeling responsible for their deaths. She hated herself for having their blood on her hands. Her nightmares were always violent and made her wake up drenched in cold sweat.
The only explanation she gave him for her bad dreams was a phony story about her being abused in her childhood by one of her uncles. He never pushed her to say anything else that she was not comfortable with.
TBC

Drop me a line if you liked what you just read!

@2020 LaviPicu aka Lyme Poet. All rights reserved.