Let It Snow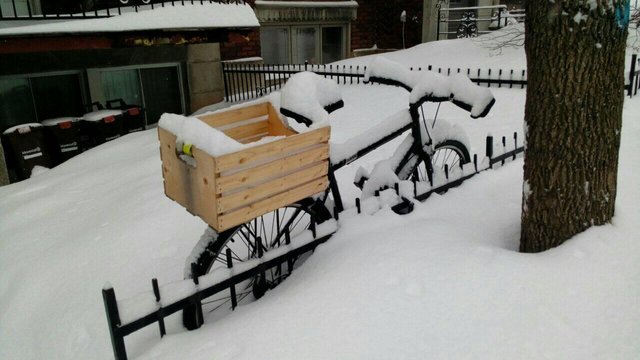 This winter we did not have as much as snow in the previous years, and the temperatures did not go below -25 or -30 degrees Celsius for more than a day or two. Usually January and February are the coldest months of the year in Montreal. The climate is changing fast and we are faced with what they'd call irrational weather or weather shocks.
We have witnessed the temperature dropping significantly from one day to another. We went from +1 Celsius to way below -20 degrees in less than 24 hours. This abnormalities will affect the agriculture. I guess we will less locally grown veggies, fruits, plants, etc. In addition, less snow means less water for the lands. Luckily Canada has plenty fresh water sources so it won't be facing a draught during the rest of the year.
When I say it has snow less, it does not mean we did not get snow. We did get a fair share. During the last snow storm we were blasted with close to 70 cm of snow. Needless to add that it was not a fun day to drive around running errands when the storm hit the city.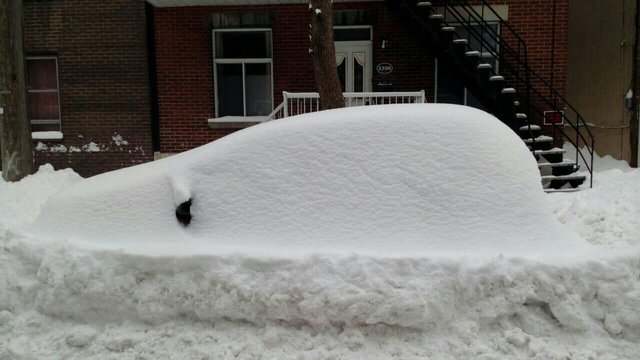 Nor the day after when everyone had to shovel their cars out of the snow. Not even the second day after, when parking turned into a problem given that the snow removal had started and one side of each road had to be free of cars.
Those who got late to their cars were faced with a ticket or even had their cars towed if they the snow plower got there first.
Today it was one of those day when you have to choose between taking the car or the bike to work. In case you were wondering what were you looking at in the photo, that's a car under that huge pile of snow!