"Find It Your Steel" ... Power House Creatives Contest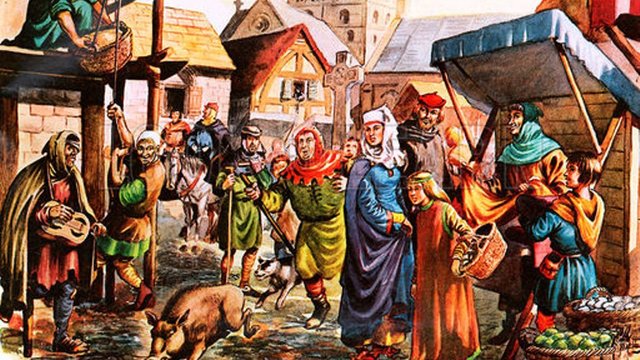 The Power House Creatives' venerable, @zord189, has announced a PHC-exclusive contest, the writing of Children Bed Time Stories for kids aged 8-12. 
Well, who could pass up the opportunity to scare the bejesus out of children with tales of torture and torment? I'm kidding. I actually get along surprisingly well with children despite having no compunction whatsoever about beating the crap out of them with a light sabre (tutoring can be stressful).
Who knows how to do a linear regression?
Mr. Paul ... no one. You know we're only seven, right?
No excuses. En garde!
Anyway, in fine poetic tradition, I decided to write my story as a poem so that parents could take the opportunity to subtly belittle their children for not knowing the difference between an iamb and a trochee ... thereby reinforcing the pecking order. Social media is making them rebellious.
I do, however, have a bit of a problem. Zord requested that the stories be illustrated or at least that they include some visual imagery. As I possess no artistic talent whatsoever, my mind immediately thought, "Which friendship can I exploit to get what I need?"
Marg!
Marg (@girlbeforemirror) is spectacularly creative at everything you could imagine, including drawing. She's Bohemian. There is, however, a slight problem. Marg has a debilitating disease called, Ehlers-Danlos Syndrome, that often wipes her out for days at a time. So, making the deadline seemed unlikely even if she were interested in such a collaboration. 
Anyway, I contacted Zord and true to his ever accomodative nature, he agreed to pretend that the illustrations were present, while I promised to re-publish the story when they were. As I asked for his forbearance, so too I ask for yours. If Marg is unable to complete the illustrations, I will lean upon another of PHC's many artistically gifted geniuses. But Marg is my first pick ... we have history. 
FunFact: Marg's great-great-great grandfather was Sigmund Freud so be sure to leave a pithy comment about the Oedipus Complex next time you visit her blog.
Anyway, here's my story-poem:
Find It Your Steel
"There were a hundred, alone did I stand, 
My shield on arm and sword in my hand. 
I thrust and I parried and wheeled about, 
I kicked in the butt, I clobbered with clout."   
He held their attention, hands clutching their hearts,  
As told he his tale, his words a fine art. 
With bravery and courage, fought monsters this knight, 
A hero, a legend, he spoke of great might.   
Went on did the bragging, went on did the boast, 
The gathered gave praise and raised him a toast. 
I looked up at Dad, on his lips played a smile, 
His brows they were arched, eyes filled with a guile.   
We left it, the crowd; and took them our seats,  
And ordered some drinks and something to eat.  
Asked of my Dad 'bout what was so funny, 
He silently smiled, gave waitress some money.   
"Some people, they're liars; others they're fools, 
The former tell tales, the latter they drool. 
That is not courage nor honor nor might, 
Listen, my daughter, as share I insight."
"Do see you that man?" I followed his eyes,  
To a smith at a forge, his hammer held high.  
"Now there is a hero … no thing like a knave, 
A man who has courage, a man who is brave."   
"Look at the scars, that scar them his arms, 
Those are the scars of saving from harm. 
Burning the building, into it he ran, 
Saved woman and child and crippled old man."   
"Look there that women," I followed his glance, 
"She cares for the dying to give them a chance.  
Courage is quiet, needs not it to boast, 
Of things that you do, when fear you the most."   
"And Honor's a thing not all do possess, 
But Honor's the thing that speaks to Noblesse.  
For things that you'd fight, though fight leaves you marred, 
Not things when they're easy, but things when they're hard."
Later that night, while I played in the alley,  
A dozen boys passed, if right was my tally. 
Descended upon him, young boy in the street, 
Began to make fun, began they to beat.   
Well I let loose a shriek to raise it the dead, 
And screamed like a madman, despite it my dread. 
"You're nothing but bullies, like wolves in a pack, 
No courage, no honor … the weak you attack."   
"Leave him alone and be on your way,  
Or I'll go get my Dad and you he will flay." 
Approached did their leader, a scowl on his face, 
Though heart was a-pounding, maintained it my grace.   
He called me a dog and called me a brat, 
He said I was ugly and said I was fat.  
But stood I my ground and didn't back down, 
And when he was finished, I called him a clown.   
Up came his hand and made he a fist, 
He hadn't yet struck me, but that was the gist. 
I got in his face and that's where I stayed, 
And tried to sound tough as dropped me some shade.   

Courage, contagious … if one man will stand,  
And soon up behind me, I had my own band. 
First came the girls who made a great noise, 
Then came the guys, more threatening in poise.   
Bullies are cowards who pick on the meek, 
And count on one's fear to make the meek weak. 
When faced with a fair fight, they'll slither away, 
When faced with a price that soon they might pay.
Well the bullies skadoodled and me, I ran home, 
Sat down with a pen and wrote it this poem.  
I hope it inspires to find it your steel, 
The honor and courage … to face your ordeals.
Quill 

All images are linked to source, are QuillFire originals or are modifications of images in the public domain. Videos and images may also be parodies of original works, therefore relying upon applicable exemptions from copyright. 

You guys know the QuillDrill. Be verbose ... but articulate.
And remember ...
Go Love a Starving Poet
For God's sake ... they're starving!