"Flawless, Delicious Vignette" ... Lyric Poetry Contest by @felixgarciap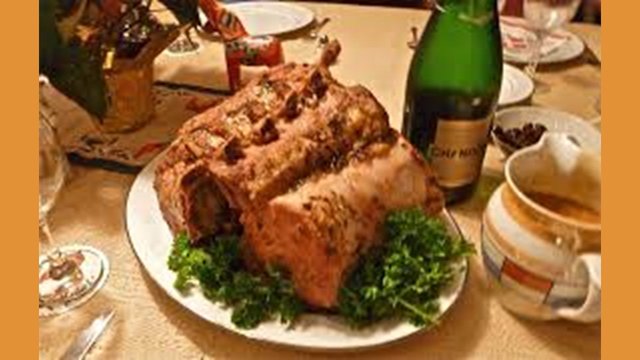 Several days ago, @jaynie published a culinary post. As a bachelor, such posts border upon cruel and unusual punishment. I'll let my comments speak for themselves:
quillfire (60)  ·  5 days ago 
@jaynie, 
I have never written a poem about a pork roast. Perhaps it is time. 
I curse your culinary posts. It's as if you have direct control over my salivary glands. One day I'm going to drool a drop too many on my keyboard and zap ... that will be the end of Poor Ol' Quill.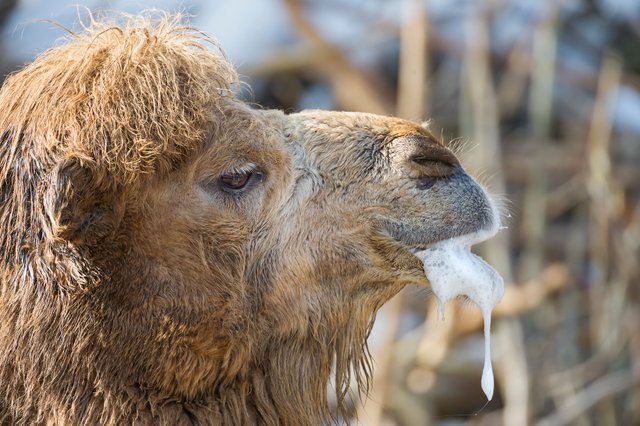 Image by Tambako The Jaguar
EDIT: OK, here's the thing. I was just checking my GinaBot notifications and, as if by Divine Intervention, up pops a Lyric Poetry Contest sponsored by @felixgarciap. The object of the contest is to write a poem off the writing prompt: "flawless." https://steemit.com/steembasicincome/@felixgarciap/reminder-of-the-nineteenth-issue-of-lyric-poetry-contest-prompt-flawless 
As mentioned above, I've never written a poem about a "pork roast," let alone one that was "flawlessly scored." Indeed, I'll bet no one, Shakespeare included, has ever attempted to scale the literary mountain such would entail. Can you see where this is going? 
Anyone can write a sappy poem about love or love lost. But how to cook the perfect pork roast ... that requires creativity kung fu that's in a league of its own. 
Jaynie, we (I'll get to that in a second) need material. That is, we'll need to know precisely how one goes about cooking the perfect pork roast (in addition to the flawless scoring, of course). We'll need details. 
Now to the "we" part. I've discovered in previous poetry-related posts that PHC is chalk full of cocky aspiring poets just pining for a chance to take down Ol' Quill. I've been meaning to call them out for a showdown at High Noon but have yet to get around to it.
Well, the time has arrived. 
So listen up you PHC iambic amateurs ... Quill's throwing down the gauntlet. It's time for you to meet your maker. You ... me ... and a poem about a pot roast cooked to perfection. 
I dare you. 
Quill (Doc)

Well, here it is you bunch of low-down, yellow-bellied, good-for-nothin' PHC Johny Ringos.
Flawless, Delicious Vignette    
Ah, simple pleasures; life's greatest treasures, 
Primeval, they are in appeal, 
The simple in fare when made it with care, 
Like meat when made for meal.   
The Good Ol' Pork Roast, such thing ought we toast, 
To it, ought raise we our wine, 
For sharing of plates means sharing of fates, 
With friends with whom we would dine.   
Greatest of tables, few more enfabled,   
Than tables that Ol' Jaynie sets,  
Greatness, a choice; she finds it her voice, 
Flawless, delicious vignette.    
As all I'd avail, I tell you her tale, 
Words from one who is wise,  
Her lessons impart, one shares in her art,  
Wisdom, I think you'd surmise.   
First must you score your cut of a boar, 
Lattice, through depth of the fat, 
If cut you too deep, the juices will seep, 
Texture, a rope woven matte.   
From it olive tree and salt from the sea, 
Make oil to keep the pork tender, 
Massage it, the meat; and oven preheat,  
Prepare for oncoming splendor.     
In cooking of meat, a trick to the feat,  
Like love … it's best when done slow, 
With tension-release does pleasure increase, 
A trick all poets do know.   
Forty minutes per pound, three hundred around, 
Remove and cool half-an-hour,  
Four-seven-five, for cracklings you'll strive, 
Quarter-hour ... and then you devour.    
Simple yet savory with no kitchen slavery, 
Evokes ancestral ideal, 
Add-in side dish and make it a wish,
For family and friends 'round a meal.  
Quill 

All images are linked to source, are QuillFire originals or are modifications of images in the public domain. Videos and images may also be parodies of original works, therefore relying upon applicable exemptions from copyright. 

You guys know the QuillDrill. Be verbose ... but articulate.
And remember ...
Go Love a Starving Poet
For God's sake ... they're starving!