Bottled Kvass: Old dog presents; *the Juxtaposition as Art contest*
Bottled Kvass: Old dog; the Juxtaposition as Art contest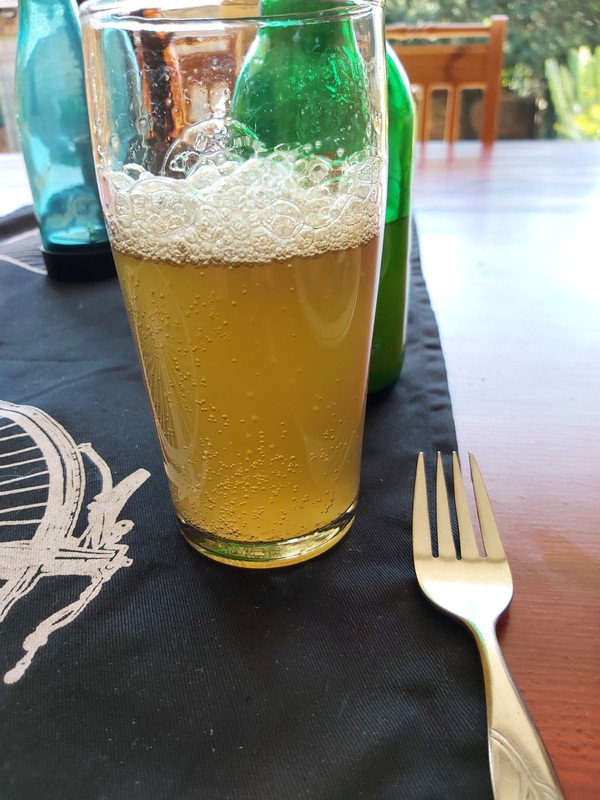 The Old Dog - @kus-knee is running a contest called the Juxtaposition contest which you can find by clicking on the link!! If you would like to know what Juxtaposition means, you will need to read his post, it is just to much for me to explain, but this is my entry to the contest!!
About 2 weeks ago, I posted on how to make Rusian Kvass, and mentioned that I would bottle some Kvass with some priming sugar to see if it would carbonate well!!
The photo above is actually from my second brew of Kvass of which I bottled 4 bottles!! The video below is of the bottle in my first brew. As you can see it built up some nice gas while conditioning in the bottle - but enough of the Kvass and back to the contest!!
Just see how nicely the smooth pale golden color of the Kvass contrasts with the bright rough white foam on top!!
What do you think, is this a good example of: Juxtaposition ??
The video below, shows me pouring the Kvass.
I hope you liked the post, Stay Safe!!