Brewing a new BEER, with lock down mix!!
Brewing a new BEER, with lock down mix!!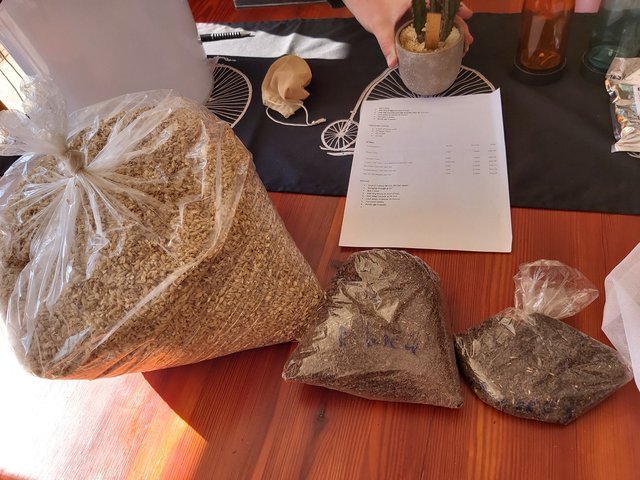 This weekend, it was time for me to do another home brew Beer. A few of my friends wanted to learn how to do a home brew, as they did not want to run out of Beer again, as it happened during lock-down.
I had a few issues to get ingredients for my brew!! The first on line shop I ordered from said it will take two weeks for the order to be delivered, but I never received my order. It is now more than a month and I am still waiting.
The company I now used, was completely closed during level 4 & 5 of the lock-down, but did open for online orders during level 3, in which we are now.
It took them only 2 days to make up my order, and I had the choice to pick it up myself, or to have it delivered at additional cost, I went to pick it up myself and everything worked out well.
The only problem I had, was that my choice of ingredients were limited, as there were huge stock-outs, caused by the lock-down. I then just improvised and will have to wait and see how this BEER turns out!!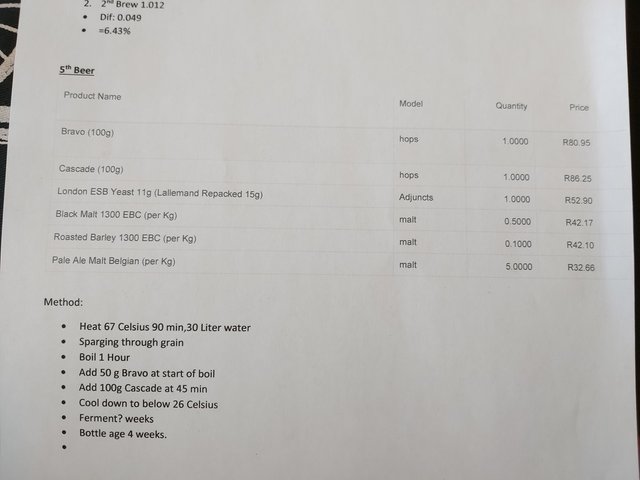 Above you can see all the ingredient and the prices in South African Rand. (1$ = R17.31) This will give me 25 liter of Beer.
I decided to do a dark beer, thus I am adding some Black Malt and Roasted Barley!!
For my bittering hops, I used Bravo hops and for my flavoring, I used Cascade hops.
For the yeast I used London ESB Yeast. I have never used this yeast before, but there was only a choice between two different yeasts, and I decided that this one will work better for my purpose.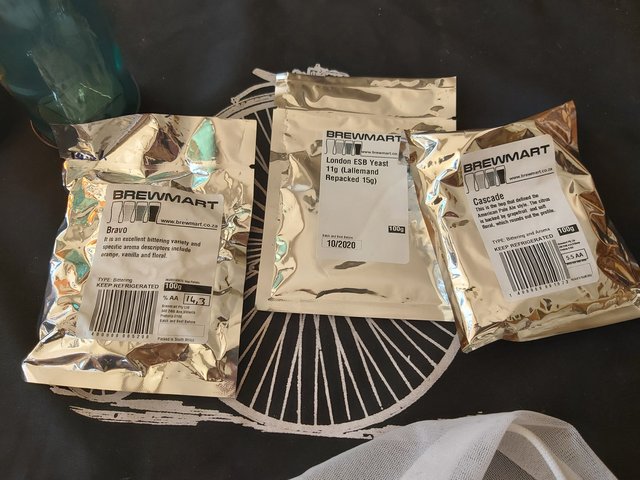 Below you can see the grains in my urn, and as you can see, it has a nice dark color. I left it in the urn for 90 minutes at 67 degrees Celsius, I then increased the temperature to boiling point, added my bittering hobs and after 45 minutes, I added the flavoring hops for the last 15 minutes of the boil.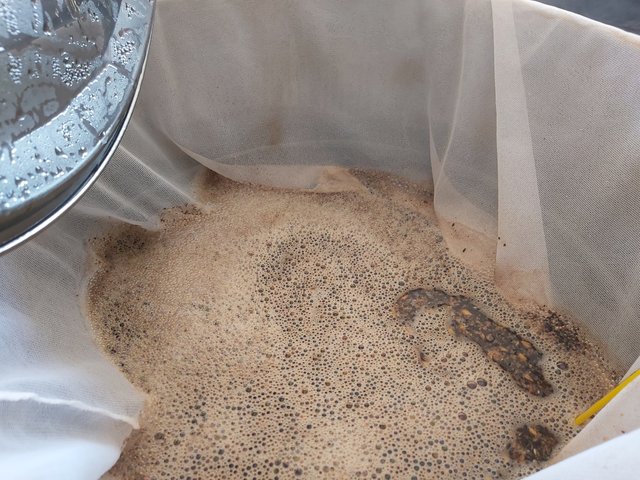 Below are my friends that came to learn how to brew, there was one more, but he left early.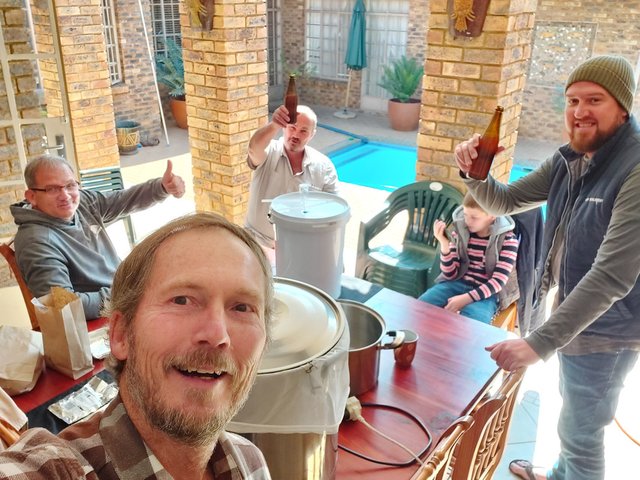 After the mash was cooled down, I put it in the fermenter, added the yeast and by the evening, my bubbler was bubbling away, indicating that the Beer was fermenting nicely. This will continue for about a week, then I will be able to bottle the brew.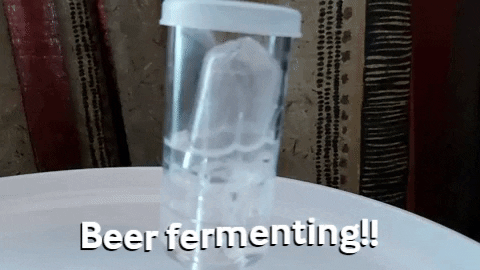 I hope you liked the post as much as I liked writing it.
Stay Safe!!