Tiny Baby Lizard
Little Lizard.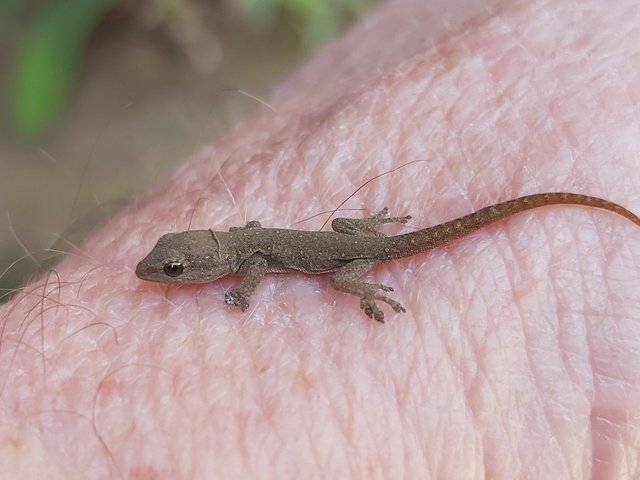 I was walking in our bedroom, when I noticed this tiny little lizard on the floor. If you remembered what happened to the poor spider when my wife found it in the bedroom, I thought it wise to remove this little fellow for its own safety and just put it outside.
I actually think it would be much better for him outside, as he will find more little bugs and insects to eat on the outside, in the garden.
I read that there are over 6000 different Lizard species, ranging in size from a few centimetre long to close to 3 meters long.
It looks like a baby, Akkedis as it is named in Afrikaans, as the adults are quite abundant around my home, I think the chance is good that it is one. (I think an Akkedis is called a Skink in English)
It looks as if this one has injured its left front foot, but it did not seem to bother him as he was still running along easily.
One of the trademarks of an Akkedis is that it sheds its tail when in danger, and the grows a new one over time.
You can read more about Lizards by clicking here.
It was a bit difficult to take the photo with one hand as the little fellow was sitting on my other hand, thus I had to discard most of the photos.
I hope you liked the post, Stay Safe!!