Happy Family Day!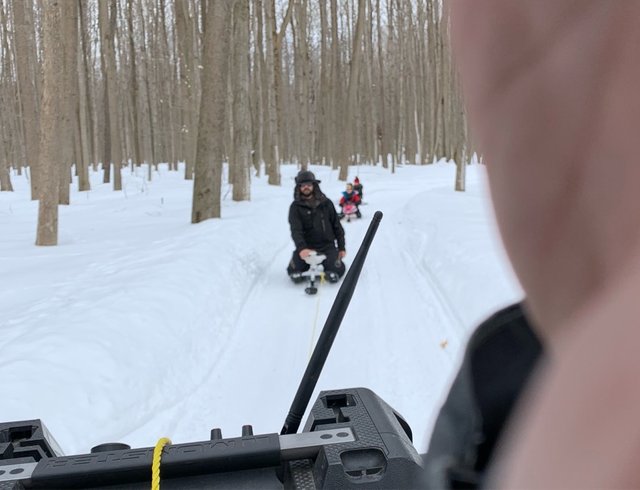 Family day is a yearly holiday in Canada that came to be only a few short years ago. Family day may actually be tomorrow but created a long weekend that many people leverage to spend more time with family. Funny how that happens.
This year, we are guests with the family a little up north. Ice fishing, skating, snow mobiling, and plenty of cousin time.
I had a chance to drive the "Redneck Rollercoaster" and tow some family on the GT snow racers behind a 4-wheeler. Doesn't get any better than this for this hoser.
Hope you are getting some good family time this weekend.

Posted using Partiko iOS