Praddyut Kishore Barman with a new apolitical Platform "TIPRA"
Royal bud Mr. Pradyot Kishore Debbarman has appeared on 24th Dec'2019 with a new apolitical platform "TIPRA"-The Indigenous Progressive Regional Alliance for the rights of indigenous people.
He said "The main objective of this organization/platform is to fight in democratic way to protect the rights of indigenous people. I attended a meeting convened by Union Home Minister Mr. Amit Shah regarding the Citizenship Amendment Bill/Act (CAB), but no remarkable step has been taken to address our issues. Under such circumstance, there is nothing to remain idle. We must raise our voice against CAB"
Pradyot Kishore has also informed the media that his new organization"TIPRA" is going to stage a rally at Madhabari under Jirania Subdivision on January 8 of next year.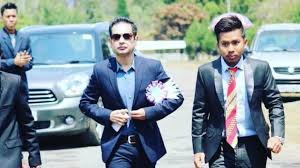 Source