Tips on hunting up investment metals
Out and about looking for my next coin purchase.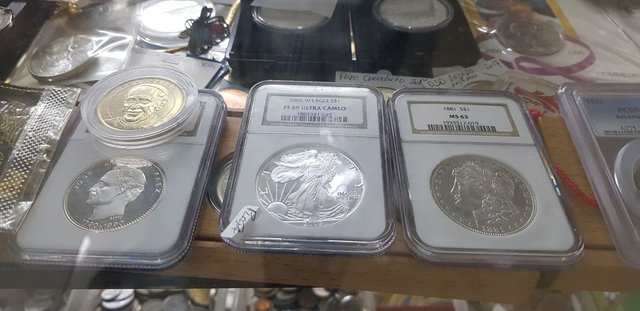 There are many shiny ching-ching coins in the store windows. Hunting for the right coin while considering rarity, year, and location minted. At the same time, I may be looking into solid silver daggers, spoons, or jewelry. Silverware should be avoided because most fine cutlery is copper with a thick silver plating. Most silver sets are not investment metal.
I normally buy from the same dealer who I have come to trust over the years. Developing that trust sometimes involves checking metals with acid or cutting coins in half.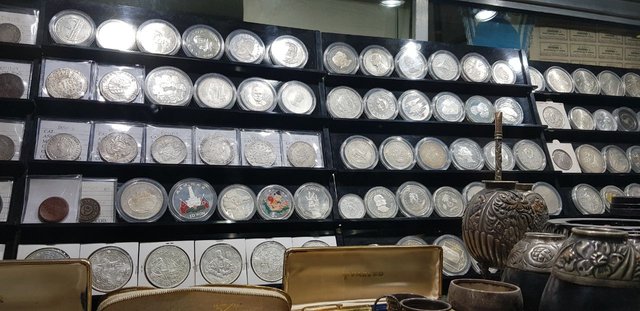 All purchasing should be done in small quantities first.
After obtaining coins or ingots, one should have them independently appraised at competing dealers in order to keep the source honest. In my own case, I have no problem sawing coins in half and testing to make sure they are solid. Once confirmed real, they can be melted down and poured into a mold or directly into a bucket of water. Any form is ok as long as the metals can be weighed at the point of sale.
When you find the dealer whose prices are good and whose products are trustworthy, stick with the devil you know.
Shields are made of metal
Stay with real money!
Cheers